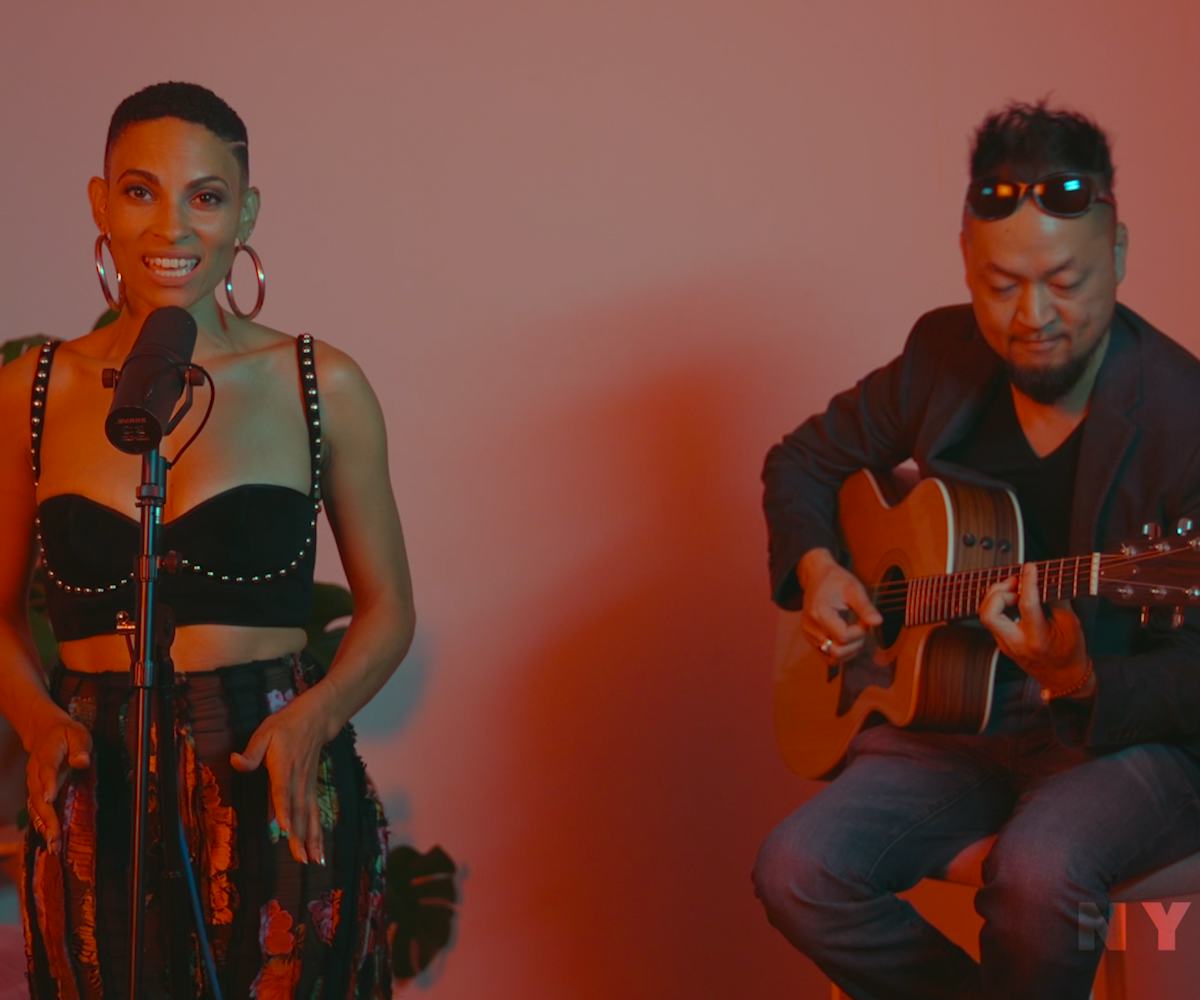 Goapele Reveals How Social Injustice Inspired Her To Write Her Latest Single
"Just stand up for something, don't fall back for nothing."
Goapele is no newcomer to the music game. Since her start in 2001, the Oakland-born R&B/soul artist's ability to capture aspects of "love, struggle, joy, and sensuality" in her life has captivated listeners around the world.
But in her latest EP, Dreamseeker, the singer-songwriter switches gears, writing music that addresses the many of the sociopolitical injustices happening in the world today, particularly, on the single, "Stand." We caught up with Goapele as she reveled what inspired her to write the track.
"This song 'Stand' that I performed today, I started writing some years ago when Oscar Grant was murdered by the BART police in Oakland," she explains. "And you know, it's such a common story of how many African-American youth have been affected by police brutality or whose lives have been taken away, and, I really felt like, at this time now where racism is almost publicly accepted, and immigrants are being attacked, and women's rights are being taken away, it was time to finally put out this song and just say you know, what's my responsibility?"
Get caught up with Goapele, above. 
Credits:
Produced by: Ren Potts
Co-Directed by: Daniel Huskey & Tina Vaden
Camera A: Daniel Huskey
Camera B: Tina Vaden
Edited by: Tina Vaden
Talent: Goapele 
Song: "Stand" by Goapele