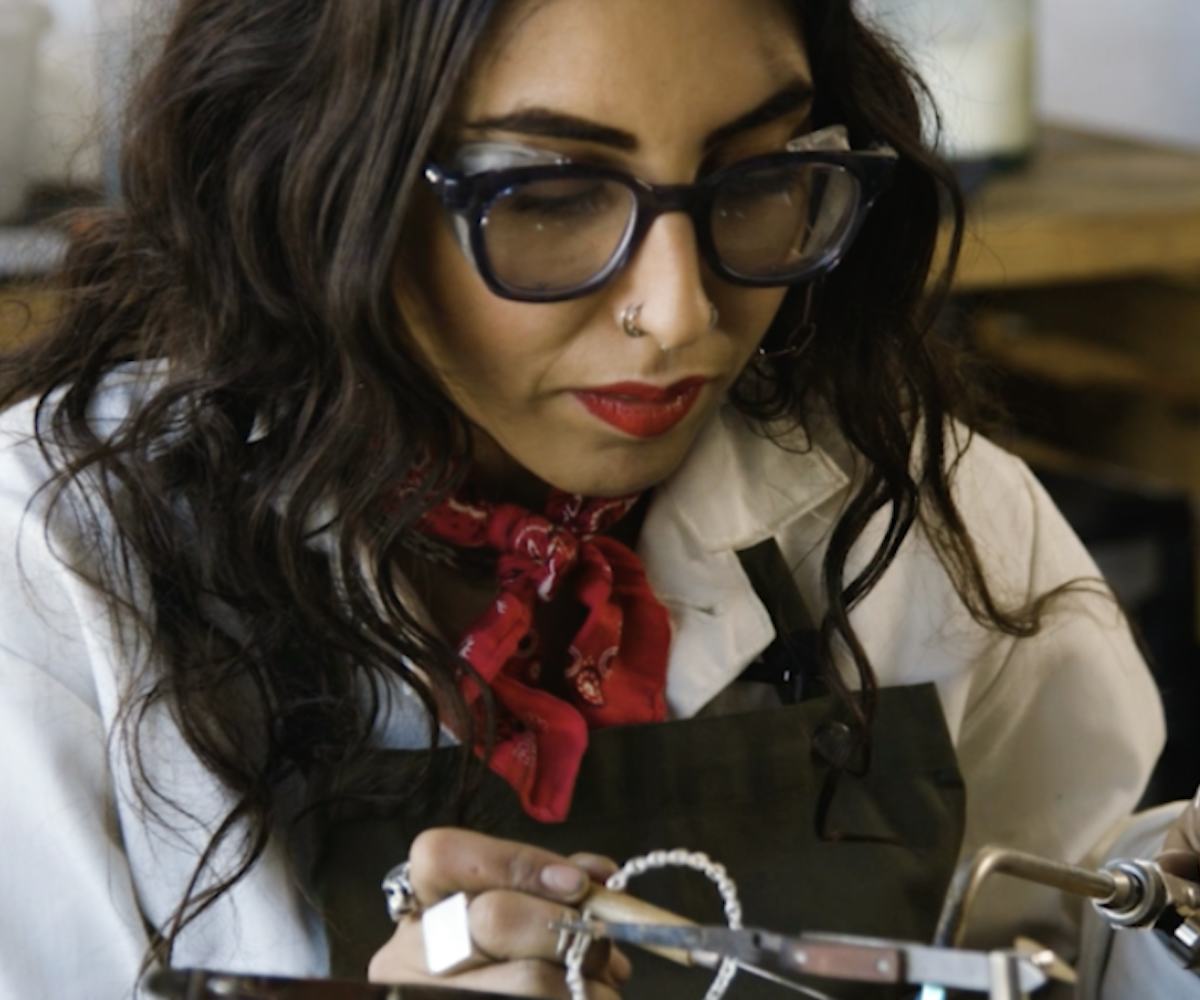 Jewelry Designer Lizz Jardim Reveals The Secret Behind Her Creative Process
And gives us a tour of her amazing Brooklyn studio
Brooklyn-based jewelry designer Lizz Jardim is known for her incredible ability to commission and create one-of-a-kind, industrial-inspired jewelry by hand. It's a process that many would assume requires hours, maybe even days, of intricate planning and thinking. Turns out, Jardim actually tries to avoid thinking about what she wants to do while creating new pieces.
"In the past year, I've had the most growth with myself and my work, and just not overthinking it," she tells us while giving us a tour of her studio in Brooklyn. "I feel like thinking about what I want to make, and analyzing it, only hindered my creative process. And if I feel like I want to do this, and I don't like it, then you just do another thing. If it doesn't work then, you move on. I think that you gotta start somewhere and just see where that takes you." Preach. 
Get to know Jardim in the video, below, and shop her collection, here. 
Credits:
Producer: Maura Gaughan
Camera: Charlotte Prager
Editor: Dylan Pailes-Friedman