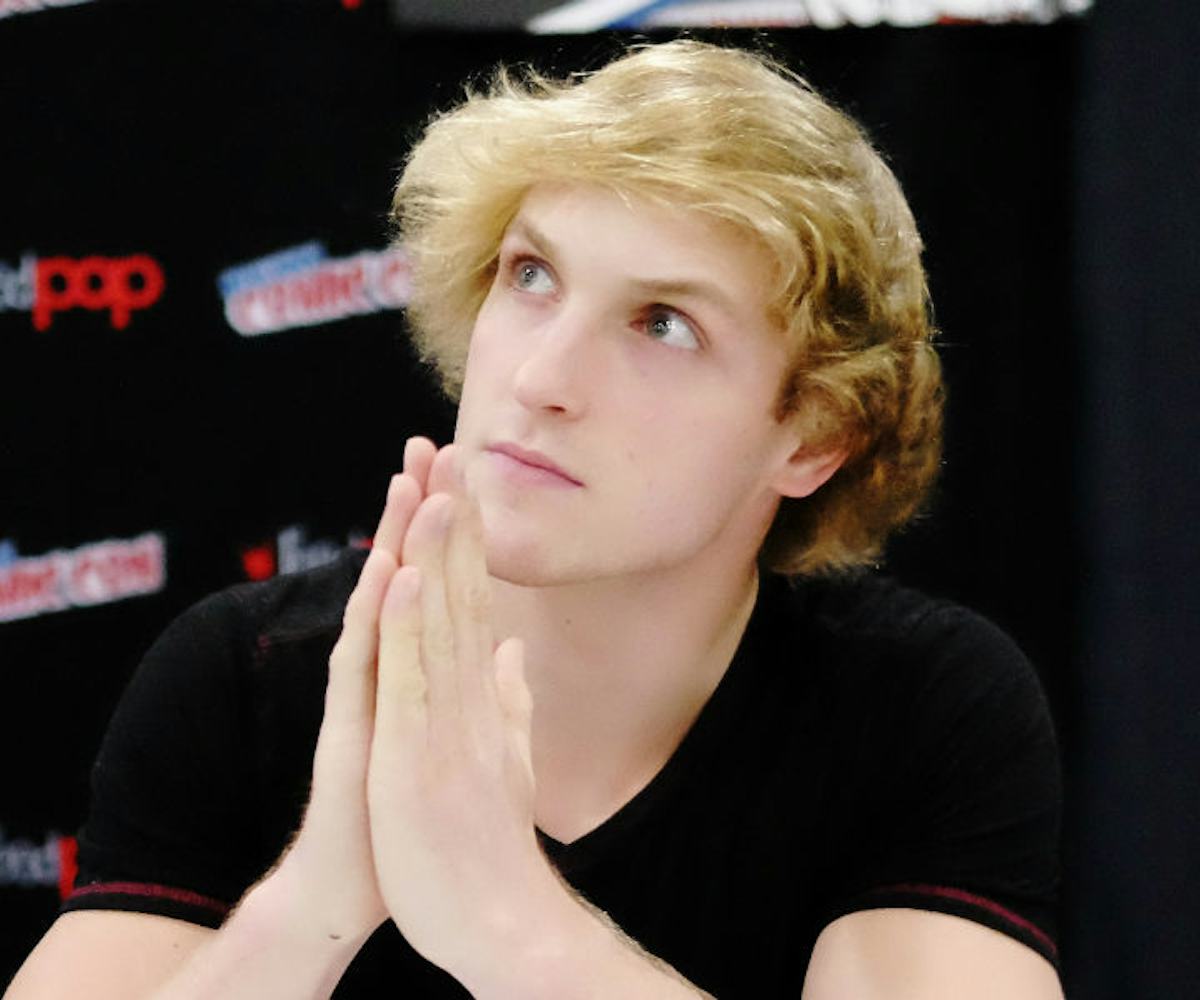 Photo by Nicholas Hunt/Getty Images.
YouTube Has Put Logan Paul's Projects On Hold
And removed his channels from Google Preferred
YouTube is finally rolling out its promised "consequences" for Logan Paul.
After a video circulated of Paul filming an apparent suicide victim's body while camping at Japan's Aokigahara forest, many people called on YouTube to not only delete Paul's video (which Paul eventually did himself) but his entire channel. The company isn't doing that. Instead, it was announced that Paul's channels will be removed from Google Preferred, which aggregates YouTube's top content into packages for brand advertisers and is a big source of income for a lot of vloggers. He will also be cut from YouTube's original web series, Foursome, and his projects have been put on hold. Which, given the fact that Paul himself has already said he's taking a break from vlogging, doesn't seem like much.
Just a couple of days ago, YouTube addressed the controversy by stating: "Like many others, we were upset by the video that was shared last week. Suicide is not a joke, nor should it ever be a driving force for views." The account writes that it expects more from its creators and that Paul's channel violated community guidelines. "It's taken us a long time to respond, but we've been listening to everything you've been saying," the statement continues. "We know that the actions of one creator can affect the entire community, so we'll have more to share soon on steps we're taking to ensure a video like this is never circulated again."
Meanwhile, Paul's father says his son will be back to making videos "soon."