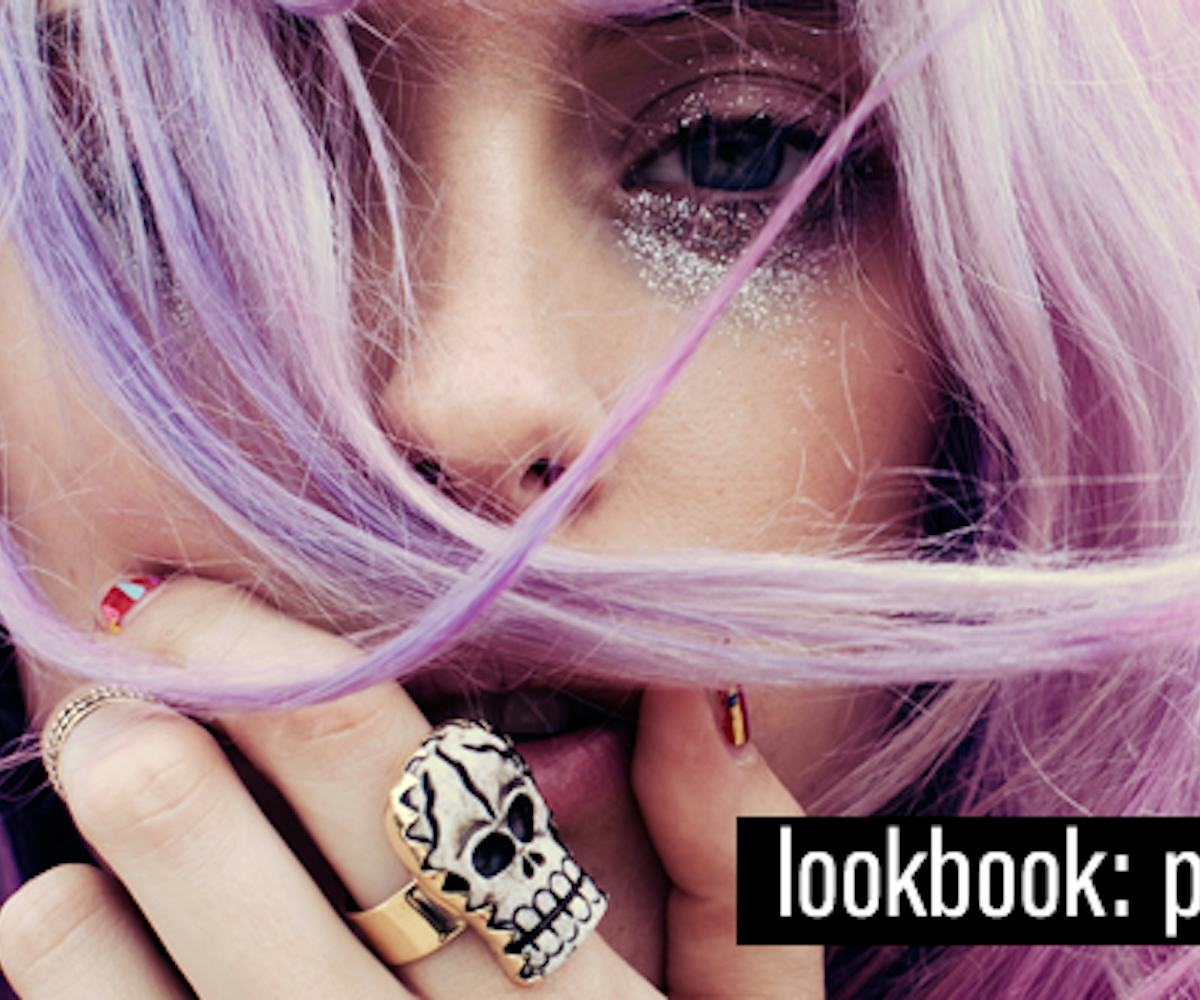 LOOKBOOK: PLANET BLUE
this story contains gratuitous hipster rainbow hair. viewer discretion advised.
At this point in Spring / Summer fashion programming, we have seen all kinds of Sea Punks, Zombie Mermaids, and Shipwrecked Princesses. We have seen piles of lookbooks shot oh-so-carelessly in the desert, claiming "summer music festivals," aka Coachella, but really just Kate Bosworth and Alexa Chung at Coachella, as their ultimate inspiration.
(Editor's Note: I still contend The Empress from "Neverending Story" started the lace-nightgown-with-bare-feet-and-metallic-jewels trend, but alas, Mulberry and Isabel Marant didn't wardrobe that movie...)
We have seen blazers re-spun in radioactive shades of pink and yellow. We have seen more stackable bracelets than the assembly line at Claire's. We have seen craft store glitter used in place of soap. And oh yes, we have seen tangled hair the color of a Fun Dip spill in Aisle Twelve. So really, this lookbook by Planet Blue, the one-stop shop for California's bright (as in day-glo) young things, isn't anything new. But much like every sequel to Bring It On (and every episode of Make It Or Break It) it's predictable but sooooo good. Click through to see our favorite images, then jump around on your bed like a seven-year-old. Seriously, it's okay - we're doing the same thing.
Get everything at ShopPlanetBlue.com
Mara Hoffman shorts, $242. Click to shop.
Tailored blazer, $206. Click to shop. Treasure Blue shorts, $79. Click to shop.
Lotta Stenson thread bangles, $16 each. Click to shop.
Natalie B. adjustable skull ring, $50. Click to shop!
Tailored blazer, $206. Click to shop.
Mara Hoffman slouchy pant, $305. Click to shop.
Scuba Dress, $187. Click to shop!