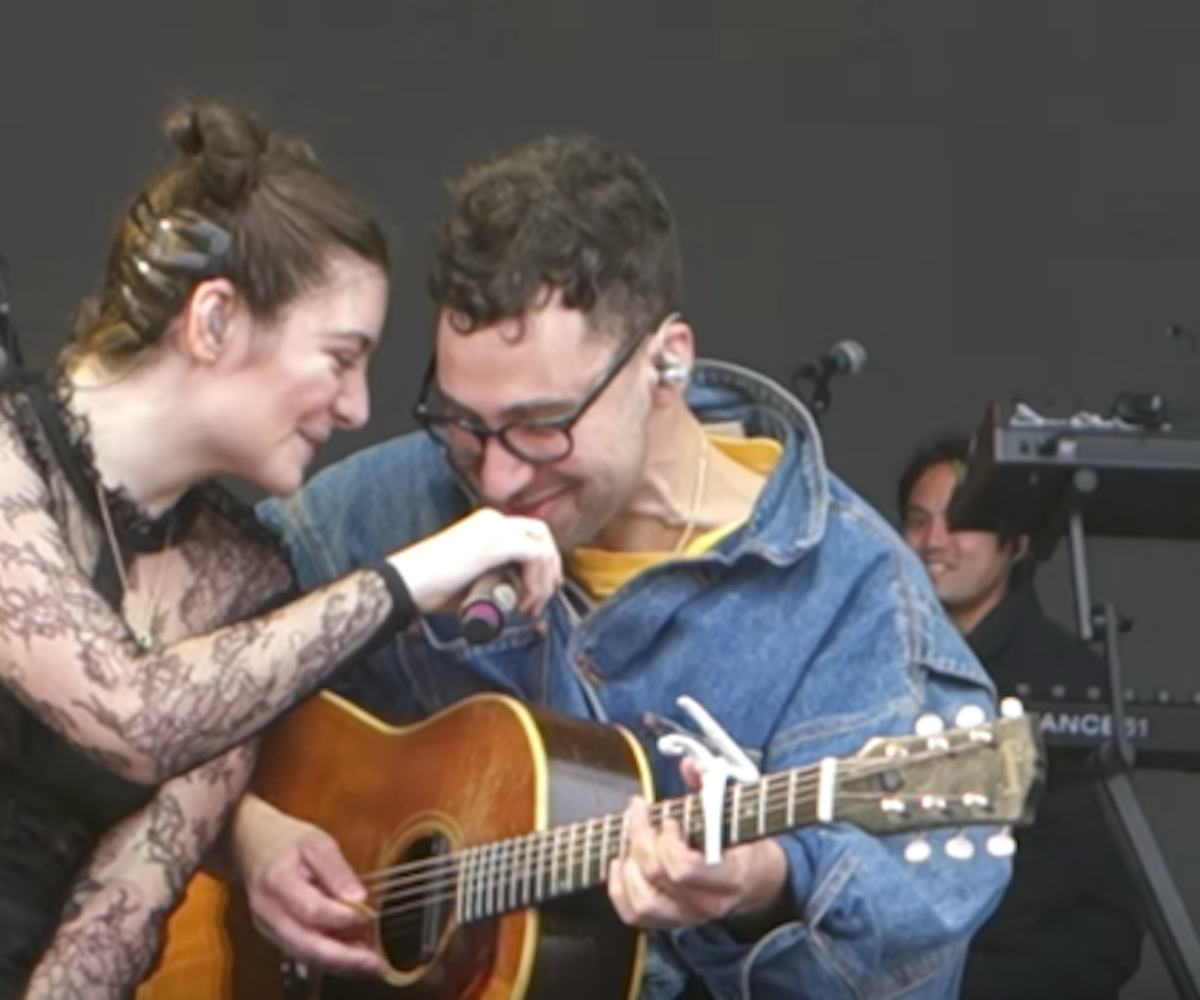 screenshot via youtube
Lorde And Jack Antonoff Will Transport You To The '70s With Their Latest Performance
Watch the duo perform Paul Simon's "Me and Julio Down by the Schoolyard"
This year's festival season is proving to be one full of covers, and this recent Lorde and Jack Antonoff collaboration is just the latest in line. Introducing the Melodrama collaborator as "a very special friend of mine," Lorde took the stage to perform a stripped down rendition of Paul Simon's 1971 hit "Me and Julio Down by the Schoolyard" at this year's Outside Lands festival.
And if the song doesn't ring a bell for you, its backstory might. The track follows the story of two boys, "me and Julio," that break a law that is never named. A character named "mama pajama" finds out they have broken said law and subsequently tries to calls the police only to be stopped by a "radical priest." In an interview with Rolling Stone one year after the song's release, Simon admitted that hadn't given much thought to the crime, leaving it up to the imagination of the listeners. "I have no idea what it is... Something sexual is what I imagine, but when I say 'something,' I never bothered to figure out what it was. Didn't make any difference to me." 
And it didn't make a difference to the crowd either, who appeared excited to see Antonoff and Lorde take the stage to perform a song that they "both love very much."
Watch the carefree performance below.