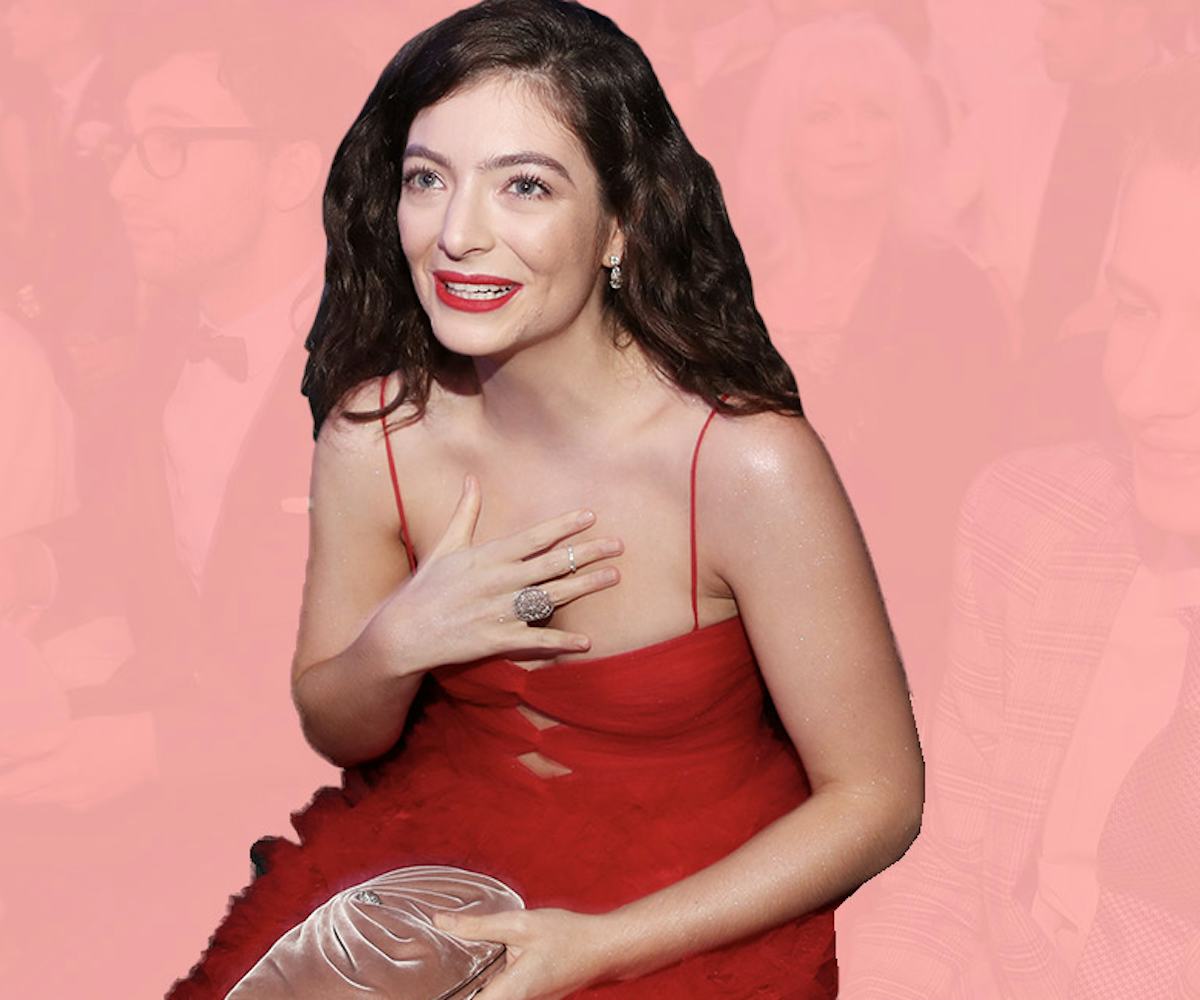 Lorde Made A Powerful Statement Despite Not Taking The Grammy Stage
Lorde was reportedly the only Album of the Year nominee not asked to perform solo at this year's Grammy Awards. She also happens to be the only female artist nominated in the category. It's been the talk of the show before the show even started. But, even though she didn't take the stage, she still managed to make a pretty powerful statement tonight.
The singer reportedly didn't walk the red carpet in protest, so we didn't get a glimpse of her beautiful red Valentino gown until the performances started and the camera panned to her in the audience. What they didn't show, though, is the message attached to the back: an excerpt from feminist Jenny Holzer's "Inflammatory Essays" series.
Lorde referred to the act as her "version of a white rose" on Instagram with an image of the text. It reads: 
Rejoice! Our times are intolerable. Take courage, for the worst is harbinger of the best. Only dire circumstance can precipitated the overthrow of oppressors. The old & corrupt must be laid to waste before the just can triumph. Contradiction will be heightened. The reckoning will be hastened by the staging of seed disturbances. The apocalypse will blossom. 
Did we mention that she also accessorized her outfit with a matching flask? Now, that's what we call making a sartorial statement.