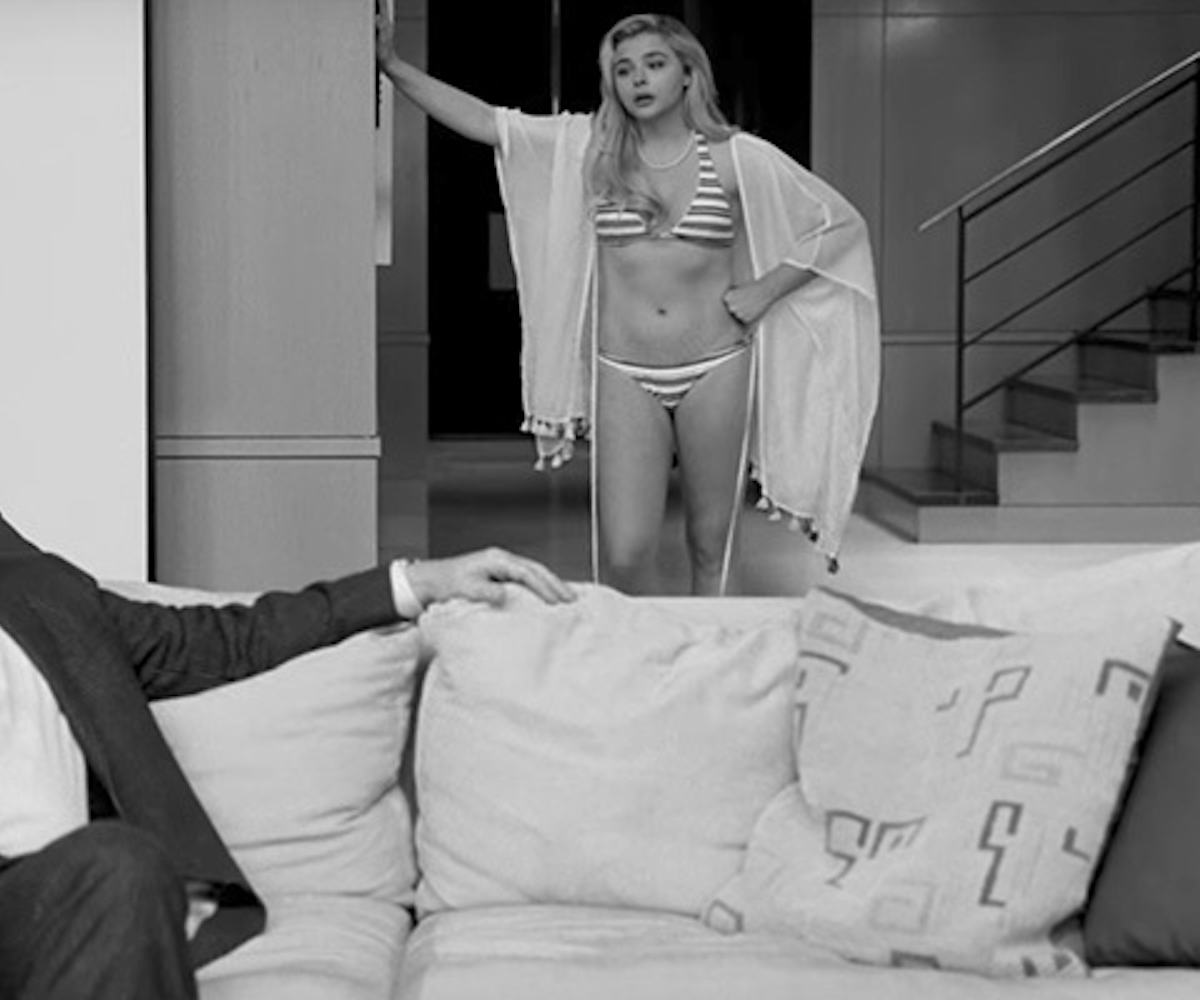 Image via YouTube/The Orchard Movies
Now Is A Weird Time For Louis C.K.'s Unsettling 'I Love You, Daddy'
It's about a powerful Hollywood filmmaker who dates minors
Louis C.K. just released the trailer for his
and it's just as unsettling as it sounds. In the black-and-white clip, Louis C.K. plays a successful TV writer whose teenage daughter China, played by Chloë Grace Moretz, stays with him her senior year of high school. She ends up involved with one of his much older filmmaker friends, played by John Malkovich.
What makes this teaser even more uncomfortable is the recent sexual assault allegations against Harvey Weinstein and accused sex offender Woody Allen's comments on them. Not to mention there's speculation that Louis C.K. himself has sexually harassed women. If Donald Trump didn't already ruin the word "daddy" for you, then Louis C.K. will. 
The film is reminiscent of Allen's Manhattan, in which a 42-year-old Allen dates a 17-year-old. However, I Love You, Daddy walks a fine line between parody and homage. At the end of the trailer, a character says, "I mean, everyone's a pervert. I'm a pervert. We're all perverts. Who cares?" This line seems to try to dismiss any discomfort one might feel when watching the film, but it's not that effective—just the opposite, it's problematic. 
Watch the new teaser, below.