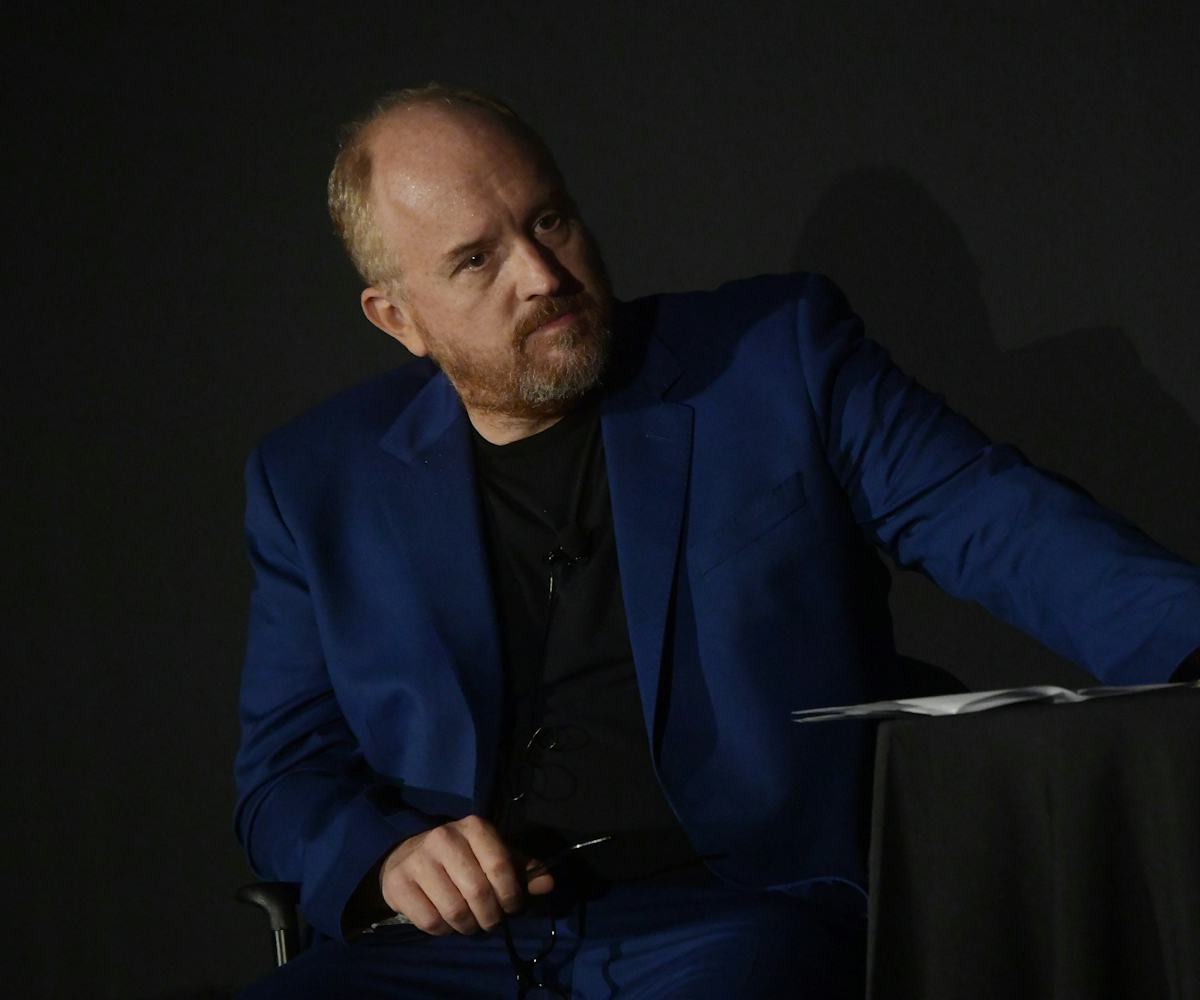 Photo by Ben Gabbe/Getty Images for Tribeca TV Festival
Louis C.K. Returns To Comedy, Makes Creepy Joke About His Daughter
Even though his return act at the Comedy Cellar in August prompted widespread backlash, Louis C.K. returned to the comedy venue's stage again this weekend to give a surprise set.
Reports from the Huffington Postsay that C.K., again, made no mention of the sexual misconduct allegations. One audience member said that C.K. stated that he knows "not everybody is happy with him performing." That's right. Another audience member said that "he talked about how he took a 'really long break' and was coming back now, but beyond those two mentions, didn't really acknowledge his past/the allegations."
In an attempt to placate audience members who were likely uncomfortable with this type of unannounced guest, Comedy Cellar updated its policy and added a disclaimer to its tickets. "Swim at your own risk," it says. "We never know who is going to pop in. If an unannounced appearance is not your cup of tea, you are free to leave (unobtrusively please) no questions asked, your check on the house."
An audience member says that, although C.K. seemed to receive lots of laughter and applause, there were many who felt "some discomfort because of his past and how some of his jokes kind of [came close to] the line." Reports say that two women walked out of his set. Some of these jokes included C.K.'s own daughter, who is nine years old. The audience member said the joke was about "taking his nine-year-old daughter to Old Navy and seeing that they have boyfriend shirts for nine-year-old girls, and then graphically describing, 'Oh, is my nine-year-old supposed to be f-ing her boyfriend all night and taking his shirt?'" Gross.
With C.K.'s history, he should probably steer clear of any sexual innuendo, especially when it comes to children—or of the stage altogether.