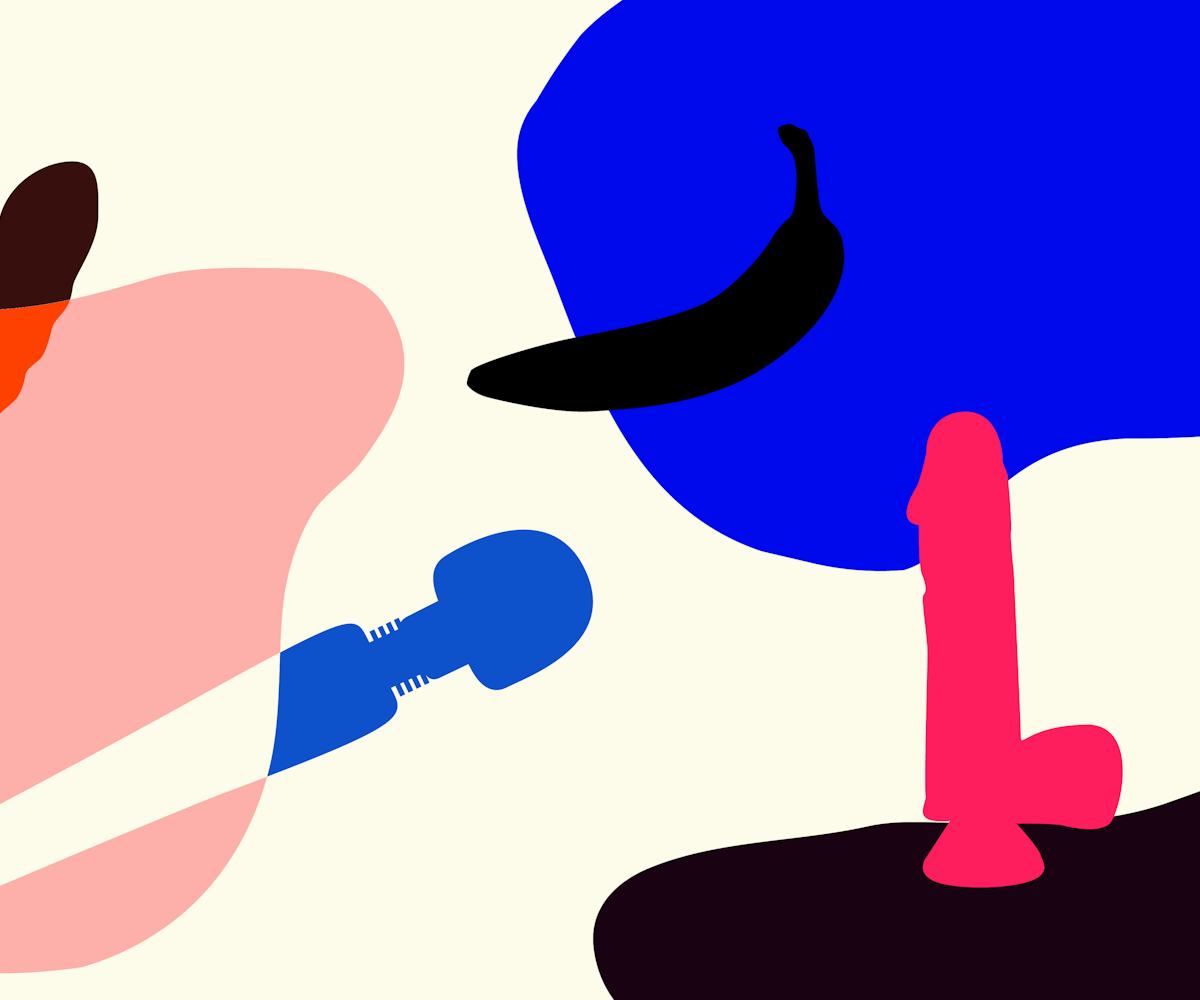 What It's Really Like To Be A Sex Toy Developer
Talking with Lovehoney's Bonny Hall about sex toy trends and more
Bonny Hall didn't seek out a career developing sex toys, it just sort of happened. She was working at a wine company down the street from the offices of Lovehoney, a sex toy company, and would soon become the first hire for the U.K.-based e-tailer. She started out by doing everything from customer service to writing content for the website. More than 14 years later, she now heads the brand's product development, which means she travels the world to develop new products and design innovative vibrators, dildos, cock rings, butt plugs, and more. Basically, she's there to ensure customers are satisfied, one orgasm at a time.
The timeline of a sex toy
The most surprising thing about making a sex toy might be that it takes a very long time from idea to realization. "It can take six months, and sometimes it can take six years, it really depends," Hall says, adding that the average time is about nine months. "I think a lot of people look at the toys—because they do look simple—and might not realize how long a process it is, how much detail goes into it, and how many people are involved." Hall explains, "It starts with a concept. What are we looking to do? What gap is it fitting? Where are we hoping to sell it?" Then, they'll work on a 3-D sketch which they'll bring to the factories to have it 3-D modeled. "Those are then made into test units."
Side note: Yes, all of the products are first tested out by humans. "We take the first few handmade samples, and we'll test them in terms of size, fit, and feel," Hall says. "So, we'll have to use one person throughout a project and then also have more and more people test a product when it's nearing its launch, just to get the feedback," she says.
After the testing has been done and the feedback is taken into account, the engineers work on optimizing the product so that it operates seamlessly. During all of this, Hall and her team are also working on branding and packaging. Right now, Hall says, they have 145 projects in development. But only about two to three products actually make it to market a year.
What they look for
The main objective of Hall's job is to push the needle forward when it comes to products. That could come in the form of a new material or special technology that's already used in other, mainstream, products but that can work for toys. "We've been doing a lot of work around colors and prints lately and keeping on top of the technologies and bringing them into our industry," she shares. Customers—and customer feedback—also play a big role in how Lovehoney develops toys. The company has the biggest sex toy review database in the world, and they take advantage of the complaints, compliments, and constructive criticism they receive. But as is expected, each customer prefers different sizes, vibrations, etc. "It's very hard because sex toys are very personal, and depend on the way you use it, but it's also personal in the feelings you get from it and your own preference in what you use, so we are careful in how we gather our data and see what we use," Hall shares. She cites the reviews for the Hitachi Magic Wand—one of the most powerful vibrators in the world—as an example. "You'll get a review of someone saying, 'It's really weak,' and you'll just be like, Really? You can't get a more powerful sex toy! So, it's totally different from person to person."
Generally, though, Hall and her team have a good sense about what customers are typically into. Like, the ideal length for a dildo is six inches, according to their data. And, the younger demographic prefers more discreet sex toys "because they're sharing a space or living at home," Hall says. For the most part, customers like something that can be easily stored, easily cleaned, and easily cared for. And, like true millennials, 20-something prefer something cute. "It might do the job but, at the end of the day, you still got to look at that toy and think, Oh, I like using that." It also helps if it's waterproof and small enough so that people can travel with it.  
What's trending
Sex toys are typically marketed toward women, but Hall says that sales for male sex toys have been exploding in America. Specifically, she says there's been an increase in gender-neutral-looking toys. "Rather than being a realistic vagina stroker, what we're seeing are gender-neutral orifices." She points to Tenga—a Japanese brand—as someone who's doing a great job in the department.
For the ladies, they've found that women are moving away from the classic vibrator and exploring different ways to orgasm. She lists the Womanizer as something women have been gravitating toward. "It's using a suction, a tiny little circle that's more stimulation and not vibration," she explains. "It's been a game changer because now it's not just all about vibrations and realistic dildos, there really is a whole different way that women can enjoy sex toys and receive pleasure."
Other products Hall is excited about is the award-winning Sqweel which is basically a mini machine that has 10 silicone tongues in rotation. She also raves about a recent collaboration with TokiDoki, which has made products like the unicorn vibrator, and a soon-to-be-released toy called the Uprize, which has been two years in development. It's basically a self-controlled dildo that goes erect with the press of a button.
How the industry has shifted
One of the most exciting aspects of her job, Hall says, is seeing how the industry has evolved. "Everything's becoming less taboo," she says. "Many people view [the company] through massive things that have happened [for us], like the 50 Shades of Grey collection. [And it has changed] the perception that people have about sex toys, and I think there is a lot more change to come."
It's a really exciting time for people to get involved, she says, which you can do! "Anyone can design a sex toy," she says. Like, literally. Lovehoney has a competition every year where they take submissions from non-employees for design ideas and pick a winner. If you're looking to follow in the footsteps of Hall, she says there isn't really a formula. But, she does recommend working with a company that specializes in sex toys if you're interested in following her career path. Hall also came into Lovehoney with a background in customer service and buying, which also helps. "I definitely would say find out as much as you can about toys, try as many toys, and do your research," she says. "And hopefully, there will be more jobs like this, the industry will get bigger, and more people are going to be interested in finding out about toys."