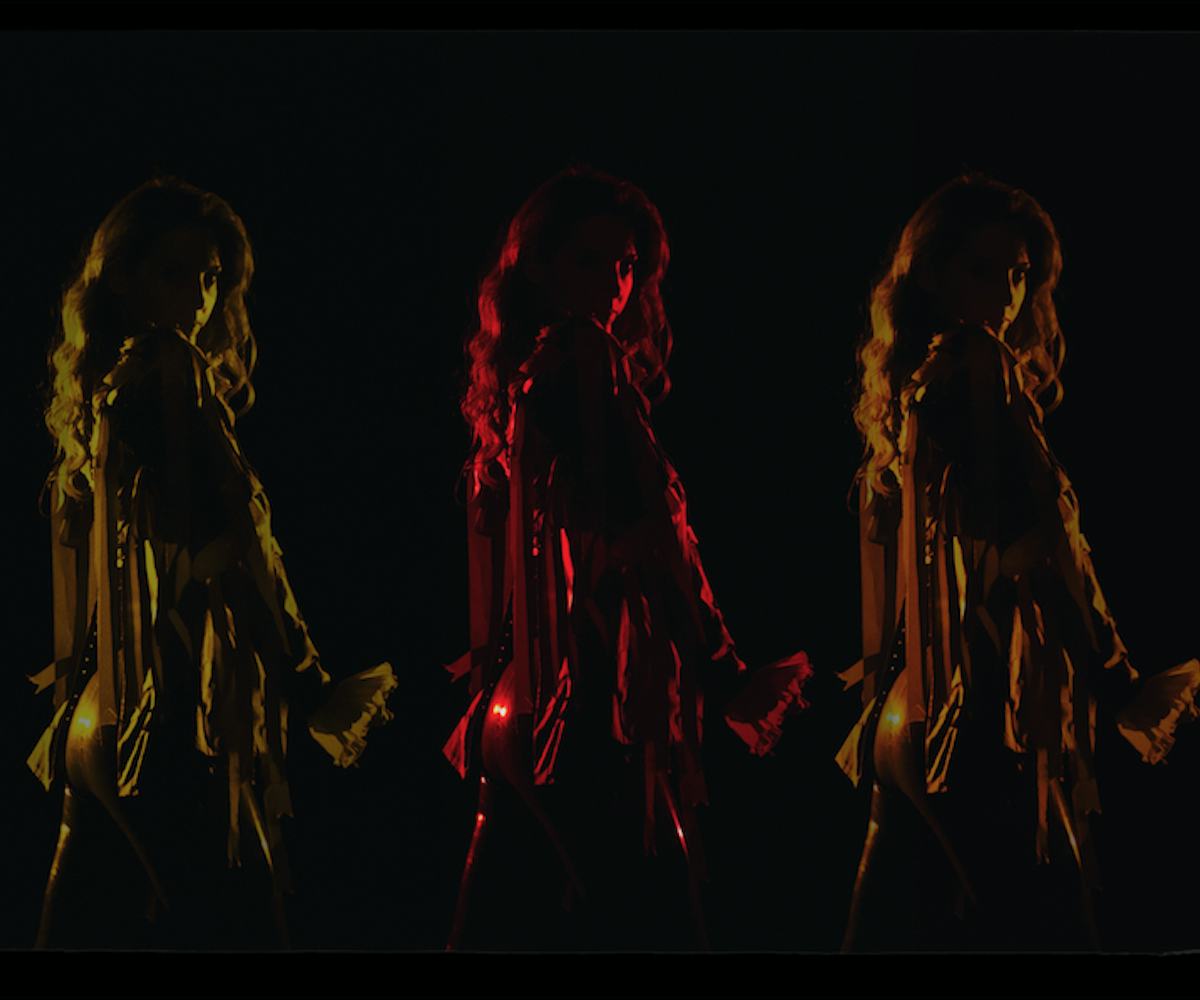 Photo courtesy of LPX
LPX's Music Video Debut Is Officially And Triumphantly Here
There was no doubt Lizzy Plapinger's solo venture would be less than colorful. As the frontwoman of MS MR and co-founder of the always-ahead-of-the-curve Neon Gold Records, Plapinger's made everything she has her hand in a technicolor dream world. And LPX is no different—except it's just her and her only.
"Tightrope" dropped late this January with explosive distortion and a necessary edge to today's honeyed Top 40. She wails alongside the guitar riffs and a beat worthy of stomping a few yards to. It's frenzied and infectious. Director Mafalda Millies captures that in the newly released video, complete with new Karole Armitage choreography. (Armitage is a literal icon, having done Michael Jackson's "In The Closet" and Madonna's "Vogue.")
"The performance-driven video is set in a retro-futuristic, misty void," Millies says in a statement, "somewhere between Under the Skin and Kenneth Anger's Inauguration of the Pleasure Drome. Lizzy is trapped in this surreal dreamland, confronted with her fears." The theme of breaking free and shaking the proverbial chains that hold you back is laced within Armitage's choreography. All the while, Plapinger is lit with primary colors, creating a dizzyingly surreal viewing experience. Learn why LPX's world is worth getting caught up in with the video below.