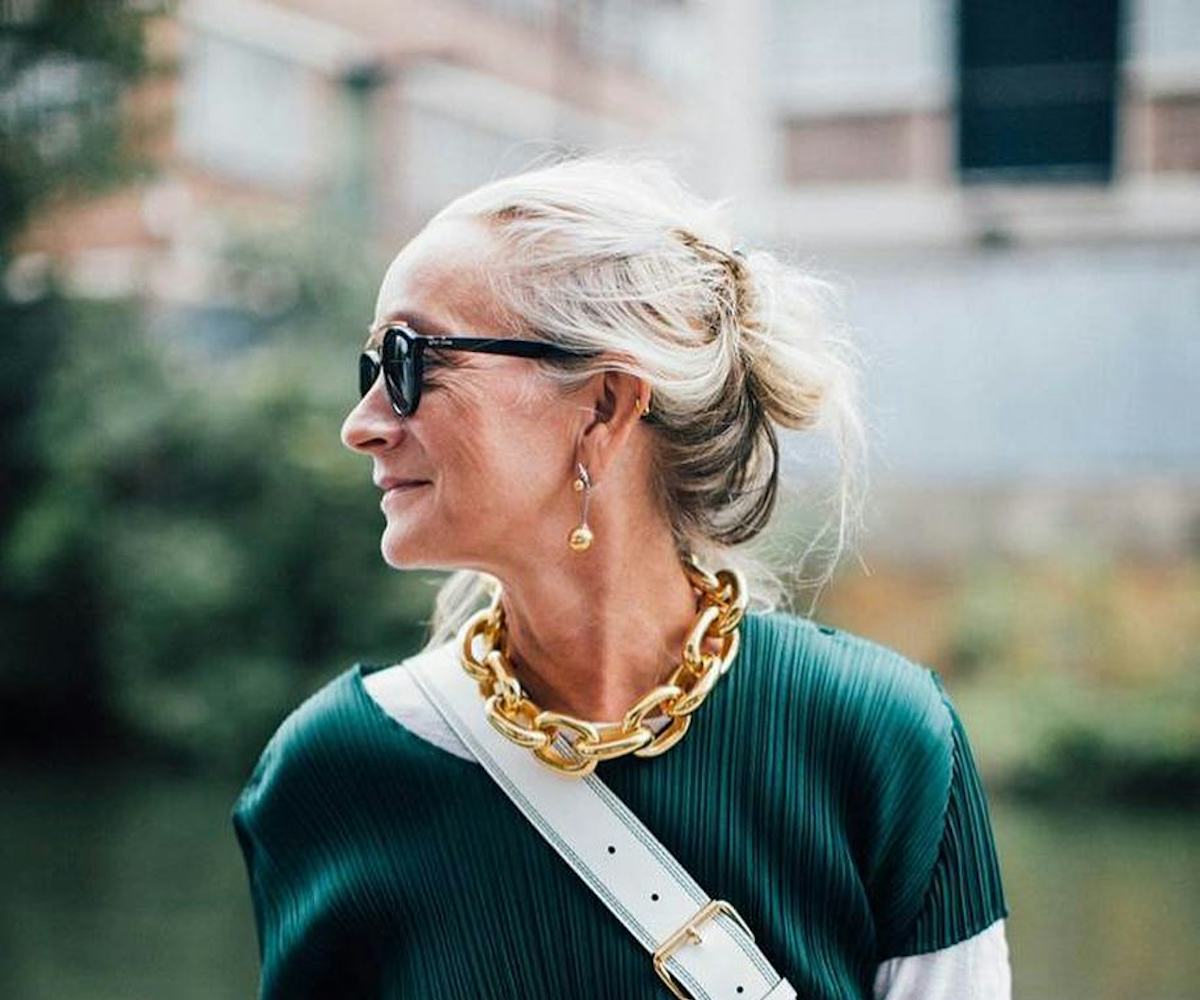 Photo via Instagram.com/britishvogue
Fired 'British Vogue' Editor Has Some Very Harsh Words For The Fashion Industry
Former British Vogue editor and fashion director Lucinda Chambers slammed the magazine and fashion industry in a candid interview following her departure from the publication earlier this year. 
Back in May, British Vogue released a statement that Chambers was "stepping down" from publication, but in a very Devil Wears Prada-eqsue turn of events, Chambers told fashion journal Vestoj that, after working for the publication for 36 years, she was fired over the course of a "three-minute conversation." The candid interview was so incendiary that Vestoj temporarily took down the article from the site, but it has since been republished. 
Chambers revealed to Vestoj founder and editor in chief Anja Aronowsky Cronberg that "no one in the building knew [the firing] was going to happen," including the chairman of the publication. She also said that "the man who did it, the new editor," Edward Enninful, was the only one who knew she'd be fired. 
Chambers was plainspoken about her feelings about the industry in general and the magazine she worked for specifically, saying that clothes and brands featured in the Vogue are "too expensive," and noting how "anxiety-ridden" working in fashion magazines will leave you.
"There are very few fashion magazines that make you feel empowered," she said. "Most leave you totally anxiety-ridden, for not having the right kind of dinner party, setting the table in the right kind of way or meeting the right kind of people. Truth be told, I haven't read Vogue in years."
Read the interview in full, here.