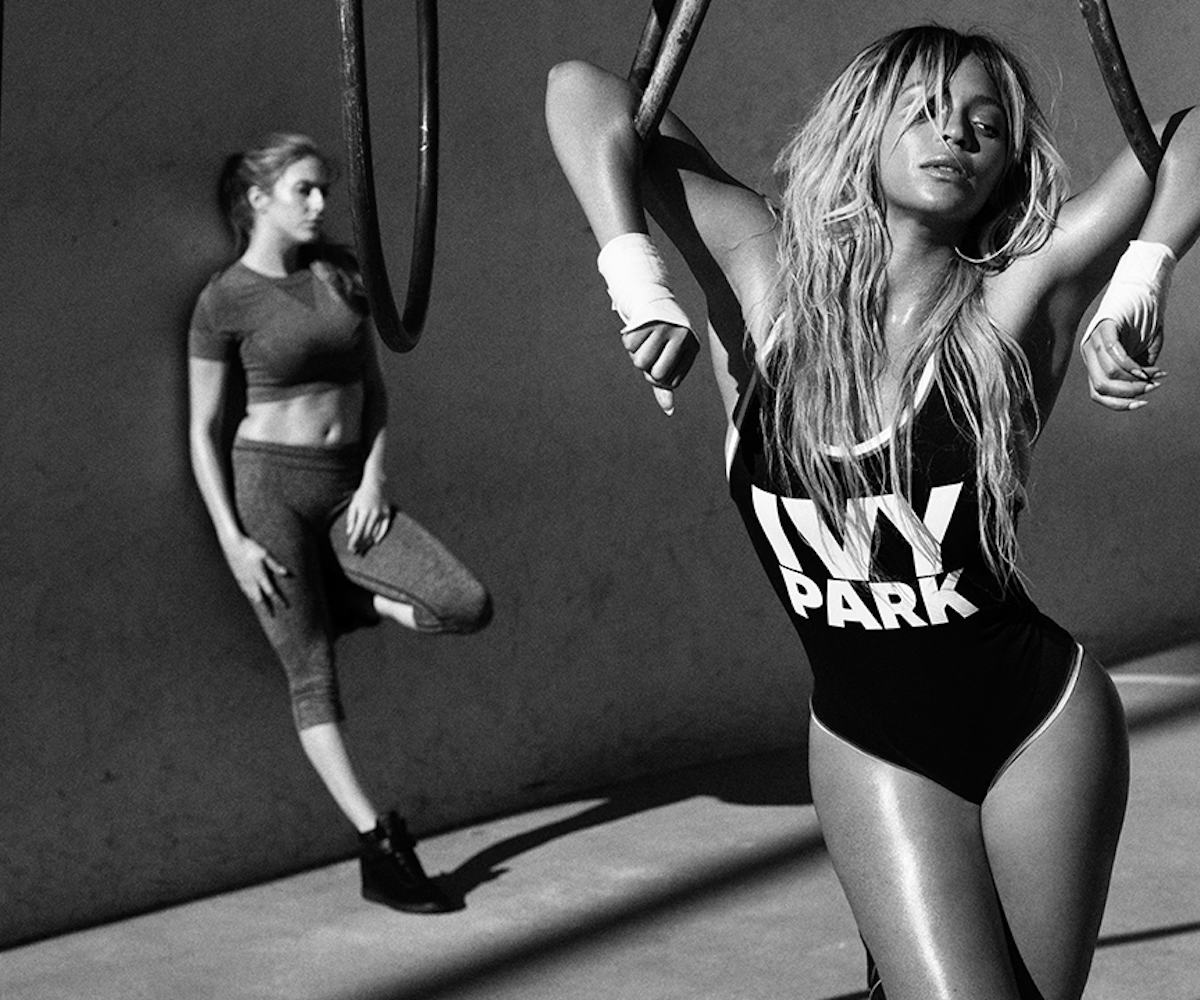 Photo courtesy of Beyoncé.
Lululemon Learned Not To Throw Shade At Beyoncé The Hard Way
There are certain things in life that you just don't do. You don't wear white after Labor Day. You don't admit to liking Iggy Azalea at a party, and you don't get on the Beyhive's bad side.
It's a lesson Lululemon learned the hard way Thursday, when the activewear company implied that Beyoncé's new athletic wear line, Ivy Park, was an obvious knock off of the Vancouver-based company. The feud started after a Twitter user asked "Is Ivy Park supposed to be like lululemon?" the yoga pants purveyor responded with a damning accusation. "They do say imitation is the best form of flattery. Maybe Beyonce is so Crazy in Love with our brand, she made her own," the retailer tweeted. 
Bad move. 
Faster than they could say "Surfboart," an army of Beyoncé stans unleashed their fury on Lululemon, forcing the company to remove their original tweet (and probably show their social media person the door in the process.) Lululemon quickly went on the defense, issuing a series of apology tweets. "Hey now, you won't find us six feet under. We love a little competition, especially with the Queen B," they wrote, before adding that "everyone needs a little healthy competition."
It hasn't even been a whole day since Beyoncé announced the arrival of her new line of athletic gear, and she already has the industry's titans in full panic mode. Such is the power of Queen Bey.