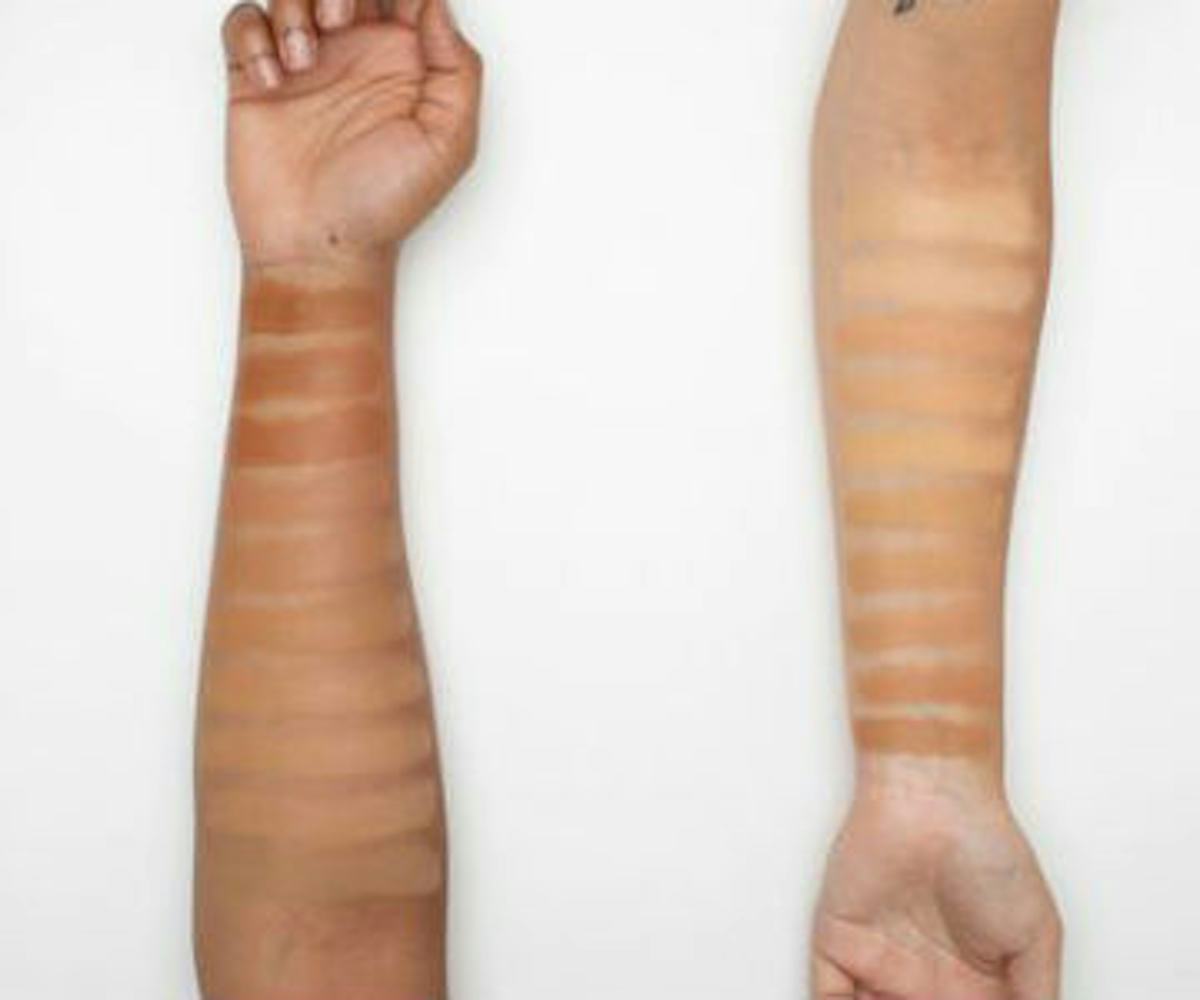 Lush Is Launching Vegan, Cruelty-Free Foundation In 40 Shades
Act fast, Slap Sticks will only be available for one month
Lush is branching into foundation for the first time ever.
The product goes by the name "Slap Sticks" and is unique in a couple of ways. For starters, as you might've guessed from the name, it comes in stick form and, as Elle U.K. points out, looks like the Babybel cheeses from our youth. It also comes in an inclusive, wide-ranging 40 shades (a theme we're noticing as of lately. Let's just call it the Fenty Beauty effect). And, the formula is vegan and cruelty-free, like the bulk of Lush's products. 
As far as what it's made out of, that includes jojoba oil, coconut oil (which may or may not be irritating to some people, so be cautious), and argan oil, along with candelilla, sunflower, and Turkish rose waxes. On top of all of that, the packaging is reusable and made from recycled material. When Lush introduces a new product, they cover all of their bases.
One thing to note is the sticks are limited-edition and will only available online for one month. If you happen to be across the pond, you can visit the Lush Studio in Soho starting today to be color-matched. Otherwise, it will launch on Lush's website on July 6. May the e-commerce odds be ever in your favor.