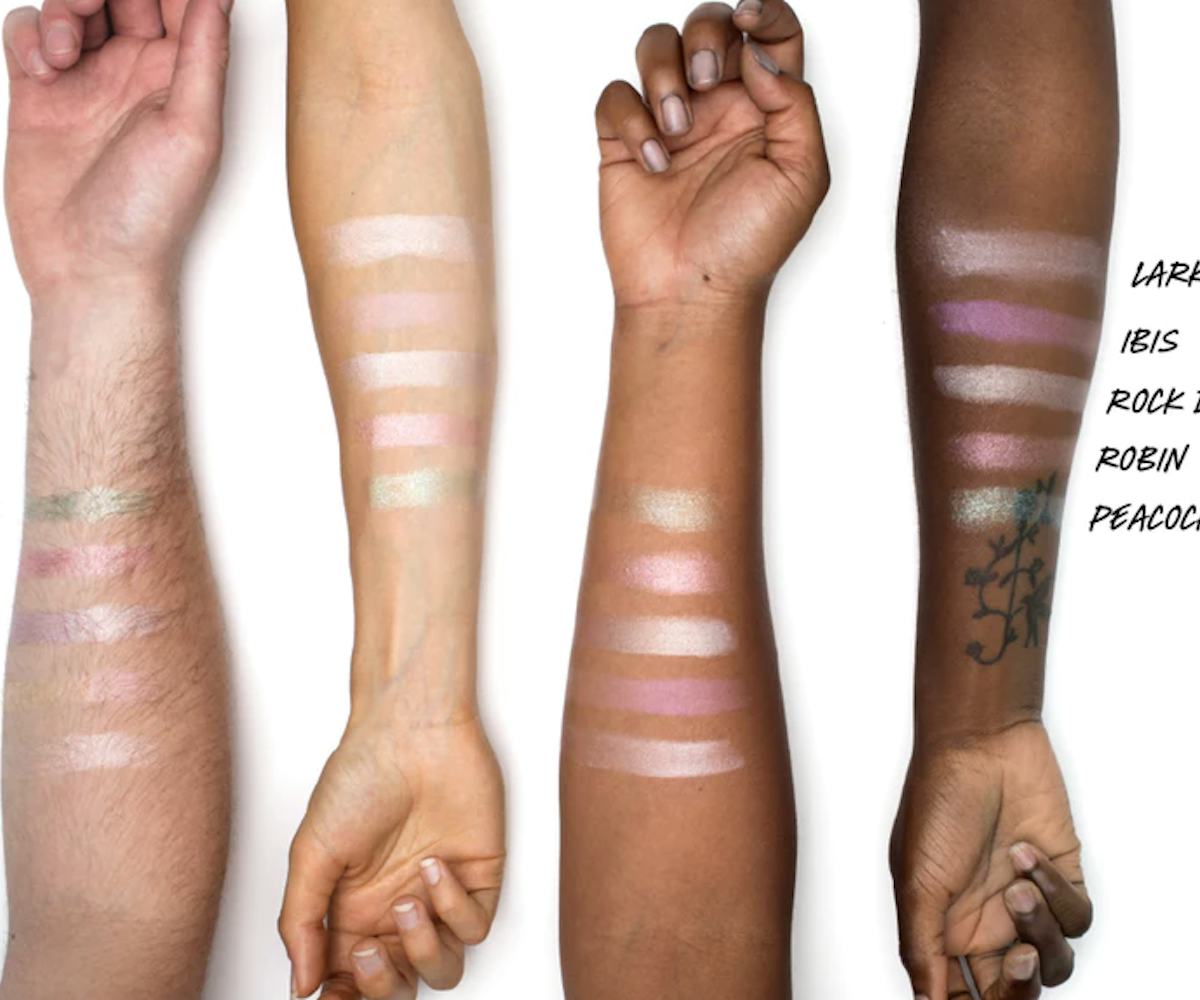 Photo courtesy of Lush
Lush Is Dropping Eco-Friendly Highlighters
You will want to jump on this one
Lush is launching eco-friendly highlighters that are cruelty-free and vegan, so you don't have to ever feel guilty about your glow. The line of Glow Sticks includes five shades inspired by a different bird's feathers and names drawn from "the diversity found in nature."
Made from argan oil, sourced from a women's cooperative in Morocco, and organic extra virgin coconut oil from Nias, Indonesia, the glow sticks are multi-functional and can be used on the lips, eyes, cheeks, brow bone—or wherever else you want to glow. The shades range from blue to pink to purple, and you'll probably want them all. It should also be noted that the glitter is not plastic-based and, instead, made from synthetic mica, which has a more uniform application and, more importantly, doesn't contain any rough edges that could damage the skin.
According to the website, 10 percent of profits from the purchase goes to "support a not-for-profit [organization] that funds literacy classes and a dentist on the island of Nias." This product follows the recently launched 40-shade foundation range, which also came in a stick form and allowed Lush to use as little packaging as possible. We stan a company that works on improving social and environmental practices.
Each Glow Stick will retail for around $15 and will be sold for one month only on Lush's website starting August 20.