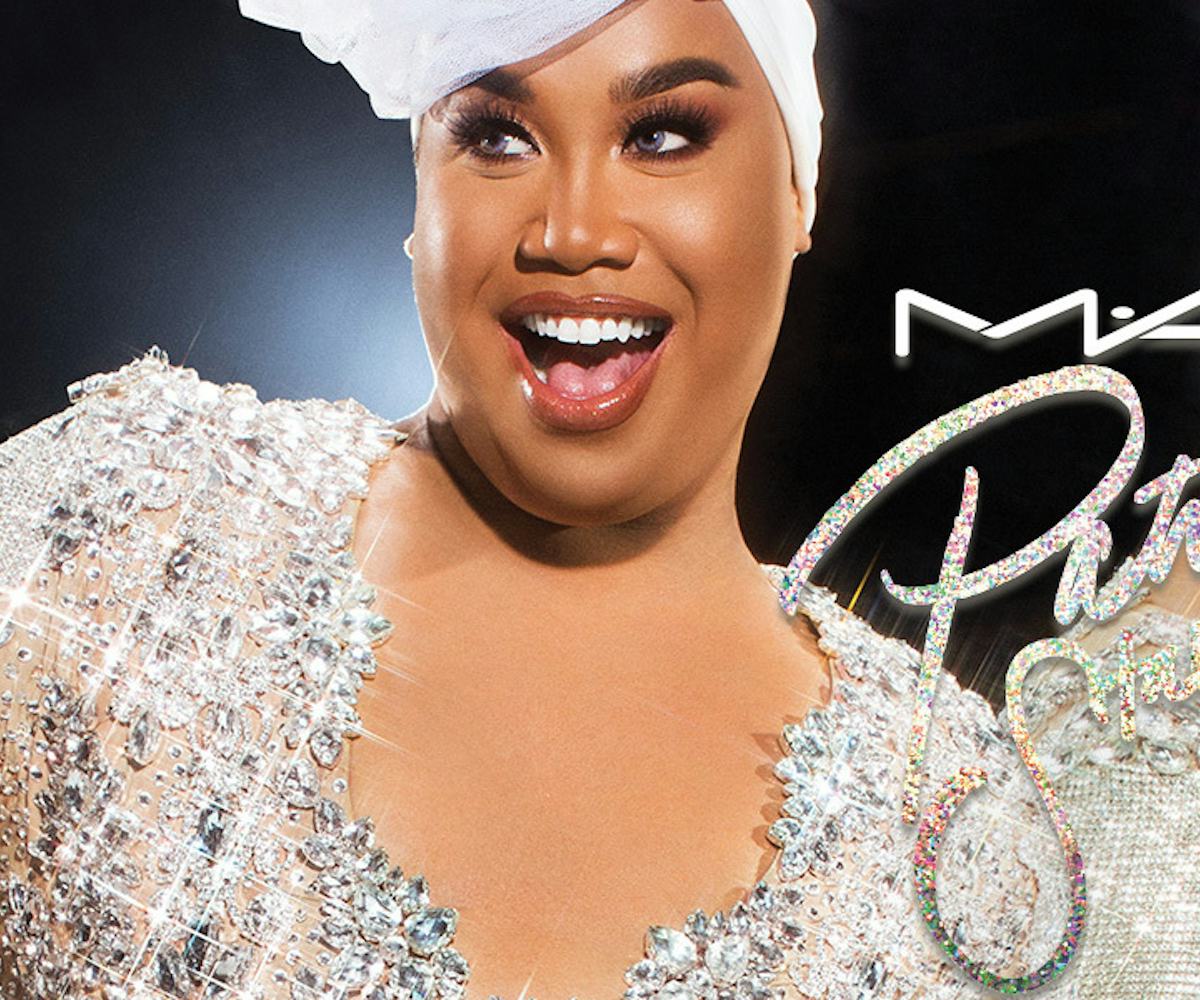 Photo courtesy of M.A.C.
M.A.C's New Celeb-Fronted Collection Is One-Size-Fits-All
Patrick Starrr's debut collection drops next month
M.A.C's latest celebrity partnership has just been announced, and this time, it's none other than beauty megastar Patrick Simondac, better known as Patrick Starrr.
With over three million subscribers on his YouTube channel and over three and a half million followers on Instagram (you know, casual), he's become quite possibly one of the most influential beauty vloggers out there—especially when it comes to men making waves in the beauty industry. Here's what we know so far of this new partnership:
First, this will be one of the largest celebrity partnerships M.A.C has had yet, with a total of five different collections dropping throughout the year-long partnership.
As of now, the very first collection is due to drop in December. According to Refinery 29, the 12-piece, limited-edition holiday offering is coming to M.A.C stores and online on the 14th (just in time for all of those holiday parties), which they described as consisting of "universal essentials." Universal and holiday-inspired? We're anticipating a lot of sparkle.
While we don't have much info on the actual offering just yet, we do know that one of the products will be the below loose powder. Meant to fit into his "one-size-fits-all" beauty philosophy, this translucent powder comes in just one shade that all skin tones can use to "bake," a popular technique used to set foundation onto the skin.
Photo courtesy of M.A.C
In the interview with Refinery29, Simondac gives a bit more insight on what we can expect to see over the course of the next year: 
I didn't want to go too artsy or avant garde with my collection. I literally wanted someone's grandma to be able to walk into a M.A.C store anywhere in the world and be able to use these products. I made sure it was universal so that anyone who loves makeup, glamour, and sparkle will find something in it.
If we know anything about Simondac's look, it's that he doesn't skimp on the glamour. Despite shying away from being too artsy, we surely can expect products that are heavy on the sparkle and pigment payoff.  
Stay tuned, as we'll be keeping our eyes peeled for more information about the exciting launches.