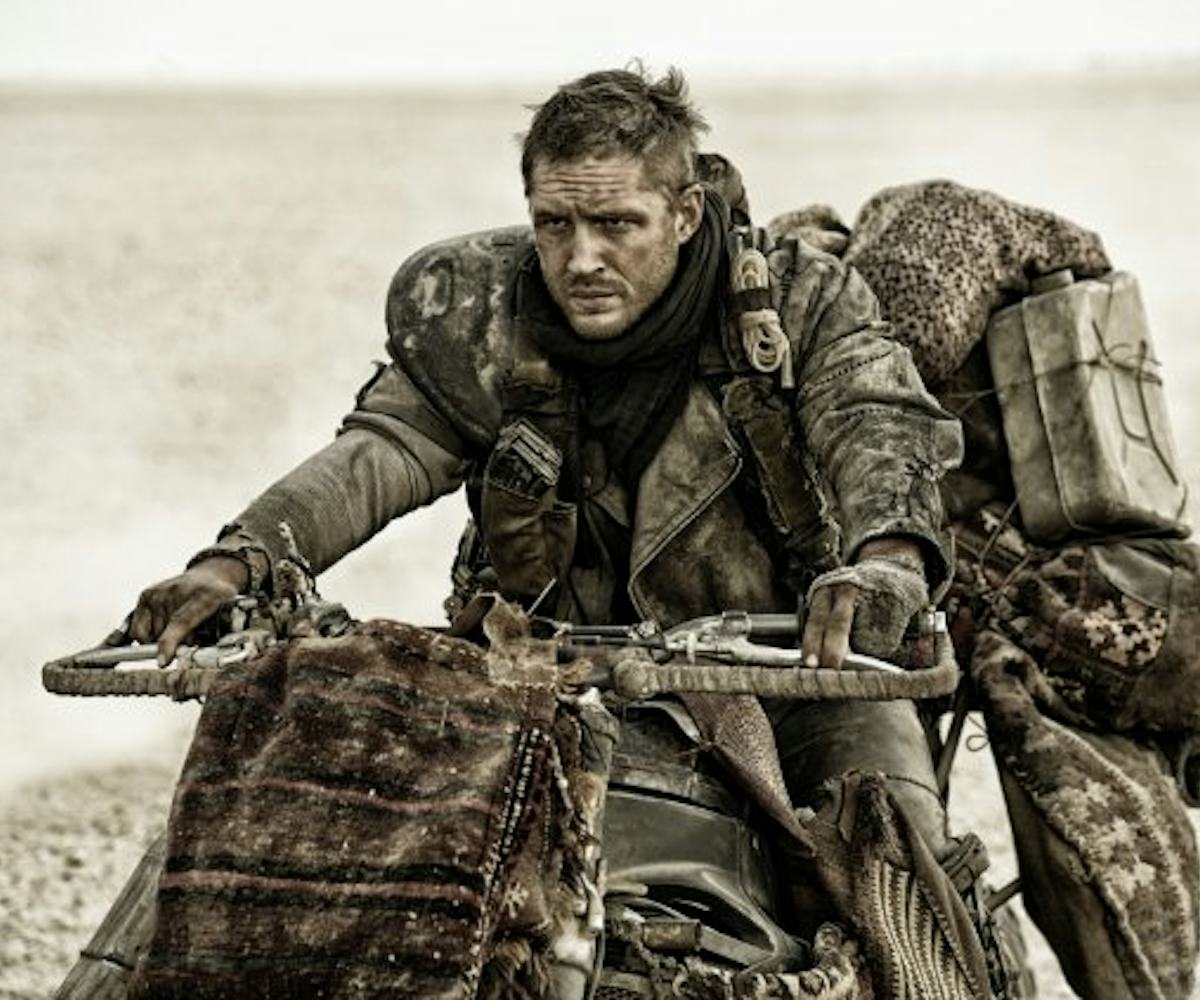 Warner Bros. Entertainment Inc.
Mad Max stunt doubles find love in the desert
cupid has been de-throned
They always say love comes when you least expect it. After hundreds of choreographed punches and rehearsals, two stunt doubles from Mad Max are madly in love.
Dane Grant, a 39-year-old from South Africa, met his future wife for the first time while doubling as Max in place of Tom Hardy on the set of Mad Max: Fury Road. Dayna, a 39-year old New Zealander whose resume also includes doubling for Charlize Theron in Snow White and the Huntsman and Lucy Lawless in Xena: Warrior Princess, was doubling for Theron as Furiosa. Neither of them expected to find love in the middle of the Namibian desert, especially not on the set of a dystopian film.
"I remember that first day meeting her in the stunt rehearsal gym. She stood out for all the right reasons," Grant told The Telegraph.
For a couple whose characters engage in face-to-face combat, it appears to have been a match made in heaven. "Every time we get to work together is a blast, but none more so than the initial fight rehearsal," said Grant. "Dayna and I had a lot in common with those two characters, meeting for the first time, learning to trust each other under stressful conditions, pretty much just get on with what you're supposed to while on a mission through the desert with a bunch of weirdly dressed post-apocalyptic characters everywhere you look."
We're officially dubbing Dane and Danya the ultimate power couple. They're now married with a 14-month-old son, who we expect will go on to do great stunts of his own.
Dayna and Dane on the set of Mad Max: Fury Road