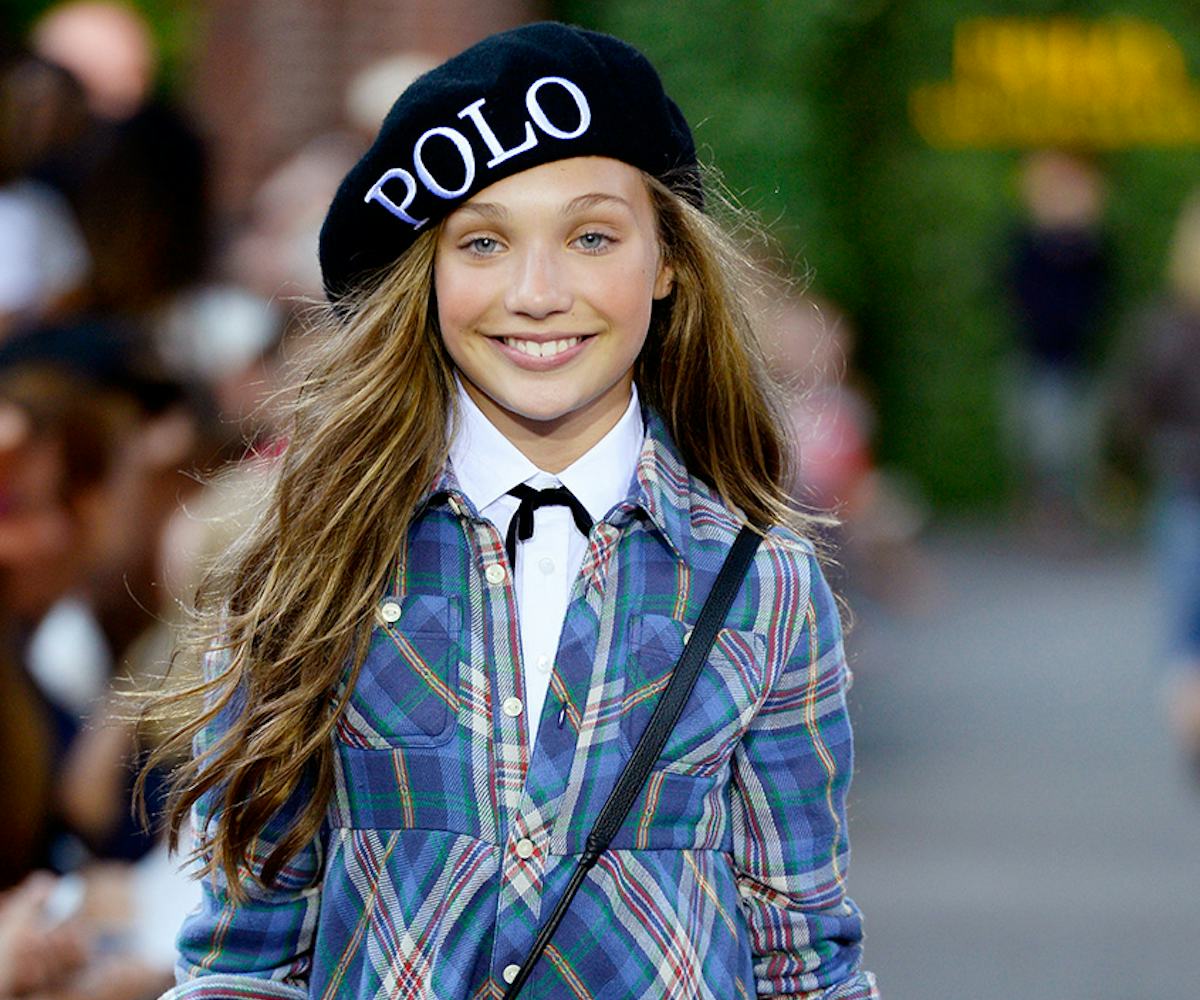 Photo by Fernanda Calfat / Getty Images
maddie ziegler is now a runway model
adds another skill to her resume
When you've starred in a reality show, amassed a social following of nearly four-million people, became one of modern music's most seminal muses, and appeared on one of television's biggest shows before becoming a teenager, well, what else can you do to boost your resume? You become a model, naturally. After starring in Betsey Johnson and Capezio's campaign, Maddie Ziegler supplemented her modeling career by walking in last night's Polo Ralph Lauren fall 2015 children's show, which was produced to benefit literacy. She was joined by her younger sister, Mackenzie, and the two walked hand-in-hand for one of Maddie's three looks. 
Click through the gallery to see Maddie in action.
Maddie and Mackenzie may win "cutest runway sister duo." Sorry, Hadids.
She should have been cast in Pan.
We want to wear this look all fall.
~Too cool 4 school~