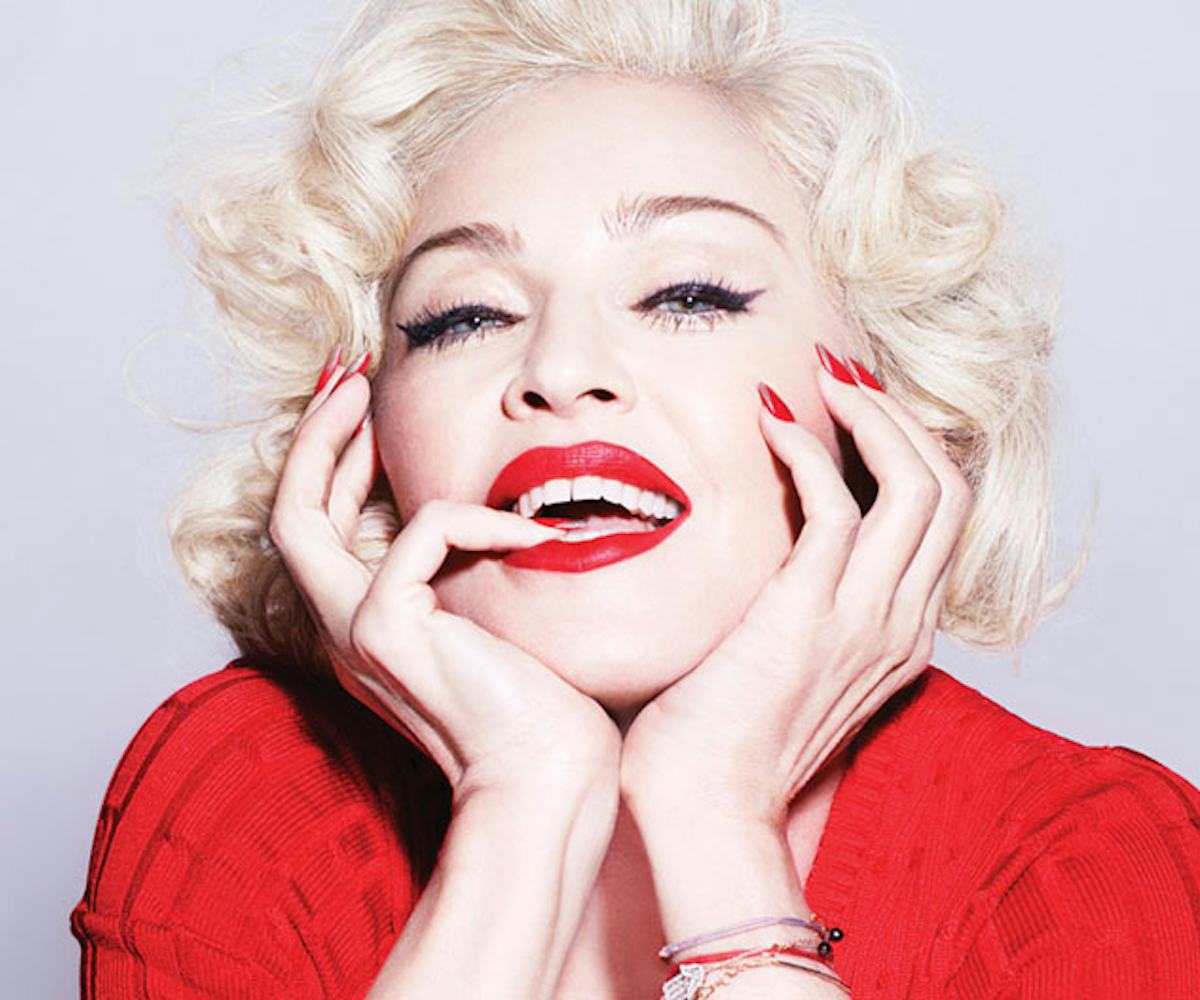 Photo: via Interscope
Madonna parties with Beyoncé, Katy Perry, Miley, and more in new video.
Let's play a game of how many celebrities can Madonna cram into a three-minute music video. The video for Rebel Heart's resident banger "Bitch I'm Madonna" has arrived—via Tidal, of course—and it's chock-full of big names. (Sorry, "Bad Blood.")
Aside from Nicki Minaj, who's actually featured on the track, Alex Wang, Chris Rock, and Miley Cyrus have mini-cameos. There's short clip of Beyoncé voguing. Katy Perry's face appears at one point, and Kanye West goes full-Yeezy and hams it up—twice. If all these celebs were all actually present at the Standard Hotel when the video was shot, this might've been the party of the, uh, year. But, alas, they weren't, but a ton of other fabulously scandalous people were, each one proudly declaring that they, too, are Madonna. Perhaps, existentially, we all, for the brief 180 seconds, are the Queen of Pop, too. 
The full experience can be found below, but act fast! A Tidal wave is surely coming to wash it from the free Internet. 
more madonna, this way:
madonna kissed drake at coachella