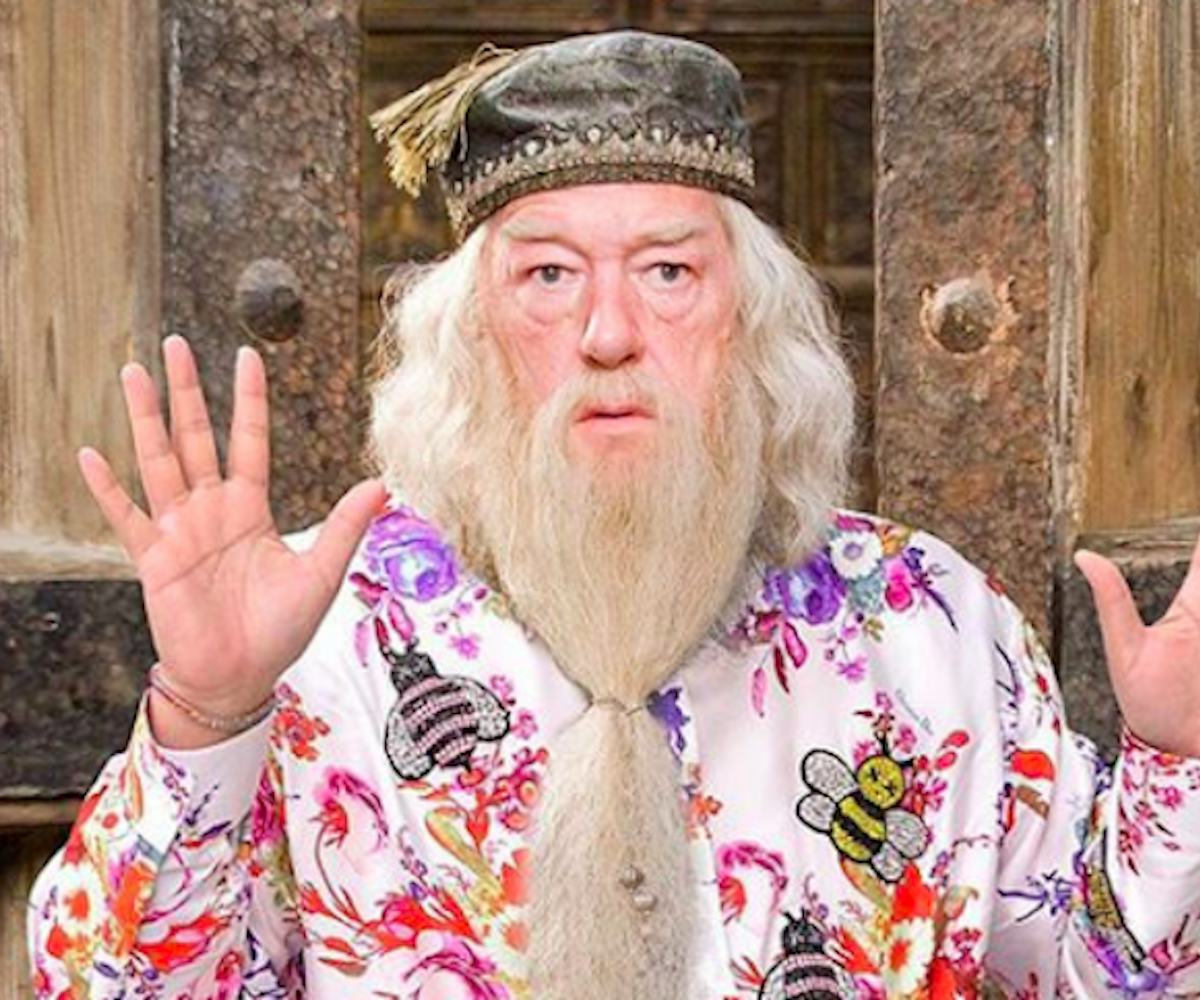 Photo via Instagram
Inside The Magical, Fashionable World of Gryffindior
The Instagram account worth your follow
On a recent dive into the black hole that is Instagram, I was surprised to find something resembling serenity in the stable, healthy, and balanced combination of two things I can't live without: fashion and Harry Potter throwbacks.
Enter: Gryffindior. Even if Harry Potter and fashion aren't your things, but you're getting sick of Kardashian meme accounts, consider checking out the account started by Rachel Bernstein, who shares my dual obsession, and was happy to talk with us about her inspiration for Gryffindior, what she thinks about when creating each post, and what she hopes for the future of the account.
Check out our interview with Bernstein, below. 
Can tell me the initial process in the curation of this account? How did the idea pop into your head? It feels like it came out of nowhere!
The account did come out nowhere, even for me! I had just started a new job, and my Photoshop skills needed some brushing up. I decided creating a project for myself would be the easiest route to refresh my knowledge, and out of that came Gryffindior! I can't remember the exact moment the [portmanteau] came to be, but I remember when it did, I immediately checked Instagram to make sure the handle was still available, and to my surprise it was.
How did it feel when the account started to really get the recognition it did—from Instagram followers and Dior, to name a few?
A great friend of mine/Instagram wizard, Kristie Dash, was one of my first to follow. After a few reposts from her, the masses started pouring in. It was quite amusing to me in the beginning. I decided from the start not to take it too seriously.
What was the inspiration for you, besides Harry Potter obviously? 
I love looking at the Dior shows and campaigns and working backward from there. I usually approach creating each post by finding the right character to fit the clothes; it's more fun that way.
What's the creation-of-a-post process like?
Each post can take anywhere from 20 minutes to two hours. Most of the time goes into researching images. The Photoshopping is easy when the images align. I browse the internet searching for just the right look at just the right angle to fit the scene. I usually know ahead of time when certain posts are going to go over well with my followers. It's great to see the reactions in the comments.
When did you realize that this was getting an audience?
When coworkers at work started looking at me and saying, "OH MY GOD, YOU'RE THAT RACHEL?! THE GRYFFINDIOR GIRL?!" That's when I knew it had hit the masses.
Is there a moment where you have felt like, Wow, I've really done something cool?
I had the most amazing experience at the Dior Men's show in Paris. Kim Jones is a fan of the account and had reached out to me on DM. Long story short, I booked a ticket two days before his debut for the house, and it was magical!
Are you the only one creating content for Gryffindior?
Yes, I am the sole content creator for the account. I make the posts in my spare time, which is sparse. I'm essentially an art director by day and Photoshopping Gryffindior posts by night. Luckily I find the process of creating posts very therapeutic, so it's something to look forward to after a long workday. 
What was the goal then versus now with this account?
My original hope for Gryffindior was to give myself an outlet and to master Photoshop. Now, it's just to make people laugh. I'm in the midst of creating merchandise, so it would be amazing to see someone out in the wild wearing a Gryffindior original!
Do you have any favorite posts you've created?
Oh, that's so hard to say! I do love
and
Dumbledore in the Kaws bumblebee button-down
. But all the posts hold a special place in my heart.
For more magic and more fashion, follow Gryffindior on Instagram.