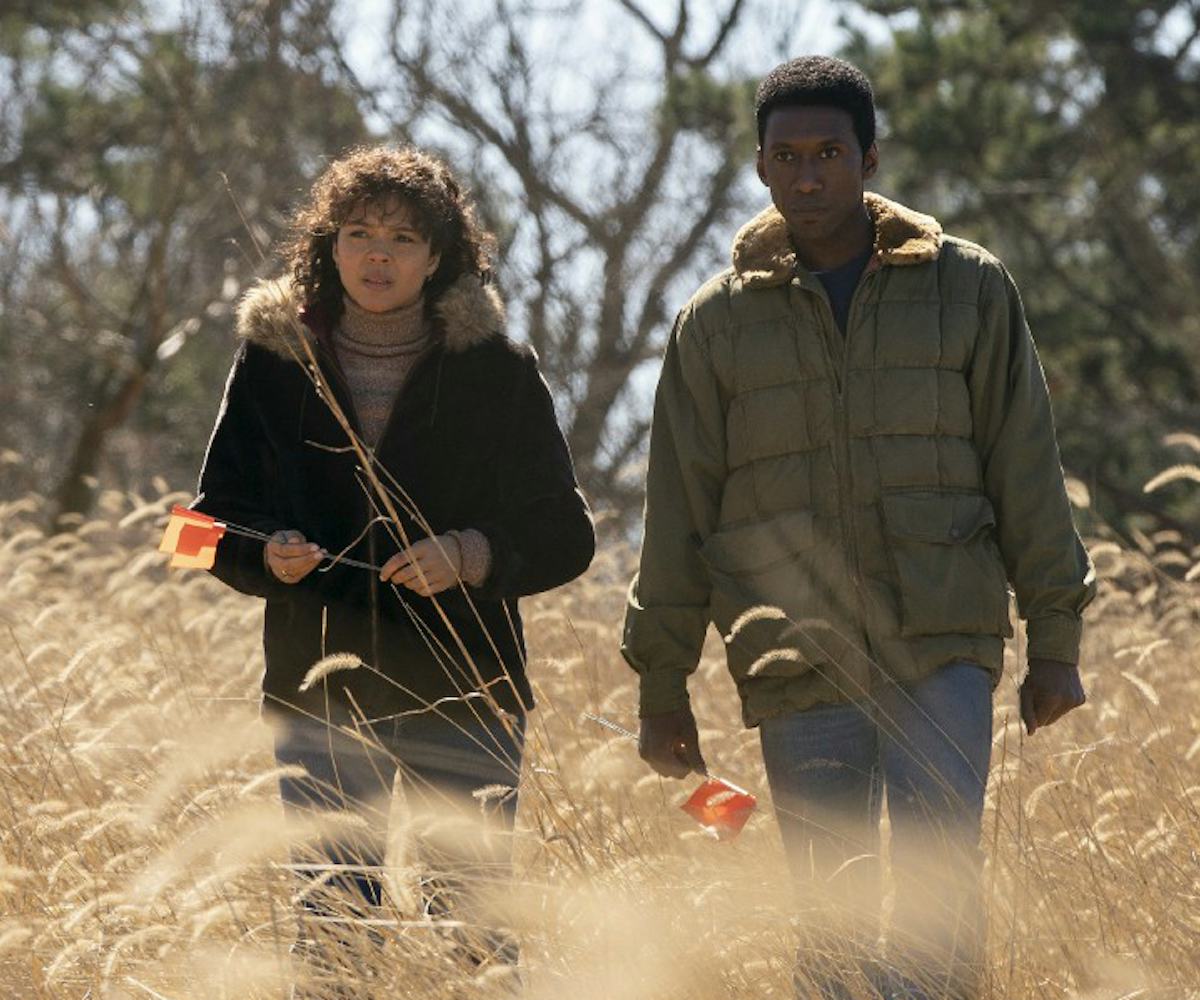 Photo by Warrick Page/HBO
Mahershala Ali Fights To Solve 30-Year-Old Case In 'True Detective'
The first peek at Season 3 is here
Mahershala Ali is haunted by a 30-year-old case in the upcoming season of True Detective. In the new trailer, revealed today, Ali plays Wayne Hays, a Midwestern detective who is determined to not let a case of two children disappearing go unsolved.
The HBO drama is set to premiere on January 13, with an eight-episode season that takes place across the three-decade timeline starting when the case was first opened. "It was just a case when I got it," Hays says. "I didn't know it'd be my last."
In a series of clips, it becomes pretty clear that this case consumed Hays' every thought. He himself admits it may have pushed him to the breaking point: "My whole brain's a bunch of missing pieces."
Matthew McConaughey, Woody Harrelson, Colin Farrell, and Rachel McAdams have all played the titular detectives in the previous seasons. Ali's casting comes alongside the passing of the series to a new director, Daniel Sackheim, per Variety. 
Dive into the first peek of the new season, below.