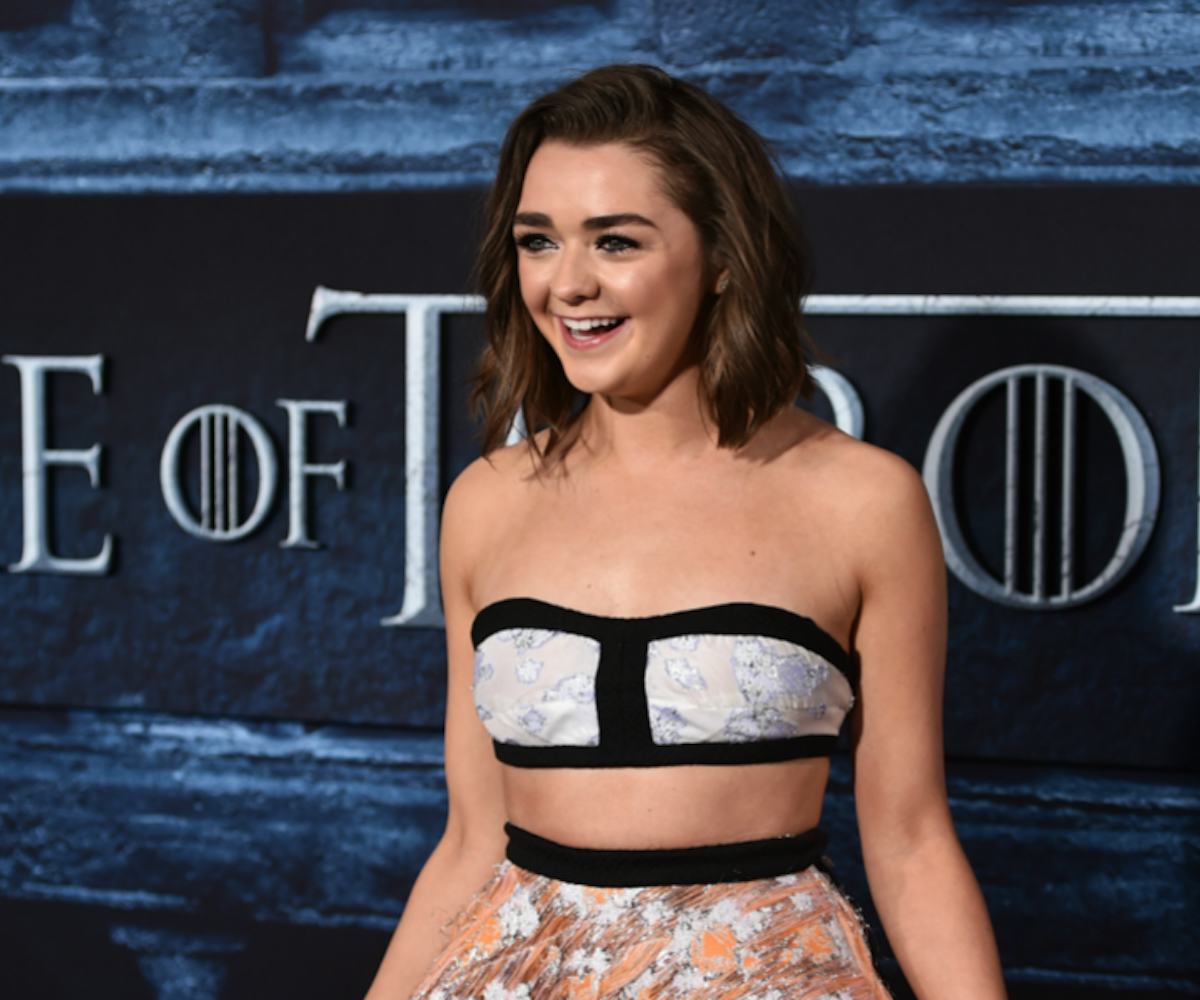 Photo by Alberto E. Rodriguez/Getty Images
Oops! Maisie Williams Accidentally Spilled When "Game Of Thrones" Is Coming Back
It's definitely not soon enough
So, Maisie Williams may have accidentally let slip when Game of Thrones season 8 is coming out—and the answer is too damn far away.
In a recent interview with Metro about her new claymation movie Early Man, the interview turned to address the current filming schedule of the HBO blockbuster. Her response?
We wrap in December and we air our first episode in April [2019]. That's a four-month turnaround for these huge episodes. There's a lot that goes into the final edit. You would not want to rush this season at all. We owe it to our audience and our fans to really do this final season to the best of our abilities.
It's okay, take a moment to let that sink in. A girl [or a man] won't see Arya Stark on television for over a year. A girl is very sad. A girl understands the reasons Williams gives—you can't rush art, yadda yadda—but it is still a tough pill to swallow, especially considering season 8 will be shorter than normal. Still, Williams gives us some consolation in her thoughts about where she hopes her character, Arya Stark, will end up at the end of the show.
I've always said I wanted her to find peace. The things that have been driving her through her story have been very bitter and twisted and aggressive. I would love for Arya to find her true self again and let go of this anger and revenge that's accompanied her on this journey. I'd love for her to be happy.
Considering where season 7 left Arya and her sister Sansa, it will be interesting to see how the Stark girls will forge their future going forward. A girl will just have to wait. And wait. And wait. And wait.