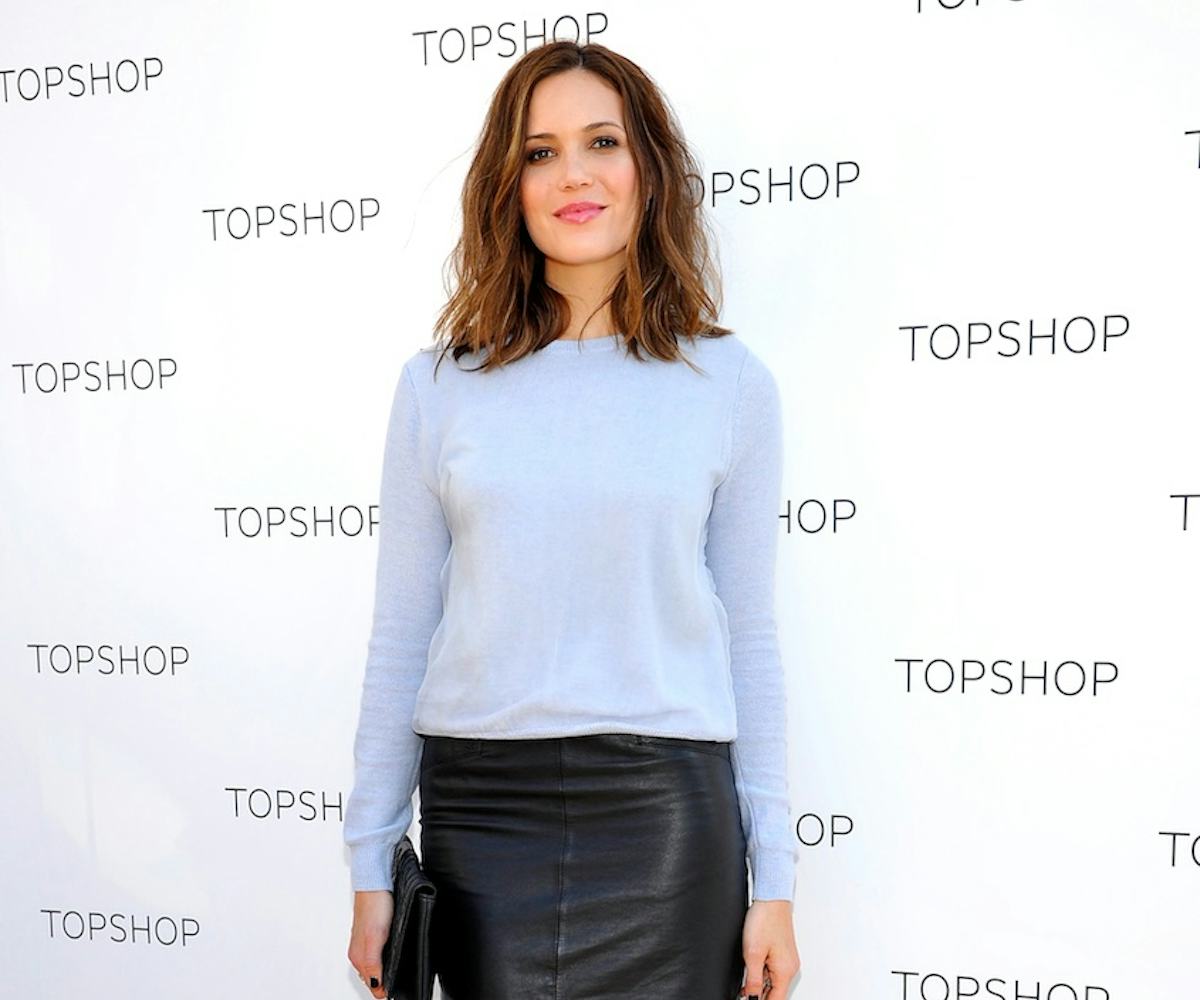 beauty queen: mandy moore
make way for "i don't care" hair.
Not that you need a reminder that Mandy Moore has moved far beyond her days as a VW Bug-driving teenybopper in "Candy," but just in case you did? Look no further than her appearance this weekend at Topshop's party in Los Angeles. The singer and actress is the epitome of classy, easygoing cool: baby blue sweater, leather pencil skirt, and booties, all topped off with tousled waves. Moore makes it all seem easy--like stressing out how her hair looks is the furthest thing from her mind--which, if you ask us, makes us want to get this effortless result for ourselves even more. Luckily for us, imperfection is the name of the game here. So put away the curling iron and read our guidelines below.
WASH IT:  Bumble and Bumble Surf Foam Shampoo and Conditioner, $24
Inspired by Bumble's famous (and seriously effective) surf spray, this duo gives hair an airy texture-- without the crunchy, salty feeling. Depending on how wavy your hair is naturally, these will give either subtle waves or extra-defined curls.
DRY IT: Devacurl Deva and Dryer Fuser, $160
OK, so we know that this hairdryer and diffuser combo isn't cheap. But it's worth it--especially if you a.) have naturally curly hair and b.) hate to dry your hair. Use the heat setting to dry your hair quickly with the included diffuser, and then switch to cold to lock in the curls. The best part is, no frizziness at all.
TOUSLE IT: Big Sexy Hair Slept In Texture Creme, $17.95
It might be counterintuitive to smooth on a products that's intended to get that slept-in look immediately after blowdrying, but hey--you gotta do what you gotta do. This awesome, light creme works on both wet and dry strands to give it that slightly mussed-up, "I don't really care" vibe. We love it because it works with your natural texture, so the results are different for everyone. One thing you can count on, though? Your hair will look great.