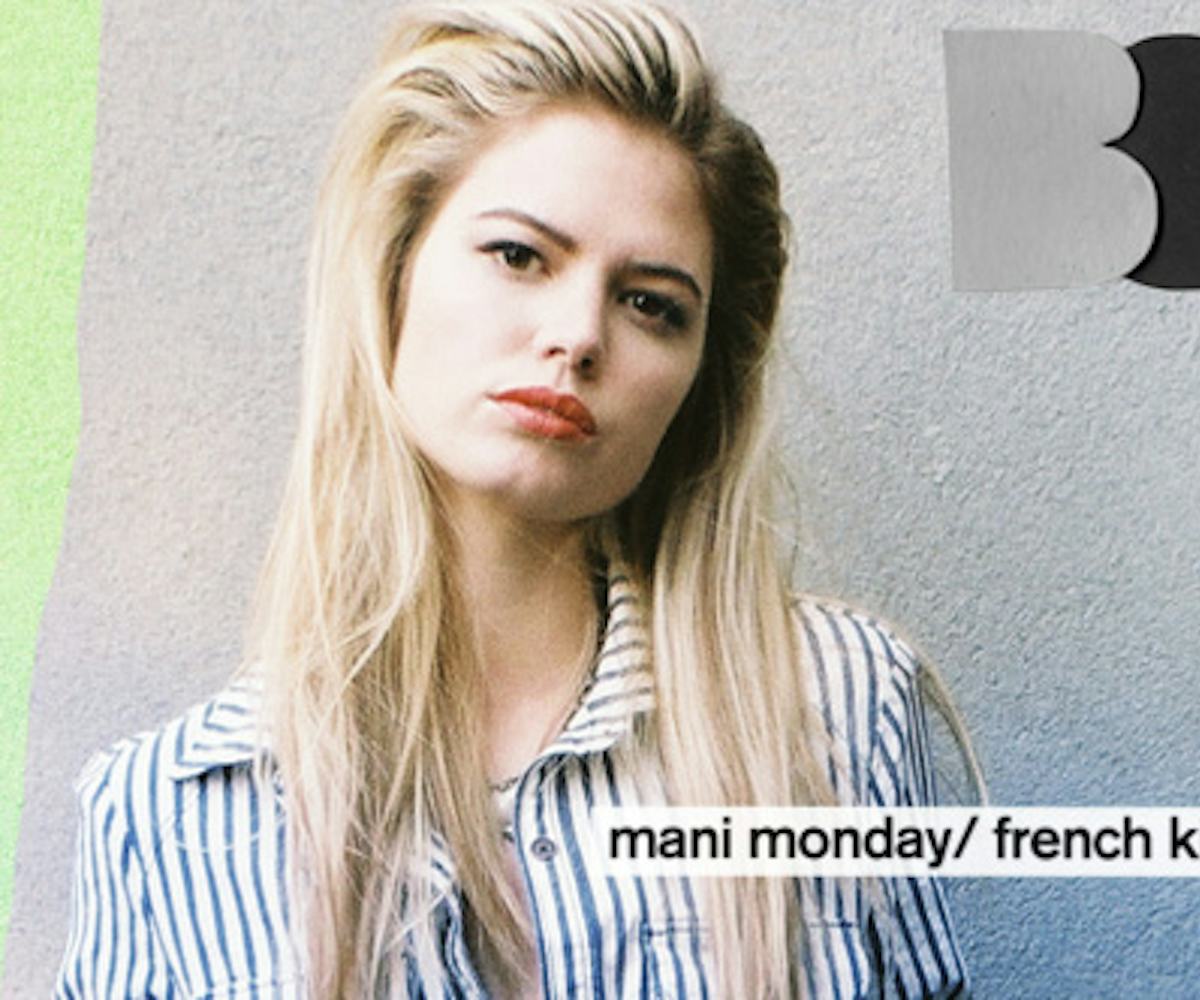 mani monday: french kiss
the latest way to get the classic white tip manicure.
Fact: Fashion Week starts in less than 10 days. And aside from converting our invitations into a neat color-coded fashion marathon also means we will soon uncover the latest trend in nail art. But rather than haphazardly predict what the manicurious moon goddess will bring us next, we decided to share with you our latest finding in a last ditch effort to accomplish last season's French manicure throwback. Enter Kiss Everlasting Gel Polish French Manicure Kit, the latest (and definitely greatest in our opinion) in the DIY white tip mani.
Unlike French tip offerings from other brands (which require a lot of time and several attempts to get just the right white-to-pink ratio), the new Kiss kit offers a crazy-easy application tab that ensures each nail achieves identically proportioned white strips. Aside from that, the three step process is pretty much identical to any other gel manicure system, including a base gel, a color polish, and a top gel (curing your nails for 30-60 seconds under an LED lamp between each step). The result is a pretty much perfect French mani, that'll remain chip-free for the next two weeks--or at least until we reveal this season's latest nail trend.
Order a Kiss Gel Polish French Manicure Kit here!