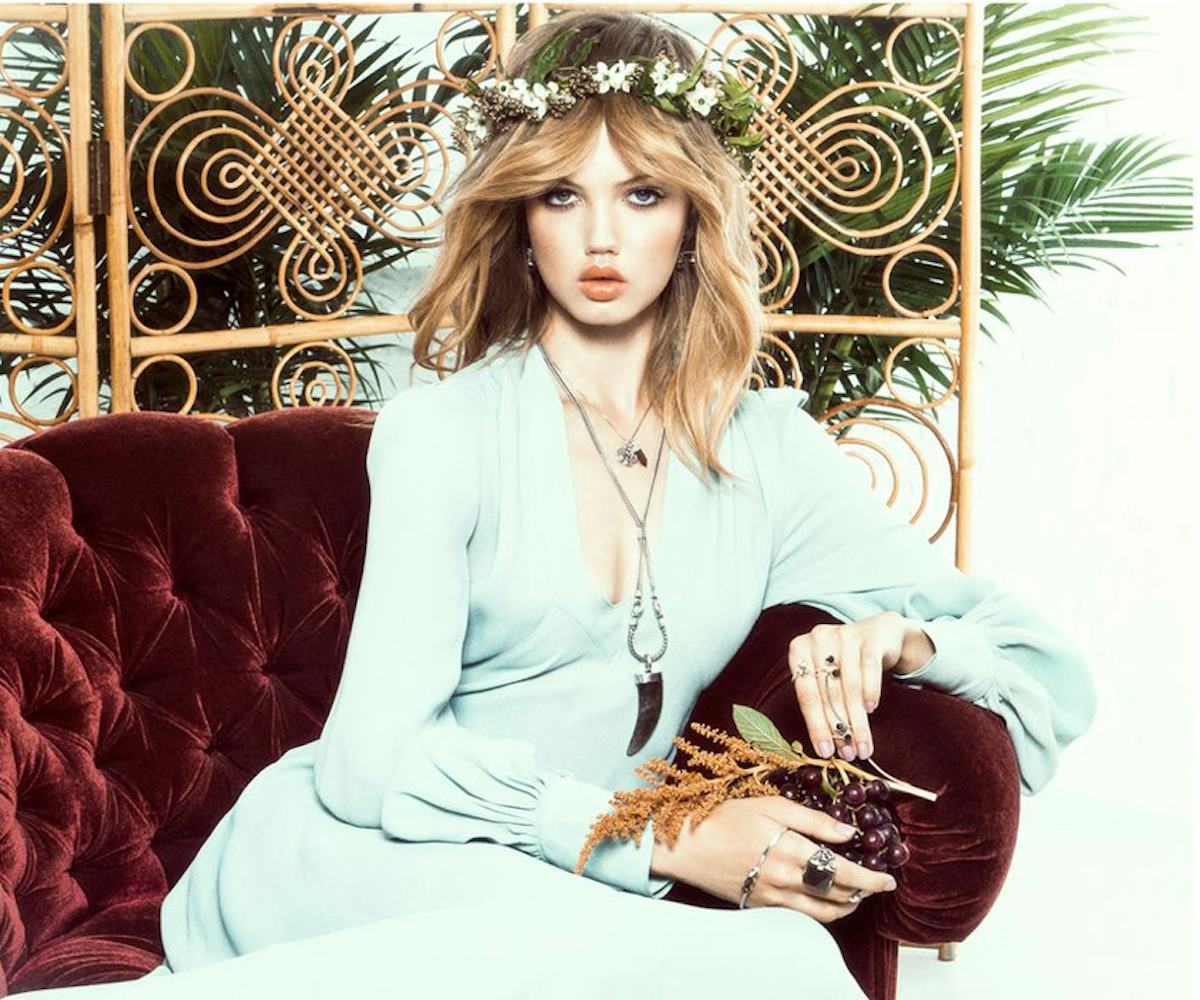 photo by david mandelburg
freebie friday: maniamania
win a necklace from this rad jewelry brand.
There's really no better way to kick off Friday than by entering to win a necklace from ManiaMania. The cool brand takes inspiration from powerful women in history to create their gemstone jewelry--so really you're getting a lot more than a pretty necklace when you enter to win our Freebie Friday, you're getting a piece of jewelry with some soul.
We asked designer and co-founder Melanie Kamsler about the brand's latest collection and lookbook starring Lindsey Wixson, so read on to get inspired by ManiaMania and then enter to win their Solstice necklace (a silver plated chain with a Smoky Quartz gem) below. 
Who was your muse this season?
It was an ode to powerful women, our muses were Stevie Nicks along with mythological folkloric beings, like Diana the goddess of the moon.
Why did you choose Lindsey Wixson as the model?
She's obviously such a striking, otherworldly beauty, and was someone we've been wanting to shoot for while. For this campaign it was about capturing a kind of supernatural feminine quality and thats exactly how we see her.
If you had to make a ManiaMania playlist, what songs would you put on it?
Depends on the occasion, but here are some favorites:
Dancing Barefoot - Patti Smith
Ziggy Stardust - David Bowie
L'idole - Jaques Dutronc
Play with Fire - Rolling Stones
Le Temps de L'amour - April March
Marie Doucer, Marie Colere (Paint it Black) - Marie Laforet
Ain't it Strange - Patti Smith
Do you Love Me - Nick Cave
Dreams - Fleetwood Mac