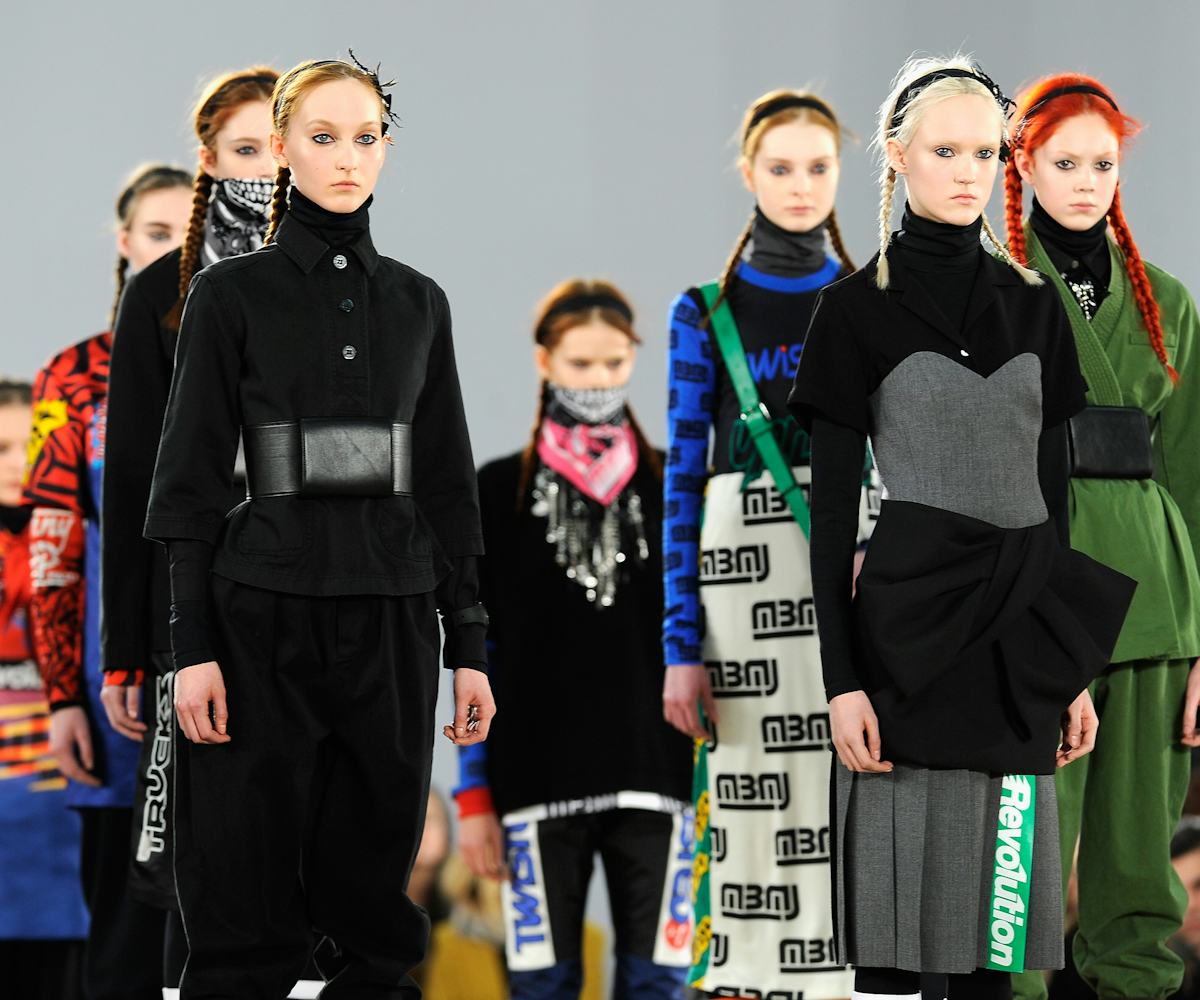 Photo by Arun Nevader / Getty Images
will marc by marc jacobs bite the dust?
Calling all fans of Marc by Marc Jacobs: We're going to ask that you sit down. According to some pretty persistent rumors, the affordable, edgy offshoot of Marc Jacobs' signature line is on the verge of folding. Women's Wear Daily reports that the Katie Hiller and Leulla Bartley-led line is expected to be absorbed by Jacobs' signature luxury label. A date for the discontinuation has not yet been set. 
According to WWD, the move is intended to unify the brand with a "clarity of voice and aesthetic." And if you're worried that you'll no longer be able to afford clothing that bares the fashion czar's name, fear not. Jacobs' new, unified label is expected to sell items at a variety of price points. 
Since debuting in 2001, Marc by Marc Jacobs was a soaring success for the designer, and accounts for 70% of Jacobs' revenue, hence the shockwaves that are circulating through the fashion world on the heels of the startling news. Then again, this is Marc Jacobs we're talking about—and as his many collections can attest, he rarely makes mistakes. 
(via WWD)