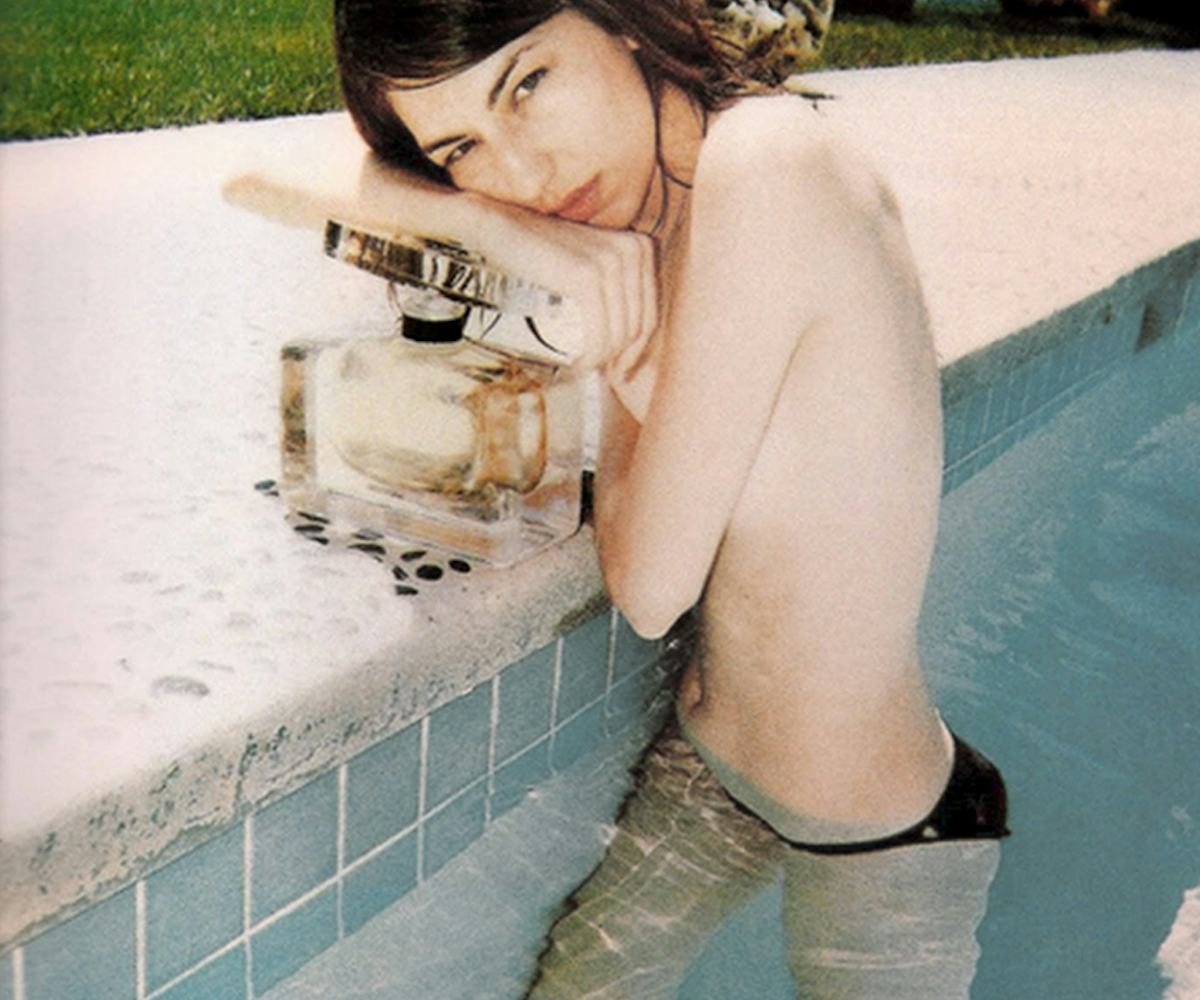 photo by juergen teller for marc jacobs
life's a dream
meet the newest fragrance from marc jacobs!
As if Lana Del Rey's new music video hasn't already brightened up your Wednesday, we know some news that definitely will: Marc Jacobs is releasing a new fragrance, Daisy Dream, that will come with an ad campaign photographed by Juergen Teller and a TV ad shot by Sofia Coppola. Yes, now is the time to celebrate.
Any Marc Jacobs fan will know that the trifecta of Jacobs, Teller, and Coppola is longstanding; Coppola starred in Jacobs' first ever fragrance ads lensed by Teller and has already directed a TV spot for Marc Jacobs Daisy, and Teller has photographed every Marc Jacobs and Marc by Marc Jacobs campaign (with the exception of the spring '14 ads starring Miley Cyrus). 
So what do we know about the new perfume? It's being released this July in a spherical bottle (a new shape for the Daisy line, which is traditional a rectangular prism) adorned with white daisies on it's top and bottle. The perfume itself is tinted a light blue, and while no details of the scent have emerged, we'd bet it probably smells pretty delicious. In the meantime, we're just hoping that the TV ad announcement comes with an awesome Facebook post, like the one below announcing Coppola's Daisy ads. That's a sleepover we'd like to attend. 
The Marc Jacobs Daisy Dream bottle.
photo via @marcjacobsintl on Twitter