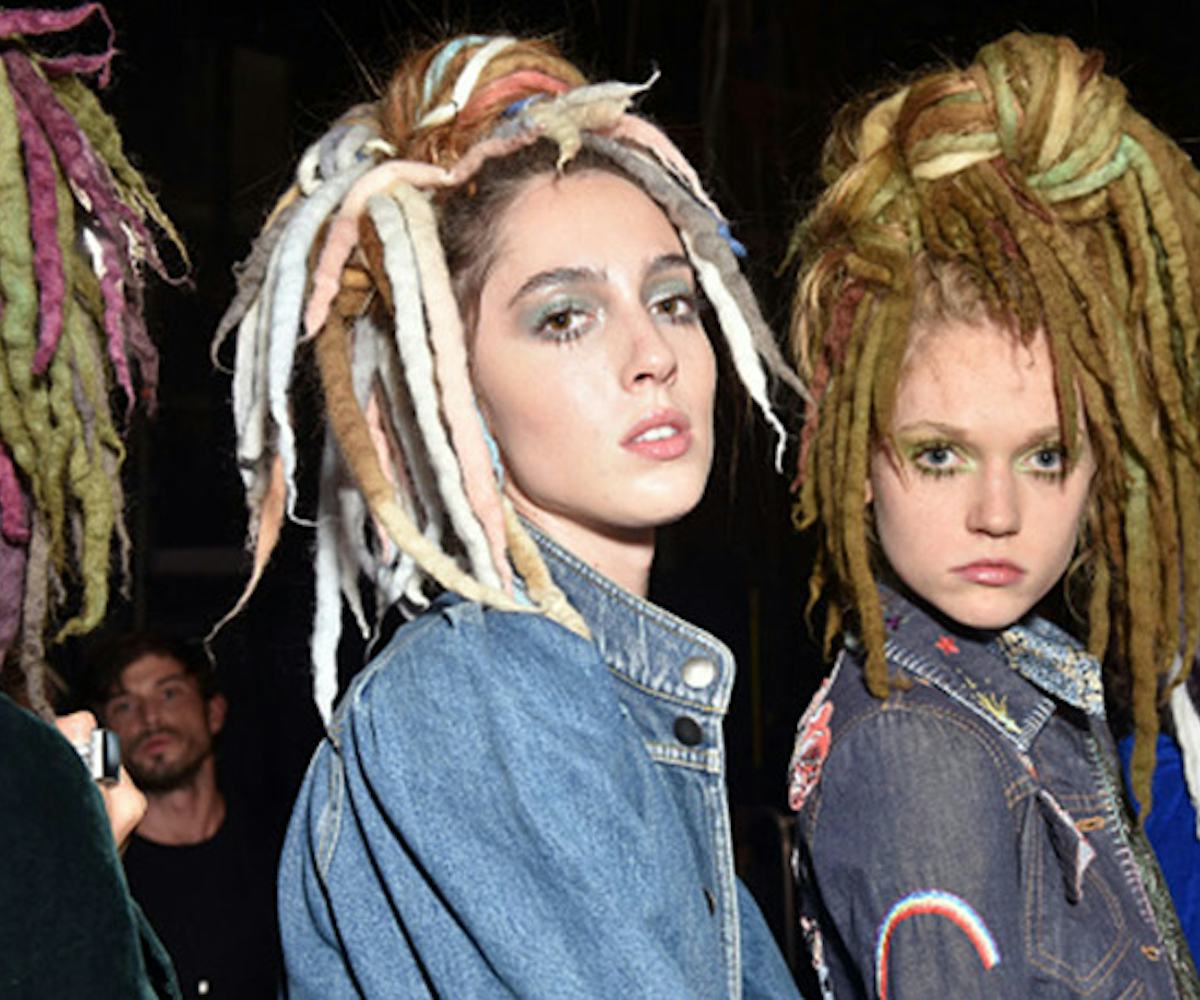 Photo by Jared Siskin/Patrick McMullan via Getty Images
Marc Jacobs Admits Putting Dreadlocks On White Models Was Insensitive
"I just don't have the language for this"
Last September, Marc Jacobs featured white models wearing dreadlocks on the runway for his Spring/Summer 2017 show, sparking a lot of backlash from the public. At the time, he defended his decision by saying he doesn't "see color." Looks like he's since looked into the complaints more closely, now calling the decision to co-opt dreads as an accessory "insensitive."
In an interview with InStyle, Jacobs discussed being called out for cultural appropriation. "What I learned from that whole thing," he said, "what caused me to pause after it died down a little bit, was that maybe I just don't have the language for this, or maybe I've been insensitive because I operate so inside my little bubble of fashion." 
Six months later, Jacobs' fall show was an "exposition on hip-hop style"—inspired by artists like LL Cool J and Salt-N-Pepa—and featured more models of color than his previous runway show (which had less than 10, according to Dazed). This, however, wasn't intentional or in any way a response to critics, he says. 
"We're always working toward something, but we don't really know what that is," Jacobs told InStyle. "It takes shape based on all of the things that are of interest, that feel good, sound good, look good. It's just through the process that everything becomes distilled into what seems to be a story."
LL Cool J, who's involved with Jacobs' latest campaign, says that by involving himself and other hip-hop artists, Jacobs's latest show is different from his dreadlocks runway display. "This is great, because instead of Marc just running with the culture, he's grabbing some people who are official and a part of that, and I think he should be commended for it," he said. "Instead of appropriation, it's a collaboration."