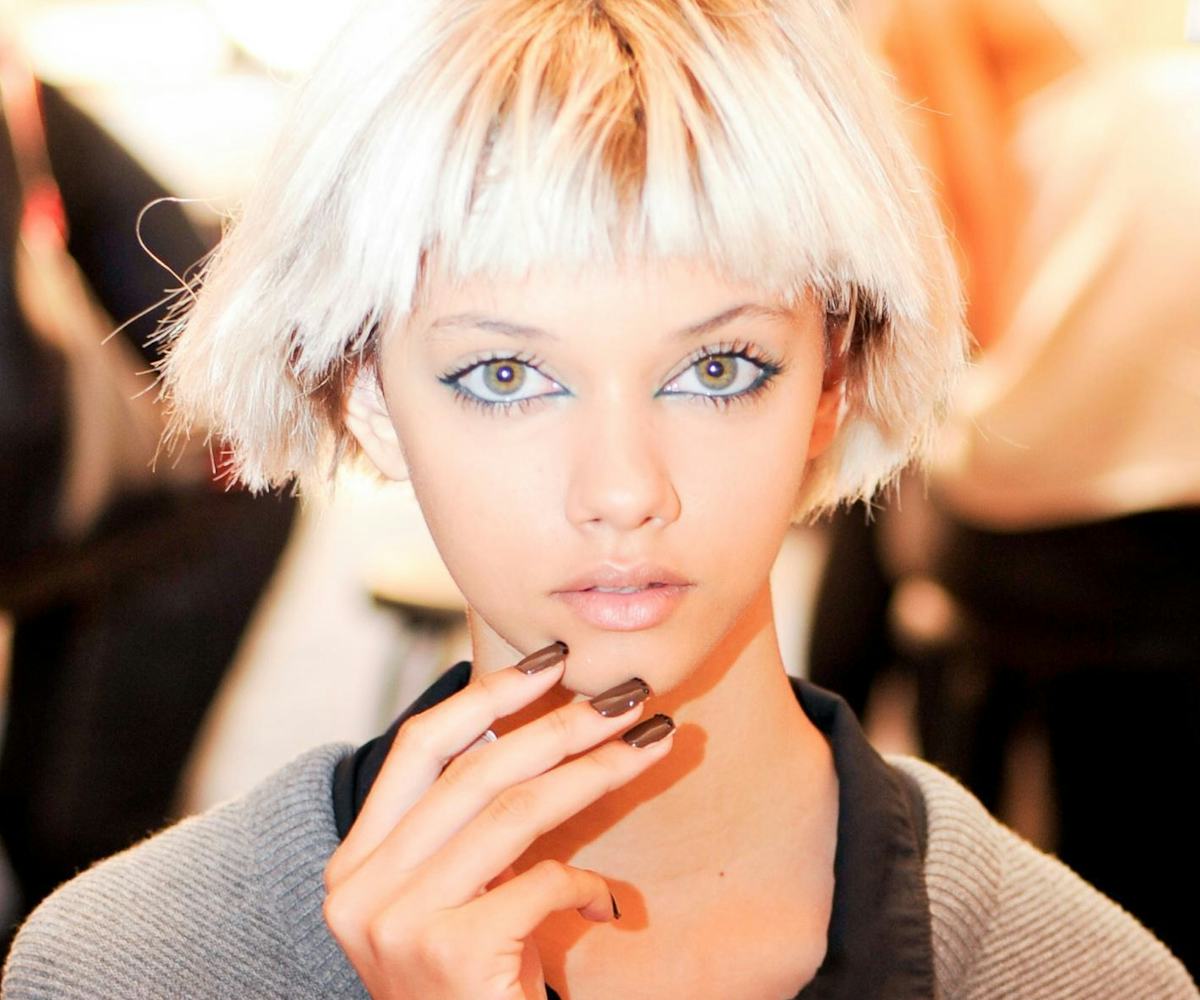 marc manicure
here's how to get marc jacobs' runway nails.
Marc Jacobs has already invaded our closets (and our iTunes library), so the next natural step? Duh, our beauty cabinets. The New York designer recently launched an entire Sephora makeup line--see our favorites here!-- and for the spring 2014 runway show last week, he gave his models a Marc-approved manicure.
This is a man who's never been one to stick with the expected warm weather trends-- his version of beach attire includes gothy romantic gowns, after all. So rather than picking predictable shades like red or pale pink, the Marc girls sported a brand-new brown lacquer that's muddy, dark, and definitely off-kilter for the season. Aptly named Bark!, the square-shaped manis also came adorned with Swarovski crystals on the tips.
We chatted with the brains behind the concept, manicurist Marian Newman, about how to get your hands (sorry, had to!) on the look yourself. "The story on the nails started a couple of months ago in Paris when we were all dreaming up summer," she explained to us backstage before the show. "The Marc Jacobs girl is really different and she does things her own way, so we wanted to do a very deep, '70s-inspired shade." 
After researching tearsheets and fabrics, Jacobs and his team finally settled on the color last Monday. Newman said Jacobs took influence from nature, which is why he wanted to call the lacquer Bark. "But because this girl has a personality and an attitude, there's an exclamation point at the end. She likes to do things her own way." After filing the nails' into a square shape and swiping on the custom shade, Newman embellished the ends with crystals. 
Unlike the clothing, the good news is that you won't have to wait too long to nab the polish for yourself. According to Newman, both Bark! and a bejewling kit will be available to buy at Sephora before we know it. "Considering how quickly we were able to prepare the product for the show, we're going to get it to market as soon as we can." So, like, tomorrow?