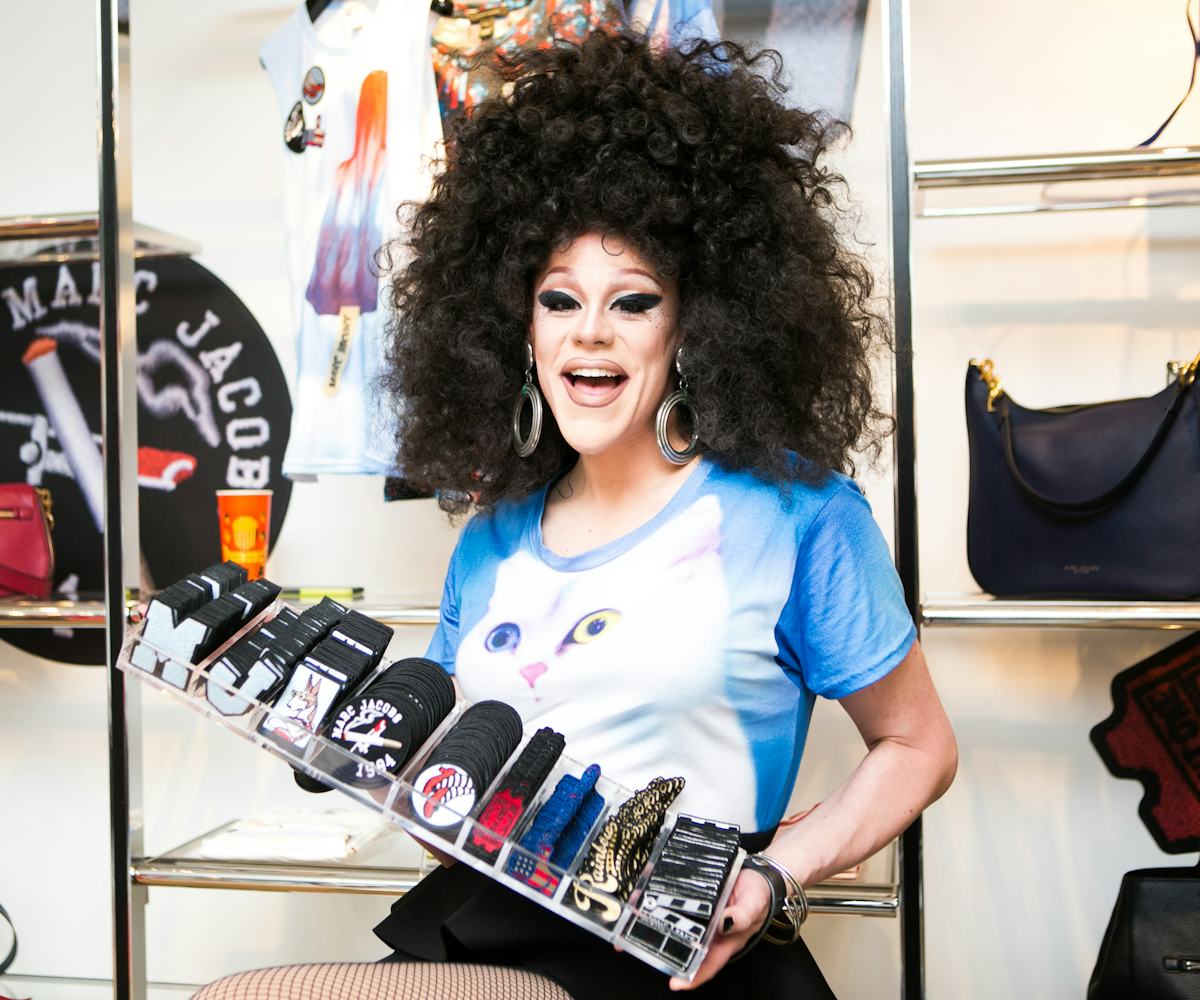 Photo by Carl Timpone/BFA.com.
Go Inside Our Marc Jacobs Patch Party With Thorgy Thor
A themed party is hard to come by these days. Scratch that; a good themed party is hard to come by these days. The key is keeping the theme simple and letting the partygoers' personalities shine. Then the music, food, booze, and activities fill in the rest. It's what happened this past weekend at our Marc Jacobs event and frankly, we're thirsty for more. With RuPaul's Drag Race contestant Thorgy Thor at the helm, our #PatchMarc celebration brought out New York City's boldest. MSMR's Lizzy Plapinger helmed DJ responsibilities while guests sipped beer and champagne from paper bags, because hey, why not? When it came to putting patch to T-shirt, Thorgy Thor gave her two cents to those who could handle the honesty. Nobody wants a patch they'll regret in the future—though, with patches as cool at these Marc Jacobs ones, there are no regrets.
See what happened in our gallery below. 
Some Prohibition era-inspired drinks.
Can't top a top hat.
Patches, patches, patches—which one do you pick?
MSMR's Lizzy Plapinger.
Our fearless host Thorgy Thor and the limited edition Marc Jacobs' patches.
Decisions, decisions...
Gimmie, gimmie more.
Can we get this step-and-repeat made into a wallpaper, please? Merci.
Jordan Stawecki's beauty game, though.
Jordan Stawecki, Shayna Leigh, Sussi, and Aquaria.
Sussi and EMMIESHOUSE.
Whatcha see, Aquaria?
So hot, it'll melt your popsicle.
The Misshapes' Leigh Lezark.
Inside jokes? Maybe.
Been branded.
Popcorn containers so pretty, you'll want to take them home. (We did.)
I spy with my two-toned eyes...
Lilliana Crosdale living that refreshment life.
(Insert winking emoji here.)
Rae also living that refreshment life.
That shirt + that hair = perfection.