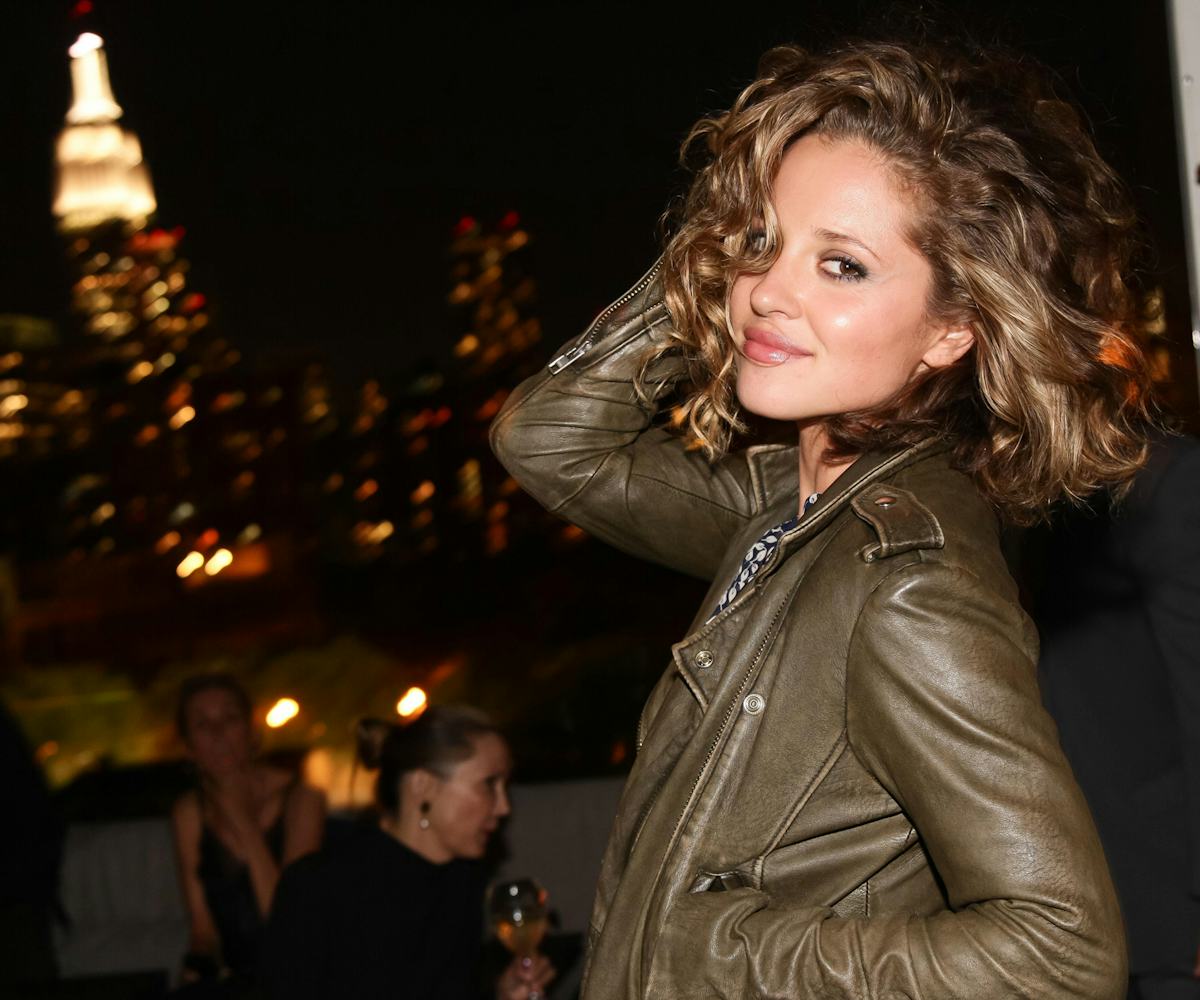 photo by matteo prandoni/bfanyc.com
beauty queen: margarita levieva
ready for some curl power?
There's a moment of reckoning for curly-haired girls, where you decide whether you're going to spend your mornings blow-drying the kink out of your tresses or just embrace the coil and let your locks be free.
If anyone could convince you that curly girls have more fun, it's probably Margarita Levieva. The Revenge star showed up to last night's Rush premiere after-party with the sort of bouncy, silky tendrils that give straight-haired girls serious curl envy.
Looking for some curl power? Here's how it's done:
NOURISH IT: Bumble and Bumble Curl Conscious Nourishing Mask - $27
Think of this as foundation for your hair--to get a bit of bounce, you need to be super moisturized.
CONTROL IT: Ouidad Climate Control Heat & Humidity Gel - $23
This is hands down the best curl-controlling, frizz-reducing product out there. Put a dollop of the gel in your hand and then rake it through your hair.
DRY IT: DevaCurl Dryer & DevaFuser - $160
Yes, this is really creepy-slash-funny looking, but it's better than your average diffuser and is gently enough for finicky curls.
NOURISH IT: Bumble and Bumble Curl Conscious Nourishing Mask - $27
CONTROL IT: Ouidad Climate Control Heat & Humidity Gel - $23
DRY IT: DevaCurl Dryer & DevaFuser - $160