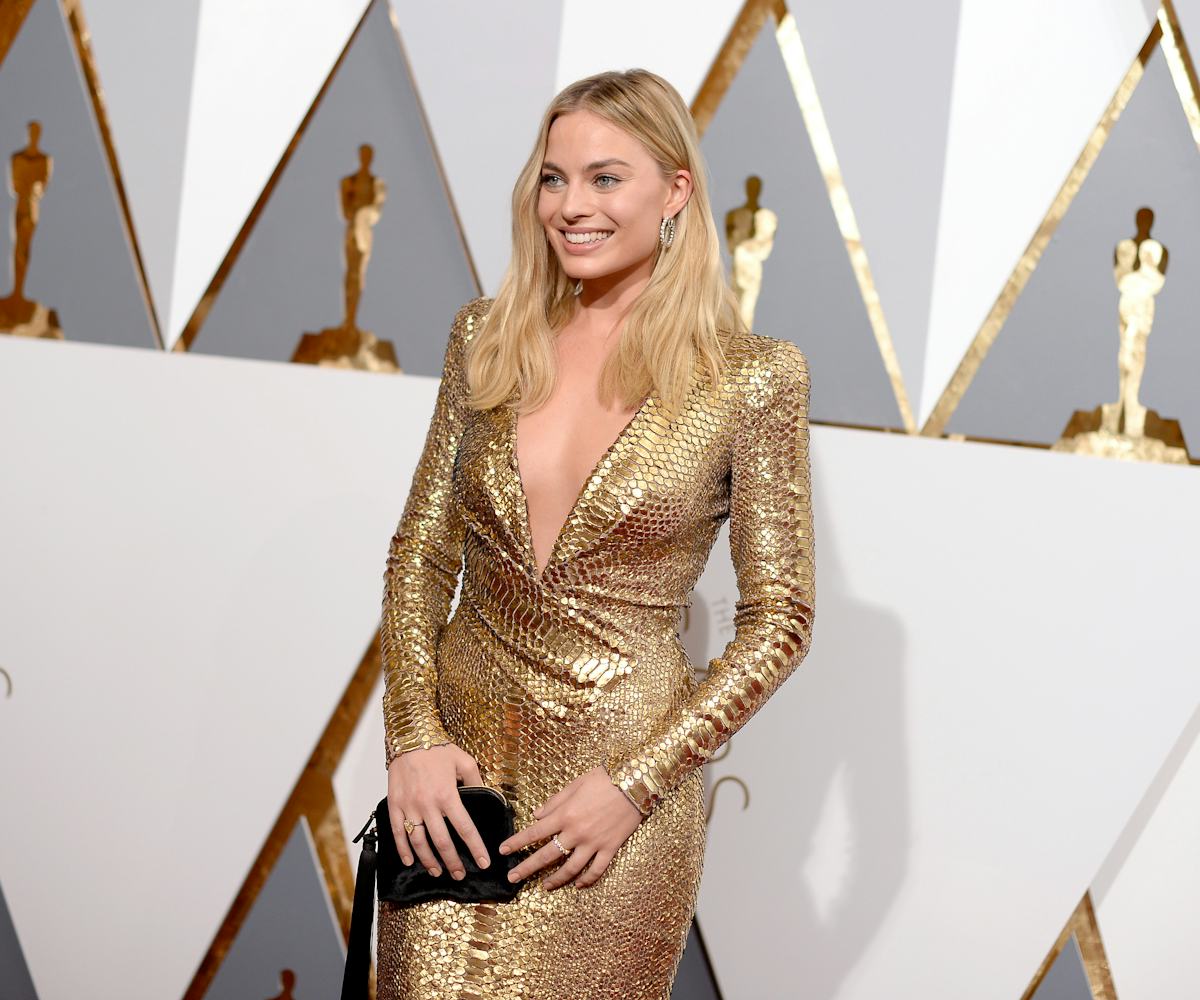 Photo by Kevork Djansezian / Stringer
To Celebrate Her Birthday, Margot Robbie And Her Friends Partied For 24 Hours Straight
Margot Robbie is turning 26 this weekend, and last night on Jimmy Kimmel Live!, the Suicide Squad star revealed her extravagant birthday plans. She'll be celebrating Hawaiian luau-style, "because why the hell not?" But the birthday bash, which will feature "coconut bras and grass skirts for the boys," should pale in comparison to the heavy 24-hour marathon celebration she had for her 24th birthday. 
According to Robbie, the day, which she'd been planning since she was 16 years old, began at 9am with a Champagne breakfast in her courtyard in London, with all the guests decked out in cowboy attire. It was then off to Hyde Park for games, before Robbie and her crew chowed down on some Five Guys burgers, no doubt to soak up all the booze. At that point, the guests had changed into under the sea-themed costumes for karaoke at some of London's diviest bars. "We ended up at progressively filthier and filthier bars until, at 9am, we full-circle ended up back in our courtyard and popped another bottle of Champagne," Robbie said. She admits the day was "exhausting, but rewarding to make it to the finish line and think, 'We did it. We did it.'"
There's nothing like a sense of accomplishment to counteract a wicked hangover. Watch the whole interview and prepare to be tired just thinking about it, below.