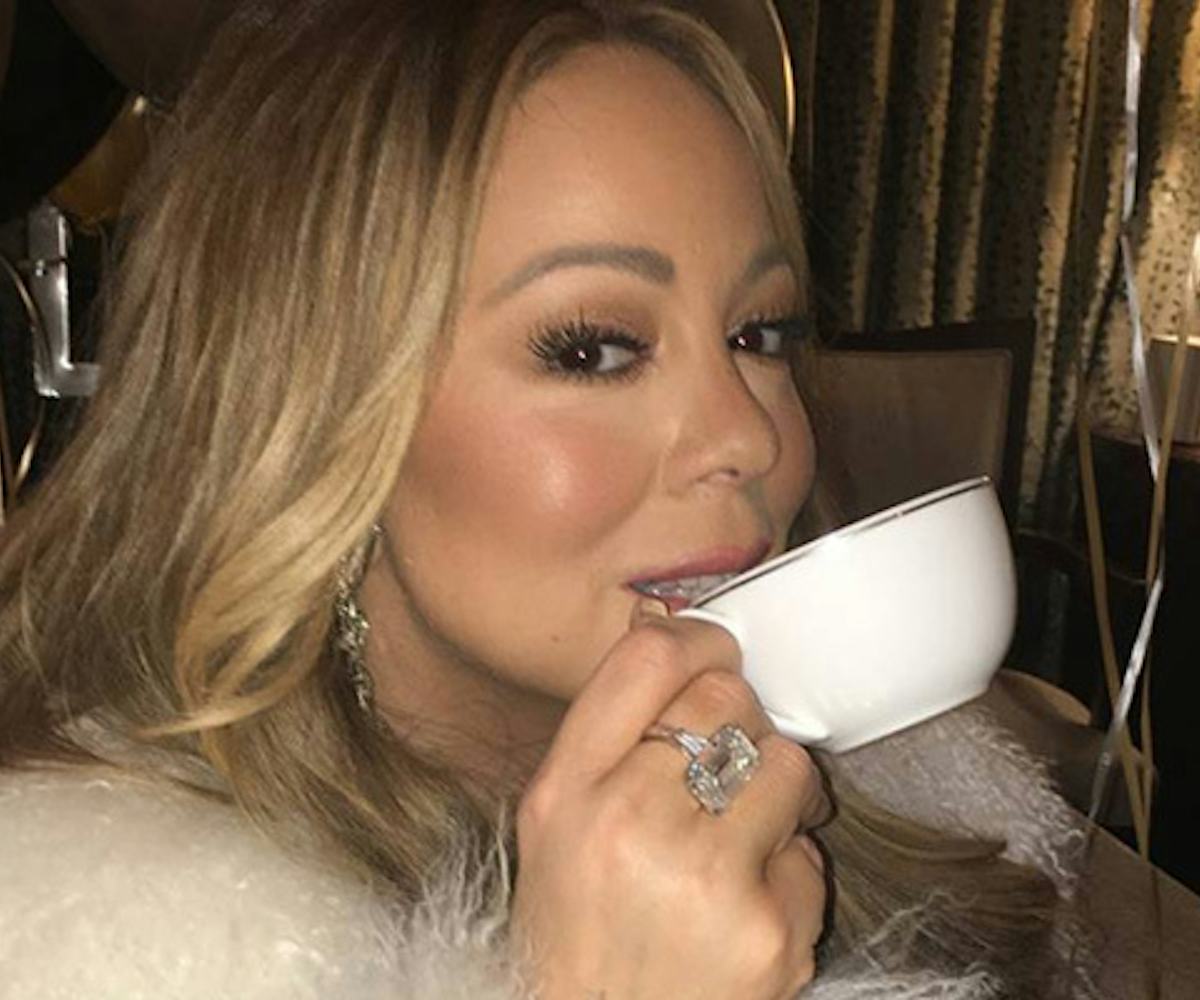 Photo via Instagram @MariahCarey
Where Was Mariah Carey's Hot Tea?
Last night, thousands of people stood in 10-degree weather and looked on as Mariah Carey redeemed herself after last year's botched NYE performance. After singing "Vision of Love" and "Hero," it seemed like Carey was going to get through the night without any mishaps. But then someone forgot her tea. "Happy New Year!" she said to the audience after her set. "I just want to take a sip of tea if they'll let me." She suddenly sounded panicked. "They told me there would be tea. Oh! It's a disaster. Okay. Well, we'll just have to rough it. I'm going to be just like everybody else with no hot tea. But we're going to try and do this one for you."
I imagine this is the most that Carey, who once didn't know what a utility bill was, has roughed it in a while. But, honestly, how are you gonna make Mariah Carey hit those high notes in the freezing cold without hot tea? How dare you? I probably wouldn't call it a "disaster," but at the least it sounds very uncomfortable. 
Most people on the internet supported Carey's demand for hot tea. 
Now people can use the pop star's struggle as a beacon of hope for the new year. 
If her NYE performance is any indication of the year ahead, maybe things won't be that bad. 
Because in the end, Mariah got her tea, and all was right with the world. 
I'm so grateful that she survived unscathed from the hot tea disaster of 2017.