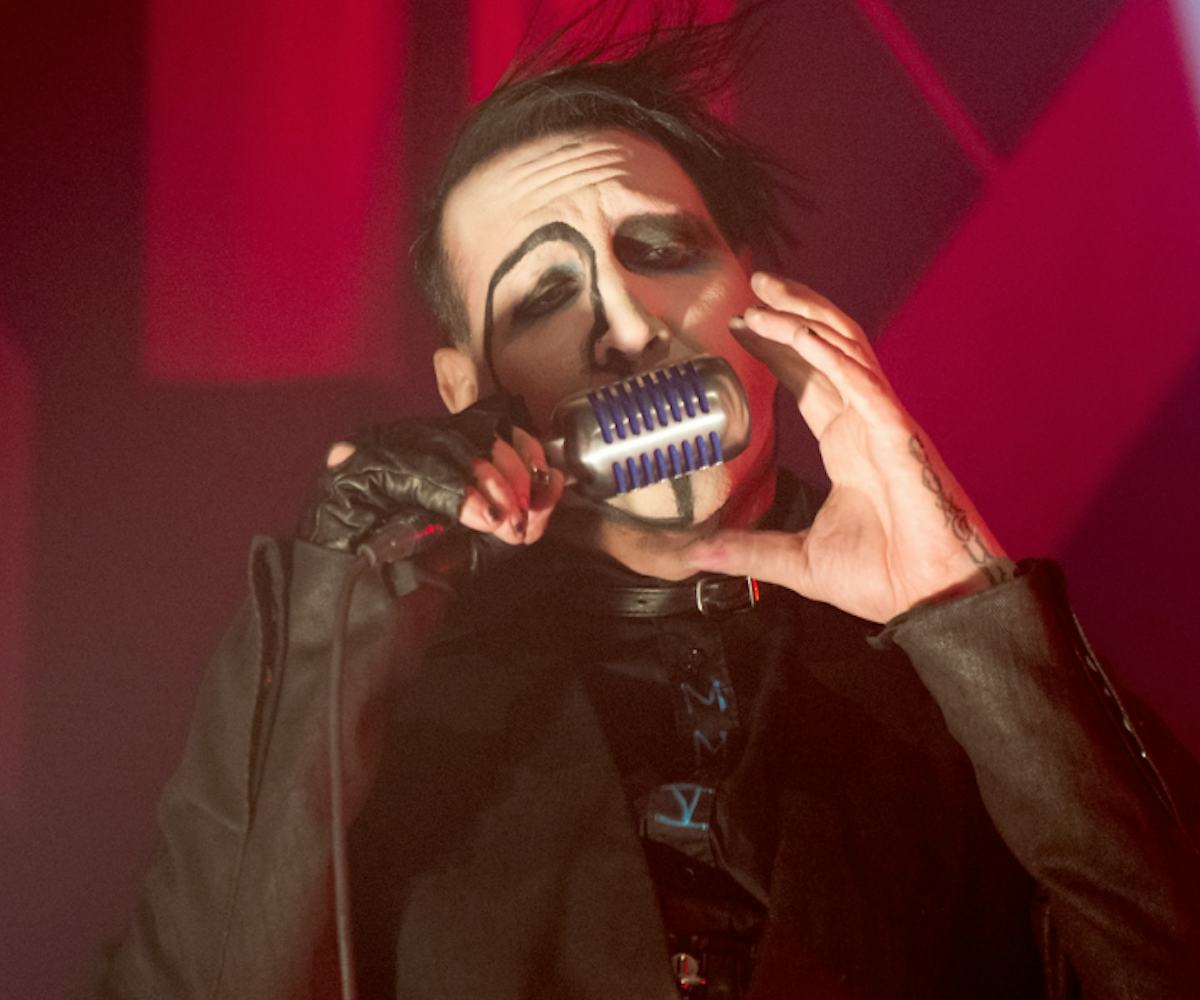 Photo by Daniel Boczarski/Getty Images
Marilyn Manson Cuts Concert Short Following Onstage 'Meltdown'
"It's clear that he's in a bad place"
While performing in Huntington, New York on Thursday, Marilyn Manson began delivering "incoherent rants" before cutting the show short after just four songs. He complained about the audience's "lack of love," among other things, before destroying the stage and walking off.
Manson had a "meltdown" on stage, according to reports, and "threw his mic, pushed an amp over, urged the audience to tell him they love him, and walked off stage." He returned briefly, jammed with the band with his back to the crowd, and then left for good. 
People in the audience began chanting "fuck you Manson" as he exited, demanding refunds and throwing plastic cups at the stage. 
While some fans complained about the show being cut short and accused Manson of being "wasted," others defended the musician on social media. 
"The dude is only human and tbh half the crowd was dead," one person who attended the show wrote on Twitter. "Stage left was trying to be hype but stage right seemed to be lukewarm all night. Barely anyone sang along or really responded to him. I would walk off too."
"Hope Mr. Manson is feeling better today," someone else tweeted. "It's clear that he's in a bad place and I hope he gets some help. I still love you @marilynmanson but I was super sad we didn't get the show you usually give! Get well soon! Come back even stronger!
Manson hasn't released a statement yet regarding the incident.