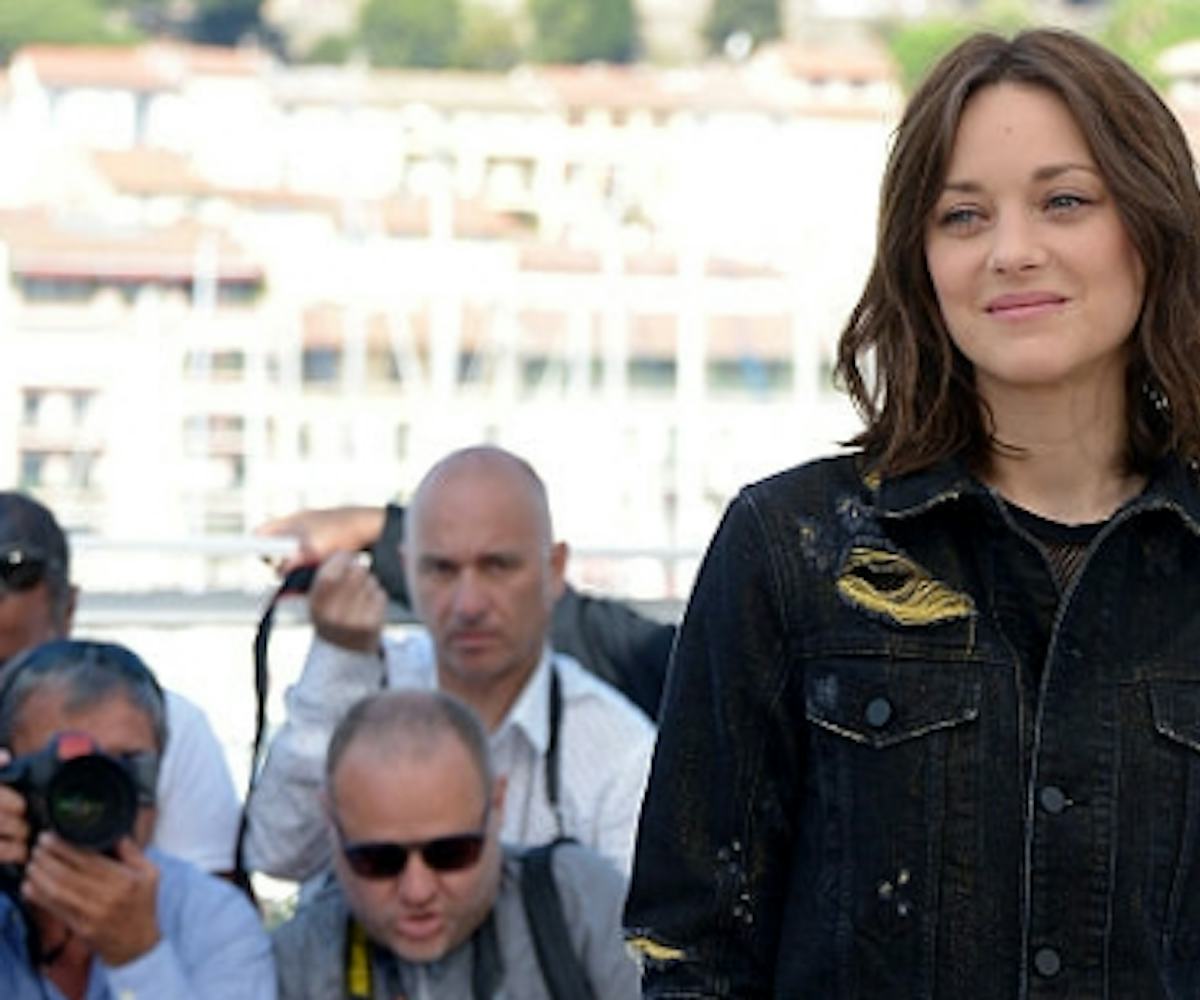 Photo by Dominique Charriau/Getty Images
This Is The Most Anti-Cannes Outfit, Ever, And We're Obsessed
Cannes is kind of like the international Met Ball, with red carpet style being almost as important as the films being screened. While a good beaded ballgown is lovely, all that silk and tulle can sometimes blur together into just a whole mess of rich and pretty. So, color us surprised with actress Marion Cotillard showed up in the most spectacular little mini dress both our grungy high school (and current) hearts go pitter-patter. 
This should hardly have been a surprise, though. The From the Land of the Moon cast is known for stepping out in ensembles that are just a little off-kilter in the best way possible, be it an unusual hem, choice of color, or avant-garde construction. At Cannes, Cotillard opted for a long-sleeved denim mini dress, or sort of like a long denim jacket, over what appears to be a fishnet shirt. Making the look both grunge and glam are a series of rips and tears, exposing thin gold threads that span the gaps. The look is finished off with a pair of chunky, black and leopard print heels with thick black straps and large silver medallions. Basically, we need it… all of it.
Cotillard's understated hair and makeup kept it looking casual rather than costumey. And, with all the over-the-top glamor and opulence on display, it was also refreshingly simple. Still sexy, still put-together, but not boring and expected. Be still our anti-Cannes hearts.