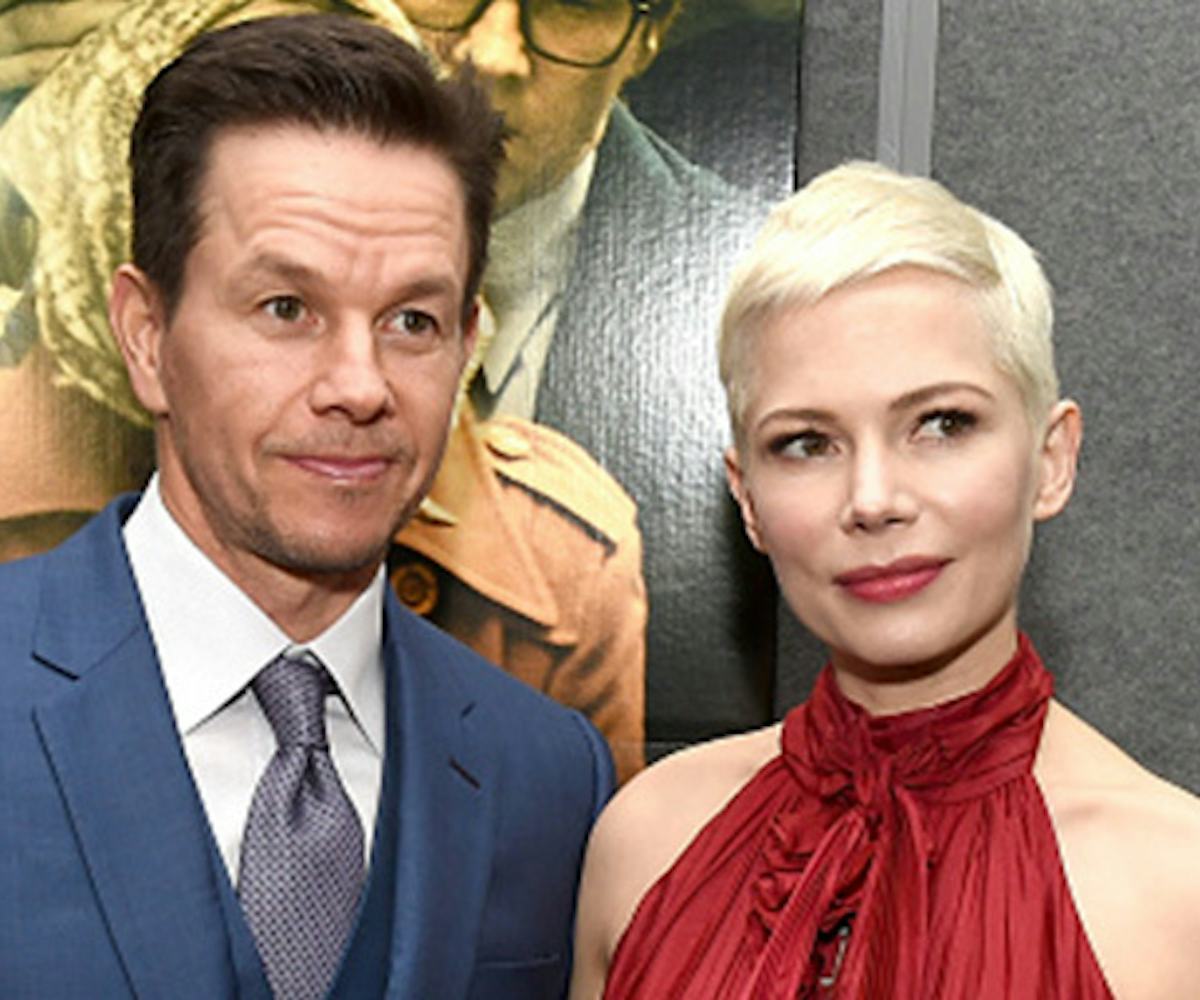 Photo by Kevin Winter/Getty Images
Michelle Williams Made Less Than 1 Percent Of Mark Wahlberg's Earnings
To reshoot 'All the Money in the World'
It's a good thing this year's Golden Globes was dedicated to eradicating gender inequality because there's clearly *a lot* more work left to do. USA Today reported that to reshoot All the Money in the World, Mark Wahlberg was paid $1.5 million, while his co-star, Michelle Williams, made less than $1,000. Come again?
The reshoots occurred the week of Thanksgiving, less than a month before the film's release, after one of the stars, Kevin Spacey, was accused of making sexual advances on a 14-year-old boy. His role was replaced by Christopher Plummer. 
In total, the reshoot cost $10 million. Three people familiar with the situation told USA Today that Williams received $80 per diem, totaling less than 1 percent of what her male co-star earned. 
The film's director, Ridley Scott, told USA Today in December that he was able to pull off the hasty reshoots because "everyone did it for nothing." He said he'd refused to get paid, and that all of the actors "came in free" aside from Plummer. "But Michelle, no. Me, no." He didn't mention Wahlberg, who's team negotiated the $1.5 million fee. According to the sources, Williams wasn't told. 
While Wahlberg and his team are known for "driving a tough bargain," according to The Washington Post, Williams previously told USA Today that she was less worried about the compensation for the reshoots. "I said I'd be wherever they needed me, whenever they needed me. And they could have my salary, they could have my holiday, whatever they wanted," she said. "Because I appreciated so much that they were making this massive effort."
What's more, Williams was nominated for a Golden Globe for her role in All the Money in the World, whereas people were less than thrilled by Wahlberg's performance.