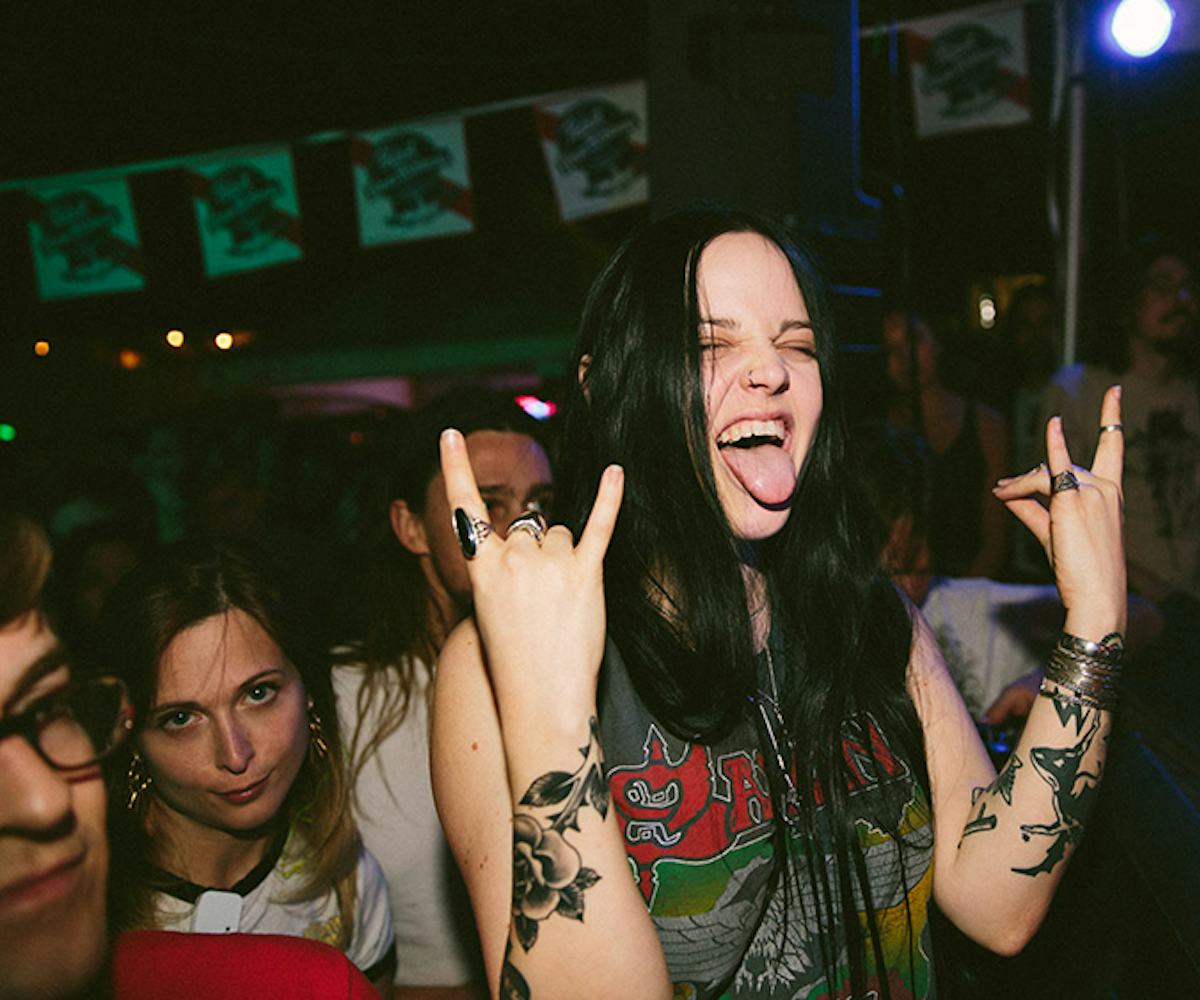 Photo courtesy of Marshall.
15 Photos That Show What SXSW Is Really Like
They say the best way to understand a culture is through immersion. You can read all you want about an event or place, but you'll never really know what it's like until you go. Or, until you find a photographer who just gets it.
Marshall Headphones teamed up with a fabulous photographer for its SXSW photo diary. The images are gritty and wholly authentic to the scene down in Texas (we can personally attest from our experience down there last week). They capture the sweat, grease, denim, and leather vibes that pulse through Austin, during that exhausting but fruitful week. Ahead, go inside Marshall's take on the festival. From shots inside Austin's Mohawk to tattoos to puppies and booze, this is what SXSW is all about. It's discovery, adventure, and a little bit of debauchery. Can we count on seeing you at SXSW next year? (Say yes, please!)
Oh! And if you needed any further convincing, we're giving away serious Marshall Headphone swag. Free headphones, anyone? Enter for your chance to score big here.
Cheers!
Very atmospheric.
Look at that lineup!
A new friend.
Rad.
Welcome to The White Horse.
Pink hair for life.
The only way to get around SXSW.
It's Iggy Pop!
Stacks on stacks.
The SXSW diet.
Oh hello!
Lone Star.
Same, girl.
The only kind of shelfie we like.