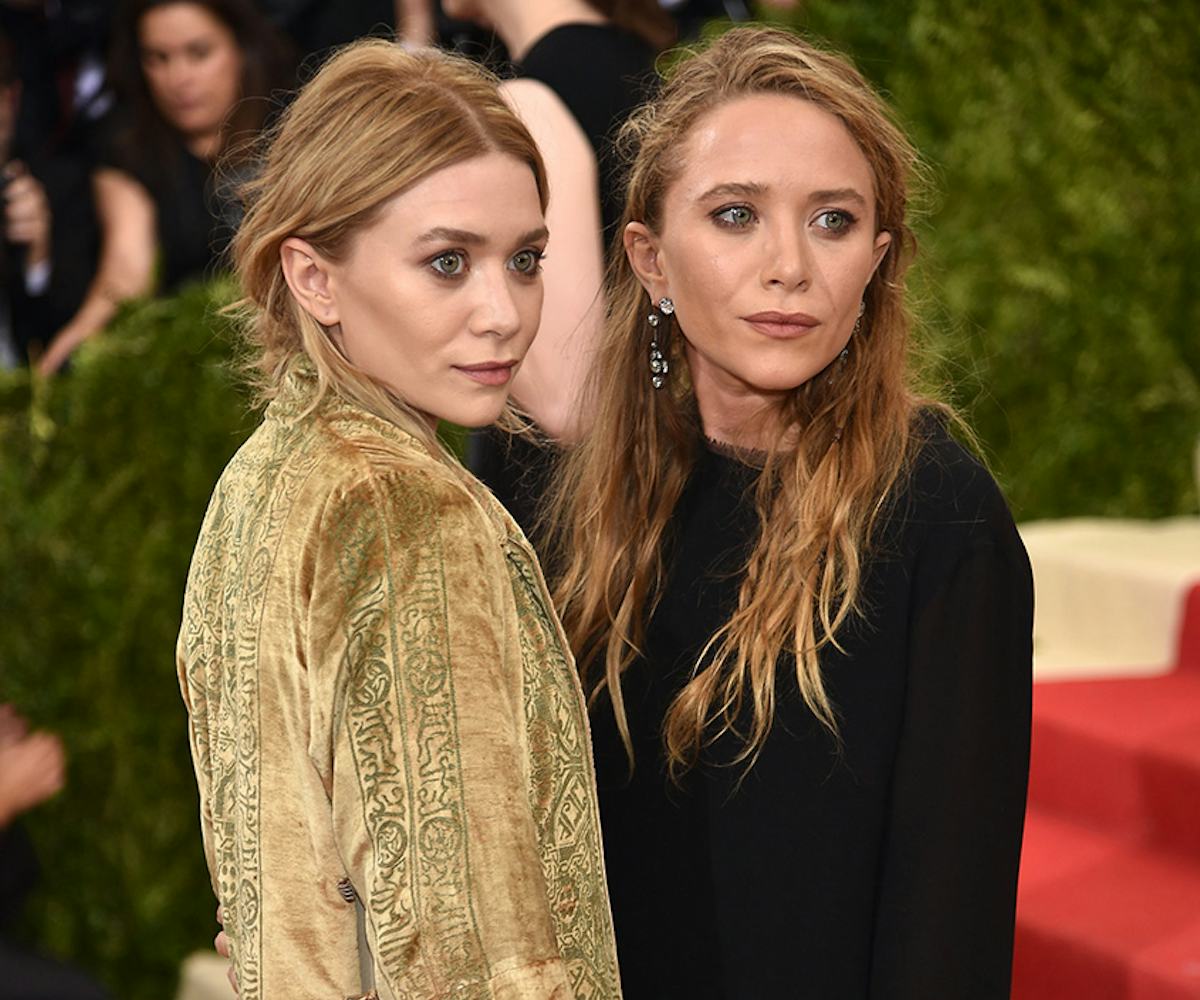 Image via Dimitrios Kambouris / Getty Images
Mary-Kate and Ashley Olsen's Beauty Hack Is Astonishingly Affordable
The Olsen twins may be infamous for their exceedingly lavish lifestyle, complete with more designer clothes than a single person could ever dream of owning, but as it turns out, one of their favorite hacks for looking good is actually extremely affordable. How, exactly, does one achieve the perfect balance in a tousled, bohemian, messy-but-not hairstyle? The secret lies in one single, accessible tool: a toothbrush.
Celebrity hairstylist Mark Townsend (who has been the Olsen's go-to guy since their teen years) explained to People that a simple, boar-bristled toothbrush spritzed with hairspray can be used to tame flyaways without compromising an overall style. And as Mary-Kate and Ashley tend to wear their hair in textured, wavy styles, it's all about the little things. As far as Townsend sees it, "what separates an Olsen from a woman leaving the gym is the details." So sure, a bit of combing with the help of a toothbrush may not make you an icon of a million-dollar empire, but it sure will help you to attain that insouciantly polished look that says, "I didn't need that NYU degree anyway."
Boar hair toothbrushes can be picked up at Whole Foods or on Amazon—just coat them in a moderate amount of hairspray, use them to get rid of flyaways as often as necessary, and get ready to "prune" for the camera. The boho look was never more accessible.