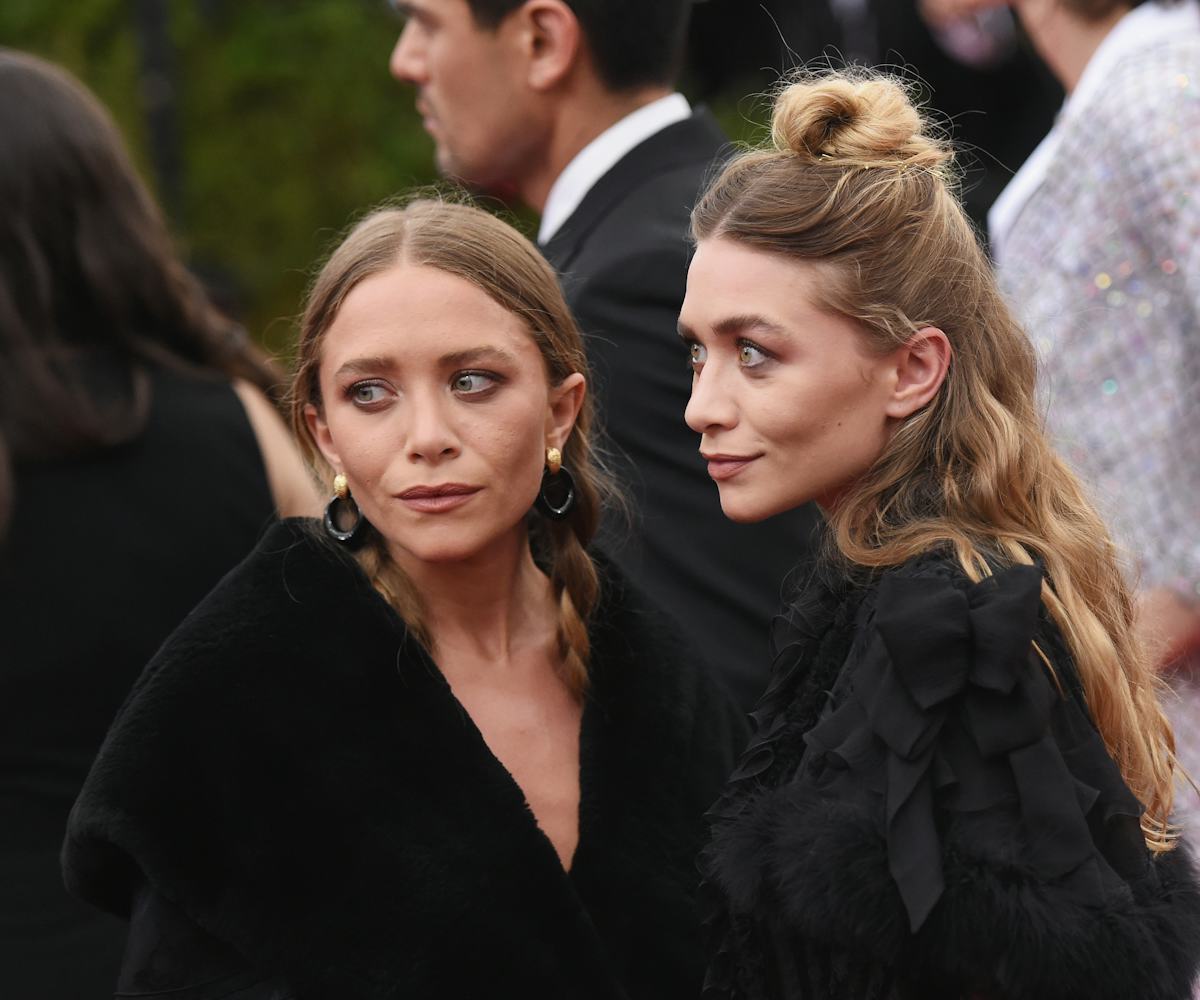 Photo by Mike Coppola / Getty images
Brooklyn Is Now Home To A Mary-Kate + Ashley Olsen Art Exhibit
Andy Warhol would be proud
The Olsen twins find themselves the subject of a new exhibit at Williamsburg's very own THNK1994 Museum. Curated by local comedians Matt Harkins and Viviana Olen, The Olsen Twins Hiding From The Paparazzi promises just that. The paintings, all done by artist Laura Collins, feature the press-shy twins doing their best to avoid the cameras that have followed their every move since they were old enough to say, "How rude!"
The exhibit, which also includes work featuring the likes of Lisa Vanderpump, Lindsay Lohan, and Kylie Jenner, is the long awaited follow-up to the Tonya Harding and Nancy Kerrigan collections that had everyone talking last year. 
But what do Harkins and Olen wish to achieve with their exhibit? Is it a comment on our obsession with celebrity? Is it meant as a scolding indictment of the Celebrity Industrial Complex? Is it an examination of how art and celebrity intersect? 
Maybe it's all of the above, or maybe its just a way to get a bunch of cool kids over to 563 Grand St. in Williamsburg, where the show will run up until May 1. For more information on the buzziest exhibit in New York, check out THNK1994 museum's Kickstarter page here.