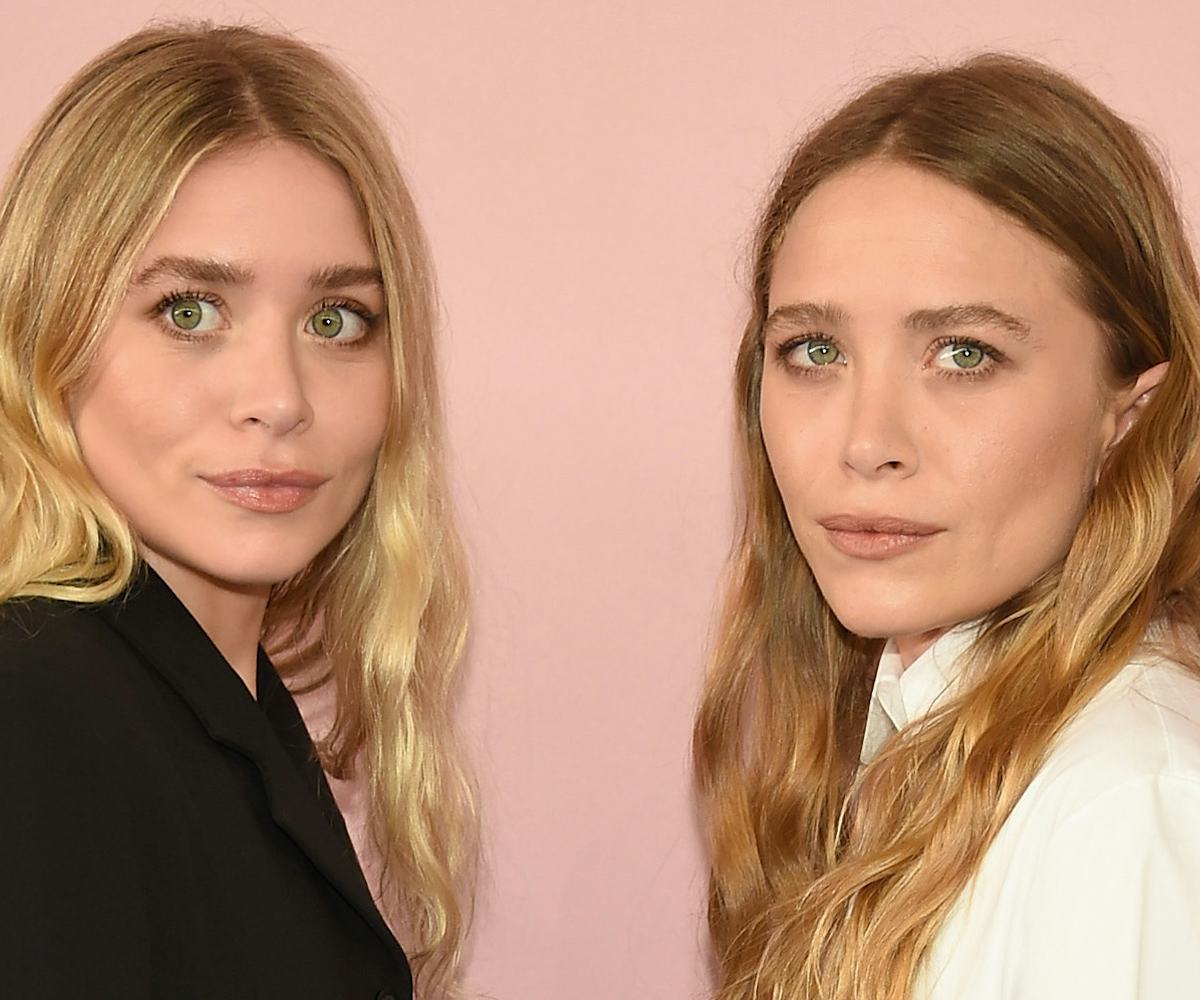 Photo by Dimitrios Kambouris/Getty Images
Grown-Ass Multimillionaires Mary-Kate And Ashley Olsen Are Still Being Told How To Smile
Earlier this week, Page Six published a slideshow dedicated to critiquing Mary-Kate and Ashley Olsen's tendency to not smile in photos. This is in honor of their 32nd birthdays, no less.
Titled "Mary-Kate and Ashley Olsen Still Learning How To Smile," the piece features 12 photos showing the designers at various events, accompanied by snarky jokes about their "clearly ecstatic" demeanors. 
Following the publishing of the article, Twitter came out in vehement defense of the sisters, who they (rightfully) argued don't have to do anything they don't want to, including smiling. "They smiled enough for us when they were children leave them tf alone," comedian Alex Edelman wrote on Twitter. Others chimed in to express how sick they're of women, in general, being told to smile.
The idea that we can continue telling grown-ass women what to do and what not do is ridiculous. After all, the Olsens are self-made multimillionaires with a combined net worth of around $300 million, according to TheRichest. Whether it be about their smoking habits, personal relationships, or if they want to smile or not, they have no one to answer to but themselves. So maybe just mind your own business?