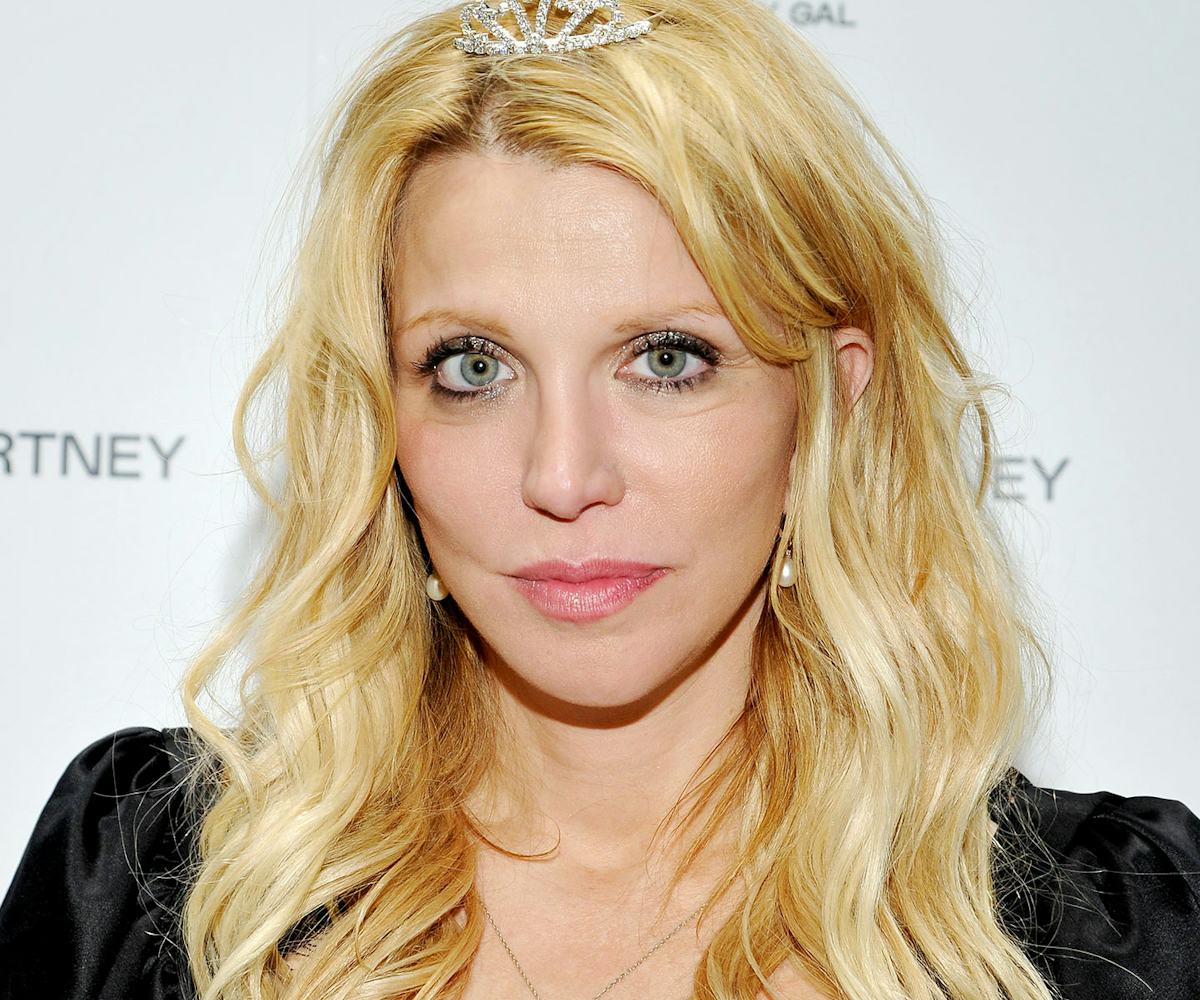 Photo by John Sciulli / Getty images
Kurt Cobain's Ex Mary Lou Lord Denies Calling Courtney Love A Murderer
Mary Lou Lord just won't let sleeping dogs lie. Primarily known as the woman who Kurt Cobain dated before he met Courtney Love, Lord recently unleashed a furious tirade against Love on social media, in which she accuses the former Hole singer of being a "liar," and calls her "the best actress in the world."
Lord doesn't go into too much detail of what Love did to her, only saying that she received death threats, and that her character was defamed when Love told people that Lord killed her cat. In two separate verbal rampages, Lord paints Love as a sociopath, calling her a "money hungry, fame mongering, terribly dressed NO TALENT s–t bag." 
Lord explains that she was always afraid of speaking out against Love, because she had "all the power," but that now that Love's fame as dwindled, she's free to tell people the truth about the singer. But what really got Lord in hot water, was when she brought up Cobain's death, and said that she believes in the conspiracy theories that claim he was in fact murdered. While she never flat-out said that Love was somehow involved, many commenters accused Lord of calling Love a murderer. 
Now Lord is firing back. In a Facebook post Thursday, Lord wrote: "I didnt open up about his death you moronic dip shits (not you guys, the people getting it wrong and misquoting me)....i opened up on what Courtney Love did to ME back in the day, and how it was an emotional HELL. I said in my post I had no idea what happened regarding his death. I said they were both very sick at the time. Please get your facts straight press people."
She continues: "my post was about ME not him. it was about the Hell Courtney Love put ME through and how it's taken a long time to get over it. And these new movies out are like a shitty flashback and they make me angry that I didn't speak up back then. But I never said I thought she was the mastermind behind his death, or, had anything to do with it. If you are press, and you are writing about me, please get your facts right. I have no idea about his death and never said she had anything to do with it."
Lord has since deleted her initial posts, and only her recent denial remains. Courtney Love has yet to respond.