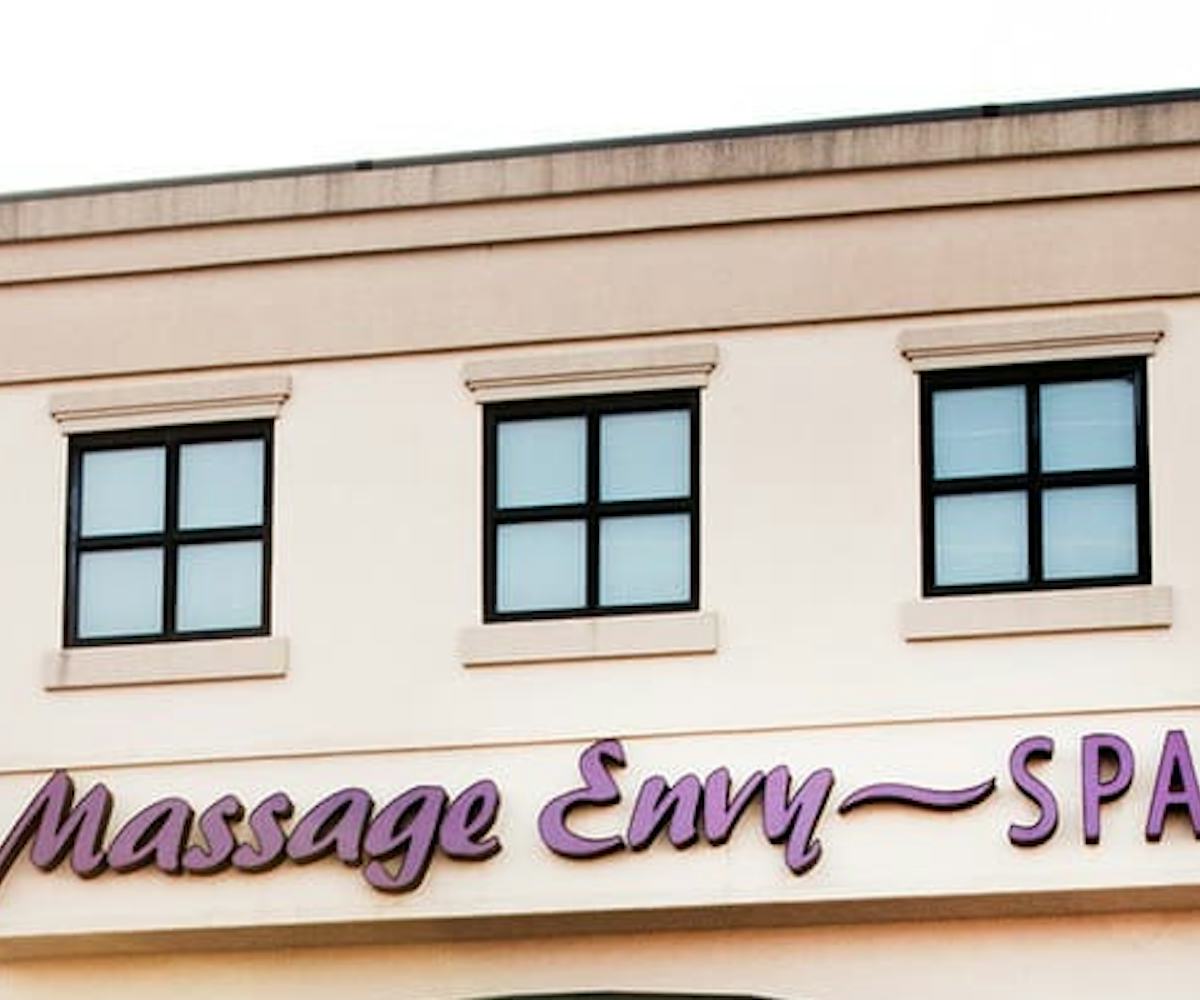 photo by Jillian Guyette for BuzzFeed News
Nearly 200 Women Reported Sexual Assault At Massage Envy
"How can you continue to let it happen, over and over?"
Nearly 200 women have accused massage therapists at popular spa chain Massage Envy of sexual assault. The bombshell report, published yesterday by BuzzFeed News, not only cites firsthand accounts from some of the accusers―including reports of groping and digital and oral penetration―but also provides evidence that the billion-dollar chain enabled the abuse to continue with its gross negligence.
Hundreds have come forward and filed sexual assault lawsuits, police reports, and state board complaints against Massage Envy spas, its employees, and the company itself, including Susan Ingram of Pennsylvania, who cited that her once-trusted therapist James Deiter "ground his erect penis against Ingram's body, groped her breasts, and put his fingers in and out of her vagina" during one of her sessions in 2015. 
Ingram reported the incident less than an hour later to the location's manager, who refused to interrupt Deiter's session with another female client or connect her with the spa's owner. She then called the police, who later brought Deiter in for an interview, where he admitted that he needed "help." The report cites that Deiter pleaded guilty to sexually molesting nine women while working at Massage Envy from fall 2014 to spring 2015. 
Ingram's account was one of many that highlighted the company's problematic neglect, even though the company claims to have "worked hard to create the industry's most stringent, rigorous policies" for hiring, screening, and training therapists. Melanie Hansen, general counsel of Massage Envy Franchising, told the publication that the company holds "franchise owners accountable to our policies and, when we say nothing is more important to us than treating clients with respect and giving them a safe, professional experience, we mean it." 
But the lawyers representing many of the victims told BuzzFeed News that there are more cases where women reported abuse by massage therapists to police but no arrests were made. They also revealed that Massage Envy spas sometimes offered a settlement before the suit was filed, leaving no public record and the ability for abusers to continue to assault other clients. Some locations continue to keep abusers on staff, while others have quietly fired accused therapists without reporting them to police, allowing them to move on in their careers without repercussions. 
"Massage Envy is a partner in crime," Ingram adds. "They had every opportunity, on multiple occasions, to remove [Deiter] from his position, and they chose not to." Ingram will be the first accuser to face Massage Envy Franchising in court this January.