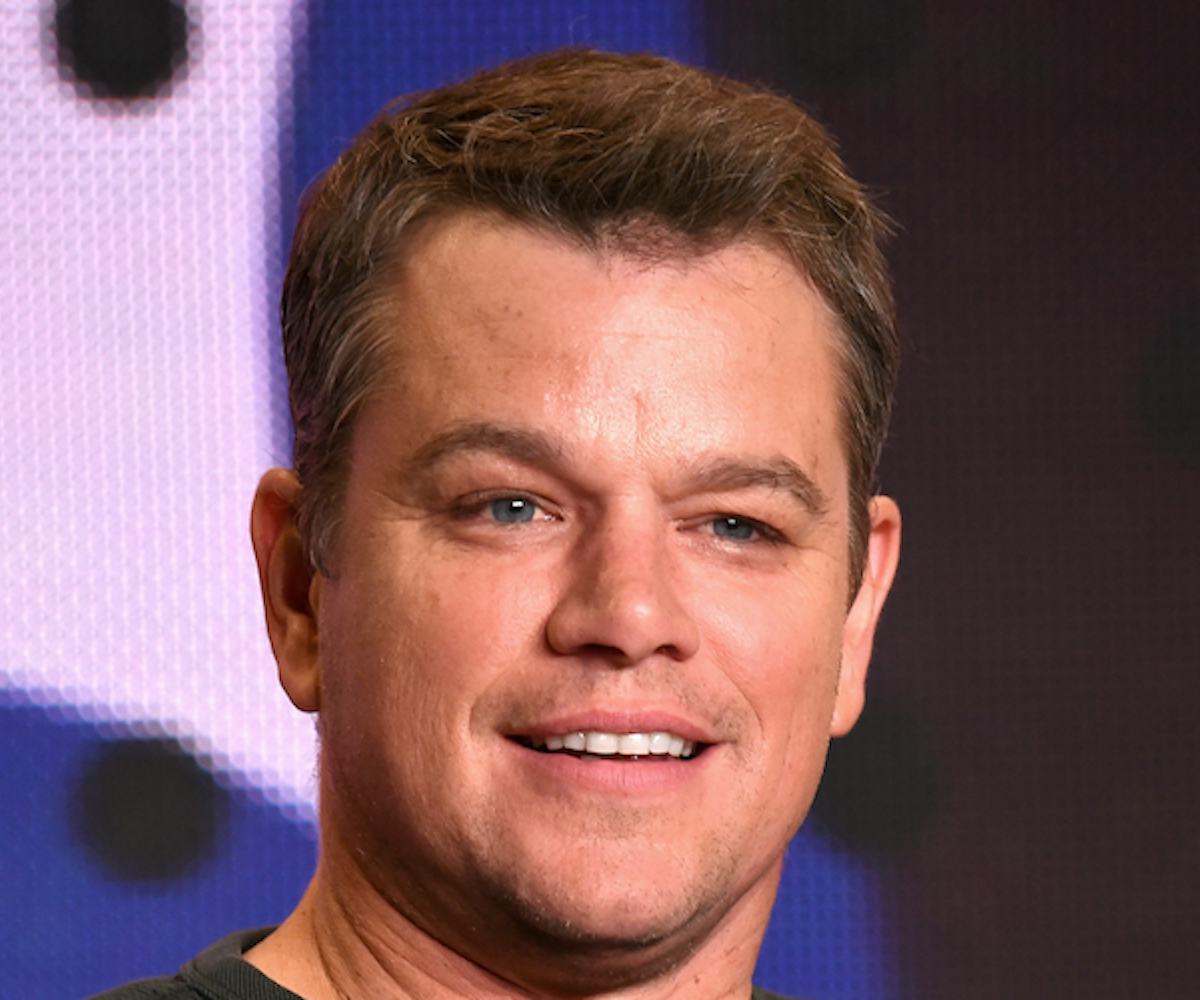 photo by Kevin Winter/getty images
Dear Matt Damon, Please Shut Up
Literally no one is interested in what you have to say
Matt Damon still can't seem to figure out how to keep his gross opinions on Hollywood's epidemic of sexual misconduct to himself. Last week, the actor sat down with ABC News to share some frustrating opinions on how he views sexual harassment and assault in Hollywood, which included him stating that sexual assault falls under "a spectrum of behavior."  And now, in a new interview with Business Insider, the blabbermouth revealed that he doesn't think that there is enough talk around men who aren't involved with sexual misconduct in Hollywood, citing that most men he knows "don't do that." 
"We're in this watershed moment and it's great, but I think one thing that's not being talked about is there are a whole s---load of guys—the preponderance of men I've worked with—who don't do this kind of thing and whose lives aren't going to be affected," he says of the influx of stories of abuse and sexual harassment in Hollywood coming to light.
He also added that if he had the opportunity to work with a fellow actor, producer, or director who was accused of misconduct, he'd consider the opportunity on a "case-by-case" basis. 
"That always went into my thinking," he said. "I mean, I wouldn't want to work with somebody who—life's too short for that. But the question of if somebody had allegations against them, you know, it would be a case-by-case basis. You go, 'What's the story here?'"
The story is this, Damon: Men do not and should not get a pat on the back for not assaulting a person, and just because you claim that "most men you know" don't commit assault (we don't know where that puts your friend and alleged sexual predator Casey Affleck on that spectrum of yours), doesn't mean it isn't happening. Also please, in the words of Evan Rachel Wood, just stop talking.