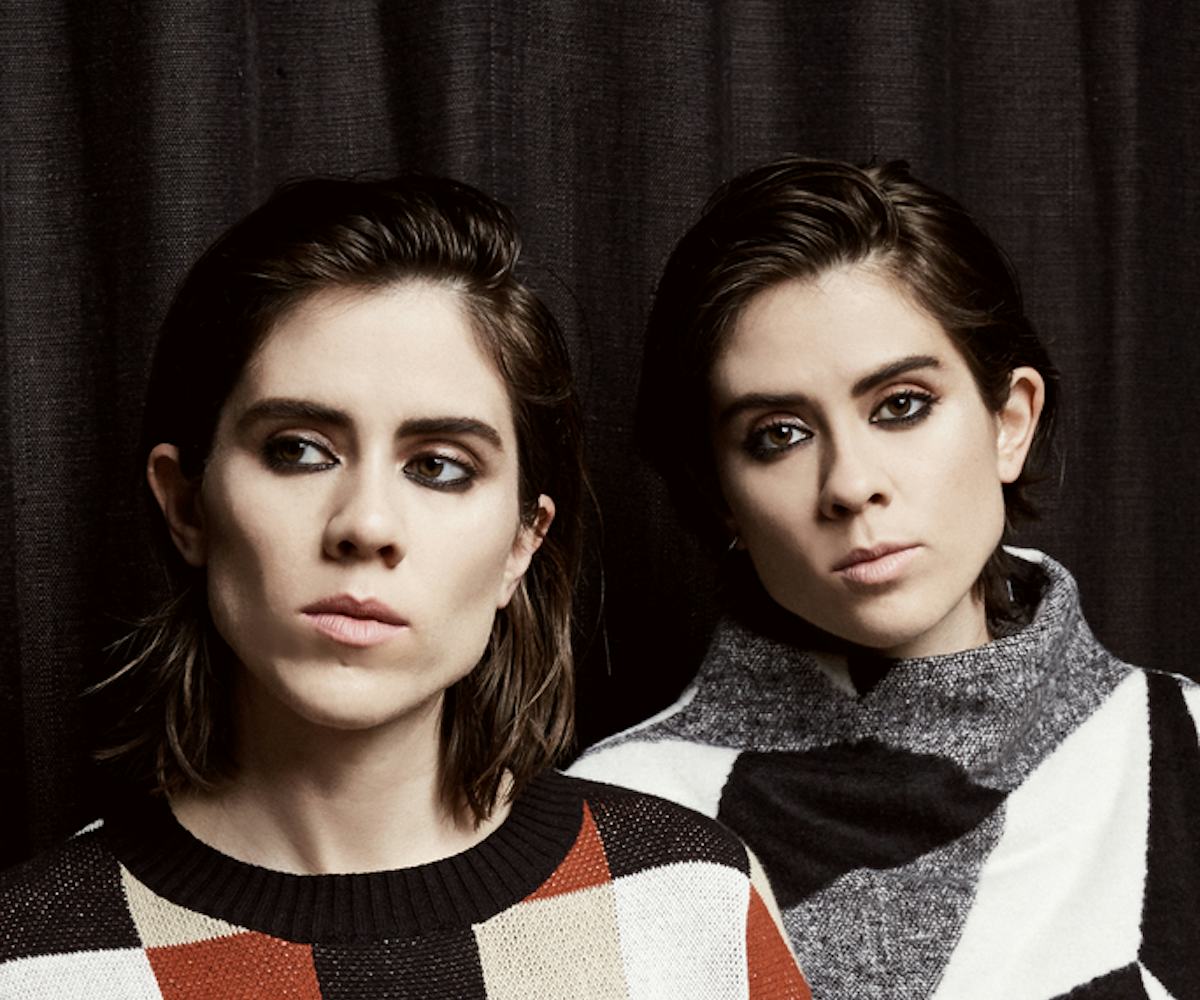 Photo by Pamela Littky
Tegan And Sara And Matthew Dear Call Out The "Bad Ones" In New Song
The allure of dating a so-called bad boy/girl/person is rooted in thrill. There's an element of cheekiness to it, something a little bit naughty that fuels the sparks for a minute or two. (That is, I believe, what you'd call temptation.) A certain level of self-awareness always creeps up in these kinds of pairings, though, one with a voice that says maybe this individual isn't right for you, or perhaps you aren't right for them.
Tegan and Sara walk that very line in their new song with Matthew Dear, "Bad Ones."
Dear creates a summery bed of synths and sandy drumbeats for the Canadian sister duo to dance around. Altogether, the three paint a bittersweet portrait of fleeting romance, one that's better left as it is. "Working with Tegan and Sara reminds me the best songs are born from an open and free process," Dear writes on his SoundCloud page. "Often times, we need to get out of our own way to let the magic happen, and this song is a bold reminder of that." 
"Bad Ones" is most definitely a good one. Listen, below.