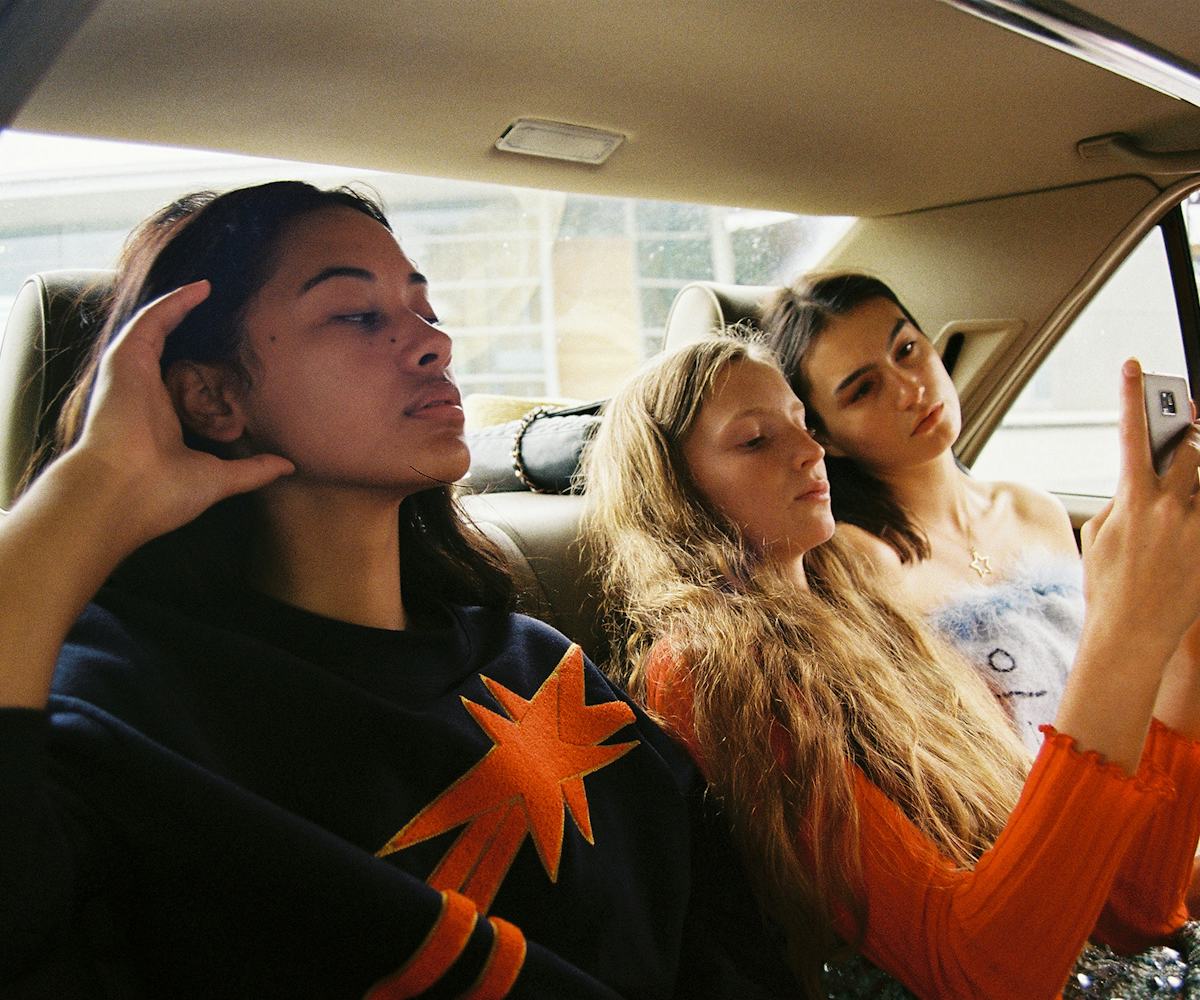 Photographed by Zara Mirkin.
Meet The Coolest Models In New Zealand
The following feature appears in the March 2016 issue of NYLON.
Growing up in New Zealand was, in retrospect, like winning the birthplace jackpot. We were so far removed from what was going on in the rest of the world: Musicians rarely toured here, trends arrived two years late. Mostly we were bored as hell, so instead we had to make our own fun in our back lawns, which just so happened to be a slice of the most beautiful, untouched paradise on Earth. The black sand beaches, deep-blue crystalline rock pools, seemingly eternal waterfalls, impossibly multi-hued lakes, magical bubbling mud, and a population ratio of four sheep to one person—it was all ours.
Surrounded only by nature, we really made use of our imaginations and creative potential. Most New Zealand kids do. I started doing fashion shoots when I was 18, packing up the car with a model and tons of old clothes for epic road trips in the countryside. And this kind of scrappy ethos is still at the heart of New Zealand youth culture. You can always see our roots in everything we do: a natural lo-fi vibe, no done-up hair, no makeup. Sometimes it takes leaving to realize it, but New Zealand really is the most magical place in the world, with some of the most interesting, down-to-earth people. Here, get familiar with NZ, or in Māori Aotearoa, "the land of the long white cloud," from some of its freshest young faces. 
Click through the gallery to continue.
The scene: Muriwai Beach is a black sand beach on the west coast of New Zealand. It's filled mostly with surfers, as it's one of the best surf spots in NZ, and it also has a huge gannet colony. But the coolest thing about it is that you can drive a four-wheeler up and down the beach, so it's like Mad Max over there with people riding their buggies over the sand dunes! ZM
Based in: Auckland 
Two Birds eatery in Hamilton is the best for organic food.