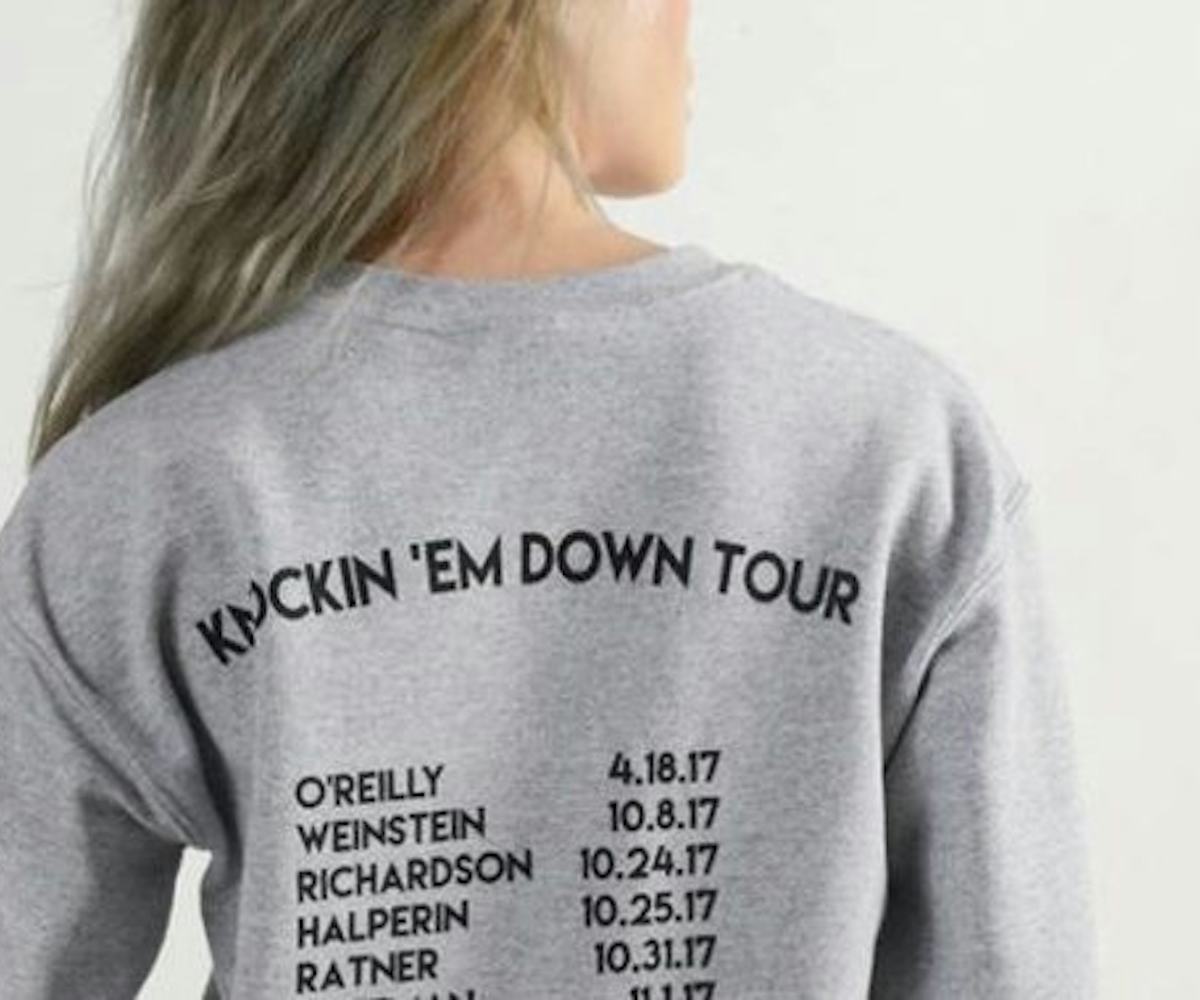 Photo courtesy of Meg Shop
This Sweatshirt Is Calling Out Sexual Predators
And predicts Donald Trump's impeachment
For anyone that's ever been a victim of sexual harassment or assault (which, based on the response to the resurgence of the #MeToo movement, is most of us), New York-based, female-run clothing brand Meg Shops has just released a new t-shirt and sweatshirt that not only calls out the many powerful men that have been deemed sexual predators over the past months but also gives back to the causes that are helping the victims of sexual assault.
A play on the band tour tee, the front of both styles reads "Another One Bites The Dust," while the backs read "Knockin 'Em Down Tour." Underneath, 14 of the men accused and the dates they were taken down (such as October 10, when New Yorker's massive piece on Harvey Weinstein was released) or fired from their positions are listed. Along with Weinstein, Louis C.K, Bill O'Reilly Kevin Spacey, Matt Lauer, and a slew of others are named.
The last accused sexual predator on the list? None other than our current (sad excuse for a) president, Donald Trump. You know, the one who's been accused by at least 16 women of sexual assault and likes to brag about it. His date? Listed as "TBA," but we can only hope that the day comes soon.
The sweatshirt retails for $59 and the tee for $49. Ten dollars from every purchase will go to the New York Alliance Against Sexual Assault and the Women's Support Network of York Region.