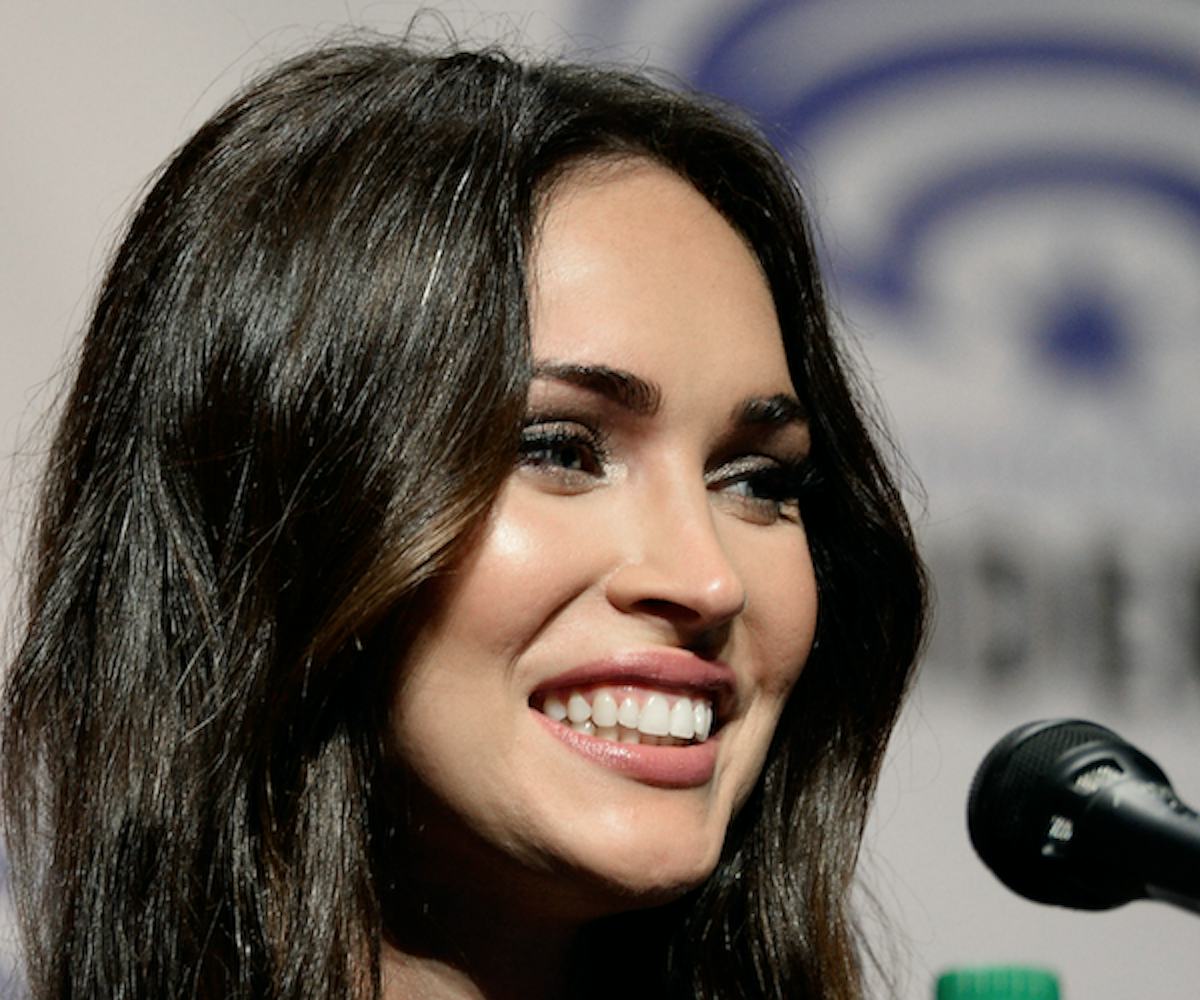 photo by Frazer Harrison/getty images
Megan Fox Explains Why Hollywood Is "Morally Bankrupt"
"There is no empathy or concern for humanity"
Megan Fox really does not like the Hollywood industrial machine. The actress, who has been working in television and film for almost 20 years, recently sat down with E! for an interview and she let loose when the topic of Hollywood came up. After the interviewer said that a lot of people think the industry is "all glamour," Fox quickly set the facts straight, stating that Hollywood is "morally bankrupt" and without empathy.  
"You're a commodity," she said. "You're something that the studio owns, and so really, as long as you survive filming and they've gotten what they needed from you, they don't really care if you drop dead afterwards." She also noted the industry's harsh working conditions, stating that "as long as you're not bleeding from your face, you're gonna keep working."
"There's no regard for your safety or your physical well-being at all because it doesn't matter because you are a means to an end," Fox said. "So, they need what they need from you, and then, goodbye."
Fox's comments are reminiscent of Uma Thurman's story in the New York Times about sustaining injuries during the filming of Kill Bill. Thurman said the experience was "dehumanization to the point of death," and that it made her feel like "a broken tool." 
Fox echoed these sentiments, pointing out that, in Hollywood, there's "not a lot of concern for what's right for individuals." 
You can see her interview in full, here.