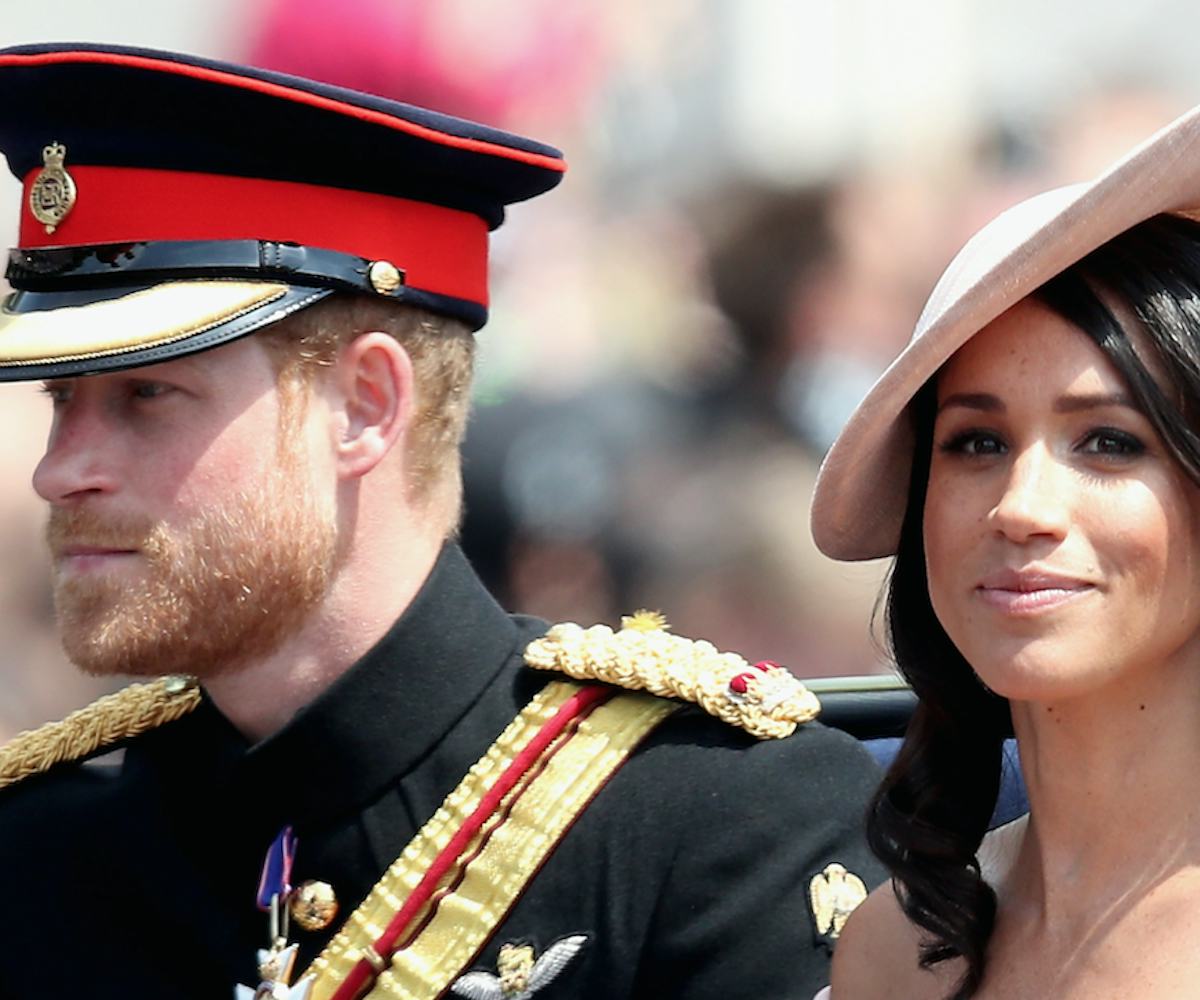 photo by Chris Jackson/ getty images
Leave Meghan Markle's Shoulders Alone
She was shamed for wearing an off-the-shoulder dress to Queen Elizabeth II's birthday celebration
If you thought we were past shaming women for wearing, gasp, sleeveless dresses, think again. The internet is now condemning Meghan Markle's off-the-shoulder look that she wore to Queen Elizabeth II's birthday celebration this weekend.
Page Six reported that various internet trolls took to Twitter to express their unwanted opinions about the Duchess of Sussex's baby pink bespoke Carolina Herrera dress, stating that they felt it was "wholly inappropriate" for the Trooping the Colour ceremony. The rest of the internet was not here for shaming and defended Markle's gorgeous look.
"lmao at all the people freaking out because you could see Meghan Markle's shoulders... her shoulders!!! What year is it," one person remarked incredulously. "Let me re-check my calendar."
"Thoughts & prayers to this poor woman who entered into a life where she will be even MORE meticulously scrutinized then when she was a Hollywood actress," wrote Huffington Post reporter Alanna Vagianos.
"Since when is showing your shoulders in a dress too much skin?" wrote another.
One person also noted that people are condemning Markle in the same way Michelle Obama was once criticized, noting that the harsh critique may have to do with the fact that both women are black. "I seem to recall the before Meghan Markle last time tabloids were trolling a public figure's 'inappropriate' baring of shoulders it was Michelle Obama," they wrote. "Wonder what they have in common."
Vanity Fair notes that the off-the-shoulder trend "is not generally seen at the Trooping the Colour event," but that it's not banned or inappropriate either. In other words, leave Markle, and her shoulders, alone.