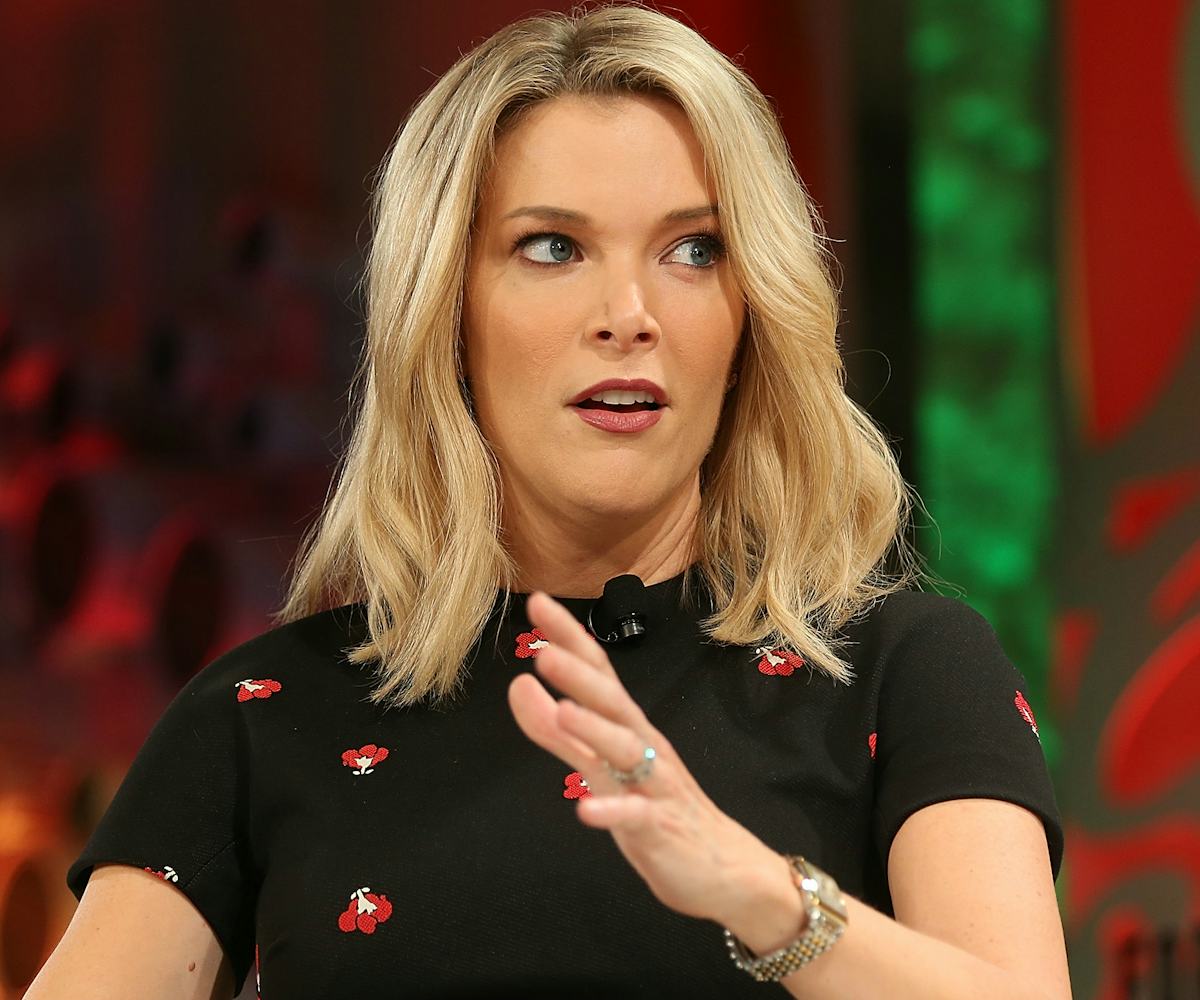 Photo by Phillip Faraone/Getty Images
Megyn Kelly's Time At NBC Might Be Done For Good
She's off air, and there's no word on when, or if, she'll return
Following her recentcontroversial comments regarding blackface, Megyn Kelly's time with theToday Showcould be over. 
"Given the circumstances, Megyn Kelly Today will be on tape the rest of the week," NBC told Page Six, explaining why an old episode of Kelly's show ran during today's 9am slot. This doesn't mean you won't see new material again from Kelly. Friday episodes are traditionally pre-taped, so there is a small chance that an unseen episode with Kelly will air—just not live. On Tuesday, Kelly gave a messy defense of blackface, and, in the process, asked the absurd question, "What is racist?" 
Coming from a former FOX News anchor with a history of racist comments, it feels like it was only a matter of time before this happened—and that time came halfway through Kelly's $69 million contract with NBC. Now, there's no telling if she'll be seeing through the rest of it, as CNN reports that Kelly's show will be ending at an indeterminate date. However, there was talk of pulling it from the air long before Kelly's blackface comments. According to CNN's sources, NBC staffers have long called her show a "disaster." 
Al Roker, Craig Melvin, and Andrew Lack of NBC all expressed their disapproval of her racist blackface comments the following morning, despite her emailed apology to coworkers, in which she referred to herself as never having been "pc," per Page Six. Her talent agency CAA, too, cut ties soon after Kelly's comments.
Kelly has since lawyered up, so it seems like the potentially-former-host may be preparing for a long battle over her contract.
Update: Daily Mail reports that Kelly is not returning to air, citing an unnamed NBC executive who said, "Megyn Kelly is done. She is not ever coming back." The source added that her $69 million contract is a "non-break deal" and would be paid out to Kelly in full.