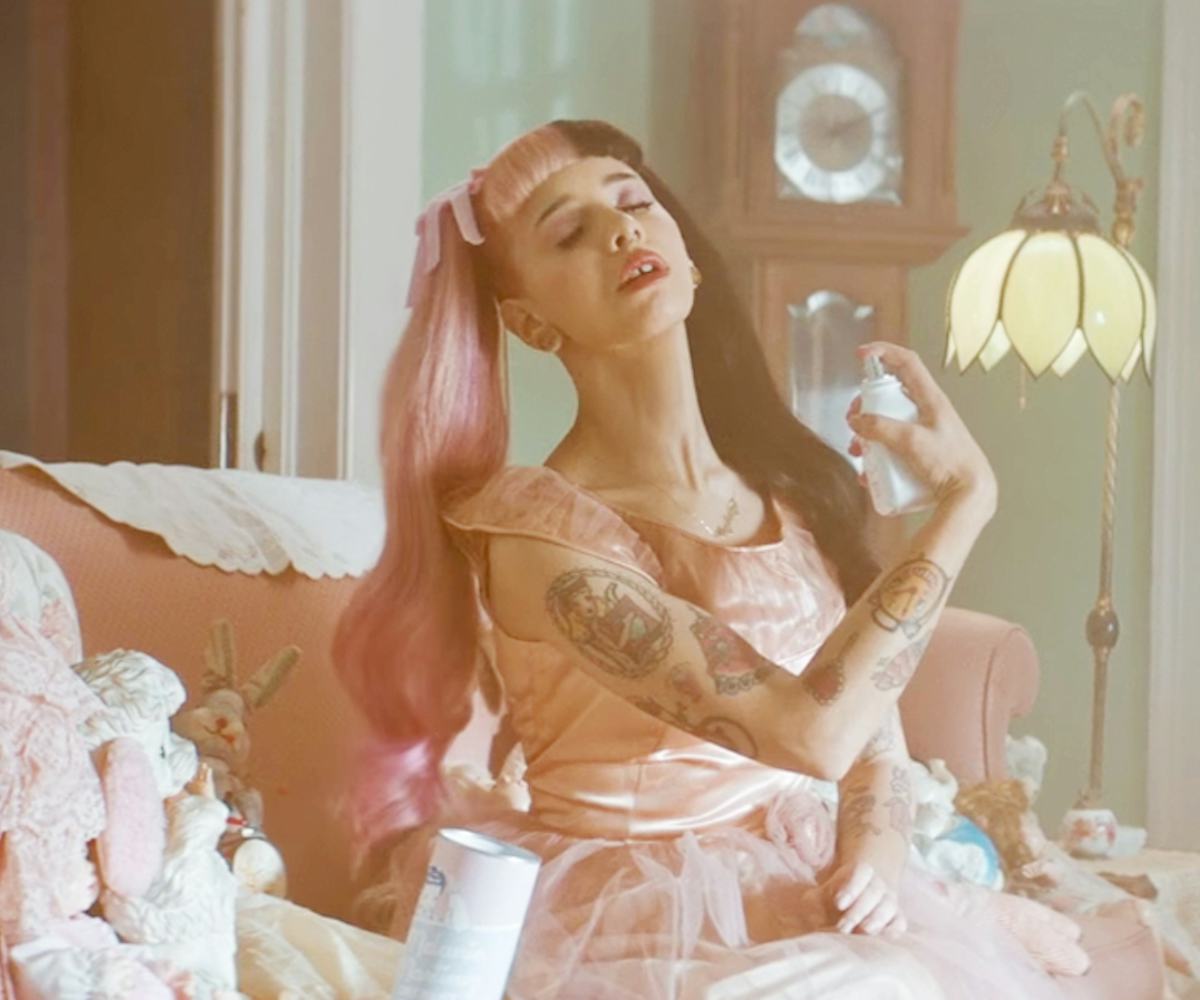 Photo courtesy of Melanie Martinez
Melanie Martinez Is Breaking Into The Perfume Business
Lolita likes to smell good, too
In her latest creative endeavor, Melanie Martinez has her eyes set on taking over the beauty world. Today, the artist unveiled her debut fragrance, Cry Baby Perfume Milk. Martinez describes it as a product that "captures the spirit of the girl who is playfully innocent, but conceals an irreverent edge." The perfume is a collaboration with Takasago's New York fine fragrance perfumer Catherine Selig. 
To announce the launch, Martinez sent a man wearing a nurse's scrubs and a doctor's overcoat with a bunny mask on his head to our office. A sample was presented in the form of a perfume wipe. The scent is supposed to be sweet, spicy, and nostalgic at the same time with strong hints of candy. 
"Once I was done making my album Cry Baby, I knew I wanted to make a vintage inspired baby bottle perfume," said Martinez. "I knew I wanted it to be a milky white and smell sweet and nostalgic. Working with Catherine Selig and Powershovel was a dream. I'm very excited for people to not only smell it but also have another piece of the Cry Baby album."
Selig notes that the fragrance was directly inspired by Martinez's love for "candy, cookies, and everything 'twisted."' If anything, it reminds us of the good ol' days when Baby Bottle Pop was all the rage, except this product is not—we repeat NOT—edible. But if you ever wanted to know what Lolita smells like, this would definitely be it.
Cry Baby Perfume Milk will be available to purchase through Atlantic Records starting December 19. Pre-order your bottle here.