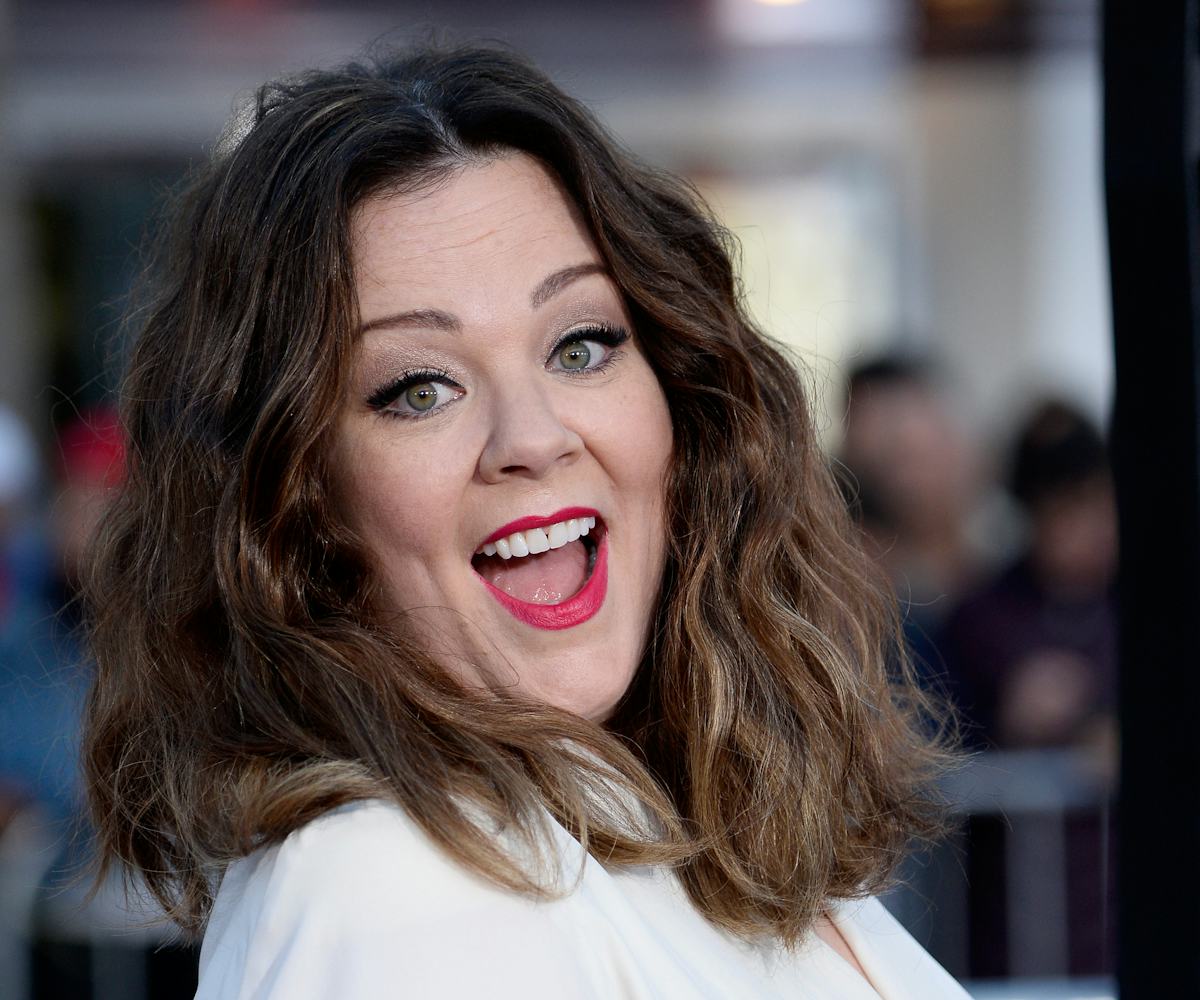 Photo by Frazer Harrison/Getty Images.
Melissa McCarthy Posted A Very Important Message On Instagram
"We have to stop categorizing and judging women based on their bodies"
Melissa McCarthy just sent the world a very important message regarding body image. 
Aside from being absolutely hysterical, the actress has always been an outspoken voice for body positivity. Most recently, she's called out the use of the term "plus-size," saying the term is more of an exclusion, rather than an inclusion, separating plus-size women from women as a whole. Other actors have also pointed out problems with using the term, including Amy Schumer, who not long ago wrote a pointed Instagram towards Cosmopolitan regarding being featured in a "plus-size" bonus issue without her knowledge.
McCarthy posted a very moving image to her Instagram account—a close-up of a warning label on a mirror that reads, "Reflections in this mirror may be distorted by socially constructed ideas of 'beauty.'" Very powerful, and very true.
However, her caption was even more powerful, which read, "We have to stop categorizing and judging women based on their bodies. We are teaching young girls to strive for unattainable perfection instead of feeling healthy and happy in their own skin." She ended her message with a quote from Gloria Steinem, "Imagine we are linked, not ranked."
McCarthy also recieved the Comedic Genius Award this weekend at the 2016 MTV Movie Awards, giving a shout-out to her mother who told her to not worry about being likable and "lovingly go for the kill."
Well said, Sookie.